10 STORIES THAT MATTERED: RACING IN THE PANDEMIC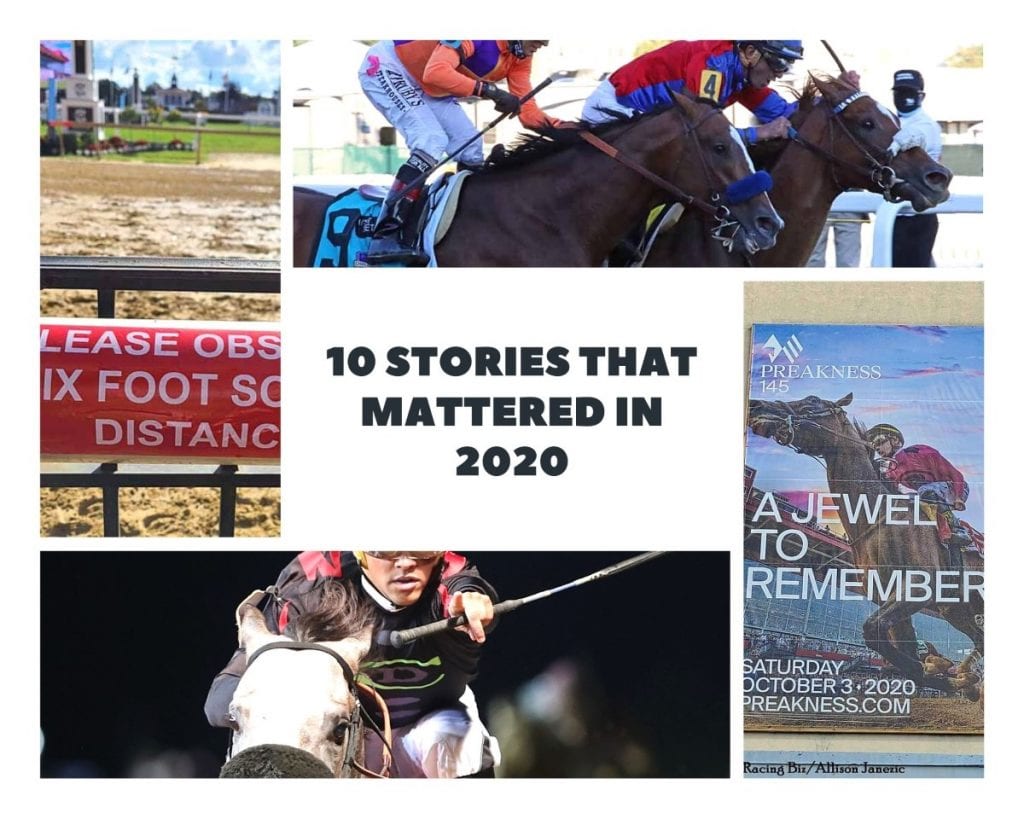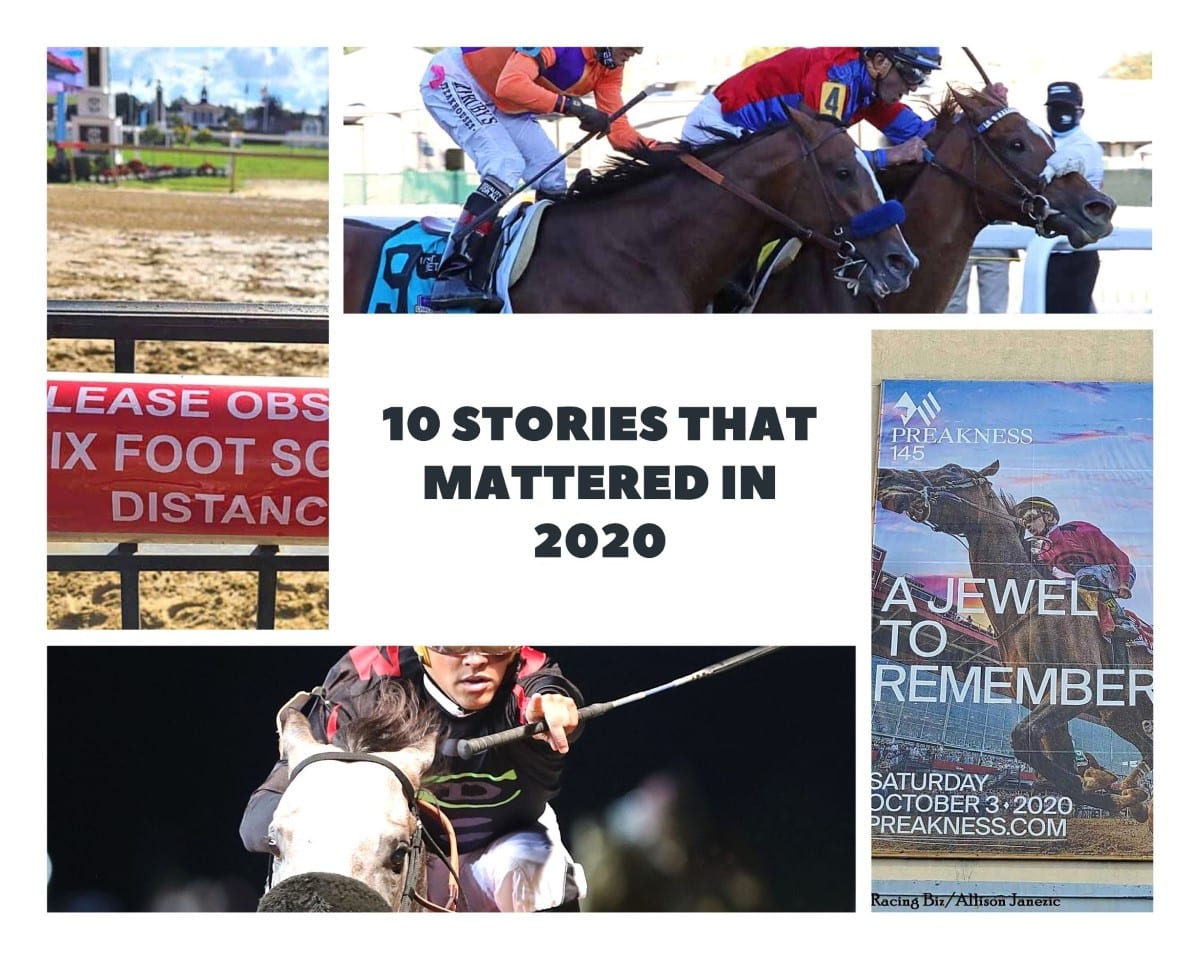 The Biz

December 31, 2020
Maybe it was Karen Dennehy Godsey who said it best.
Back in August, when word filtered down that Colonial Downs would cancel two-thirds of its 2020 meet after a multiple Covid-19 positives, Godsey took to Facebook.
"Devastated," she wrote. "For me, my horses and my owners. This sucks. I hate this damn virus."
That was about the size of it. In racing, what the pandemic didn't eliminate, it truncated. And that left untouched still looked different.
Colonial lost most of its meet. Delaware Park and Monmouth Park both ran shorter-than-anticipated meets, forced by the disease to delay their openings.
With the Maryland State Fair in mothballs for the year, it didn't make much sense to have a race meet during the non-existent Fair, so Timonium didn't run at all this year.
Charles Town, Laurel Park, Parx Racing, and Penn National all were forced to take a couple of months off in mid-year as the pandemic kicked into high gear. Later in the year, Charles Town lost more time when positives hit the jockeys' room.
Of course, it wasn't just racing that felt the pinch. Many other businesses got the pandemic squeeze, too, and with racing purses and breeder awards dependent in part in many states on subsidies from other kinds of gambling, the closure of casinos meant more bad news.
STORIES THAT MATTERED
Perhaps the most visible victim of the money pinch came in the form of two Grade 1 events at Parx Racing that didn't take place this year. Neither the Pennsylvania Derby nor the Cotillion – Grade 1 events for three-year-olds and three-year-old fillies, respectively – were held in 2020.
That meant that the Bensalem oval didn't host its two most important races – two of the just five Grade 1 stakes contested in the Mid-Atlantic.
For good measure, Penn National lost its marquee event, too; the Grade 2 Penn Mile took the year off.
One issue with the cancellations was the money. The other was the timing. The two Parx races typically take place in September – a date which became unworkable when the Kentucky Derby and Preakness Stakes – and their filly analogs – shifted into September and October, respectively.
That shift on the other hand represented one of the positive stories of the season: the sport's ability to adapt. No fans allowed? Fine, race without fans.
Not as much money available? Find ways to stretch what you've got.
First two legs of the Triple Crown can't take place in their normal springtime slots? No problem. Run them four months later.
Track closed during the usual April date of the Charles Town Classic? Move it into August, combine it with the Oaks, and make it the first two-graded stakes day in Charles Town history. That one worked so well, in fact, the track will do it again in '21.
They often weren't ideal solutions. Handle on Preakness day, for example, was just about half of its normal level: a perfectly reasonable outcome in a difficult year that saw Old Hilltop basically devoid of spectators but one the track'd like to avoid repeating.
But in a year as challenging as this one was, racing often found ways to look more or less similar to what we've come to expect, and that was more than enough for 2020.
Sure, purses were down for West Virginia Breeders Classics – but they were still solid, and the night was still the biggest for the home team at Charles Town. And yes, Maryland Million didn't have quite the hoopla it usually does, but it was still a big day.
Of course, the pandemic is the gift that keeps on giving. No one can be quite sure what the schedule might look like in 2021. Already, for example, Penn National is confronting the possibility that racing could shut down temporarily.
But the words of Maryland State Fair board chairman Gerry Brewster – spoken when the Timonium meet was canceled – still ring true.
"None of this easy," Brewster said. "It's a difficult and challenging time for all of this, but we're all in this together."
LATEST NEWS