10 STORIES THAT MATTERED IN 2020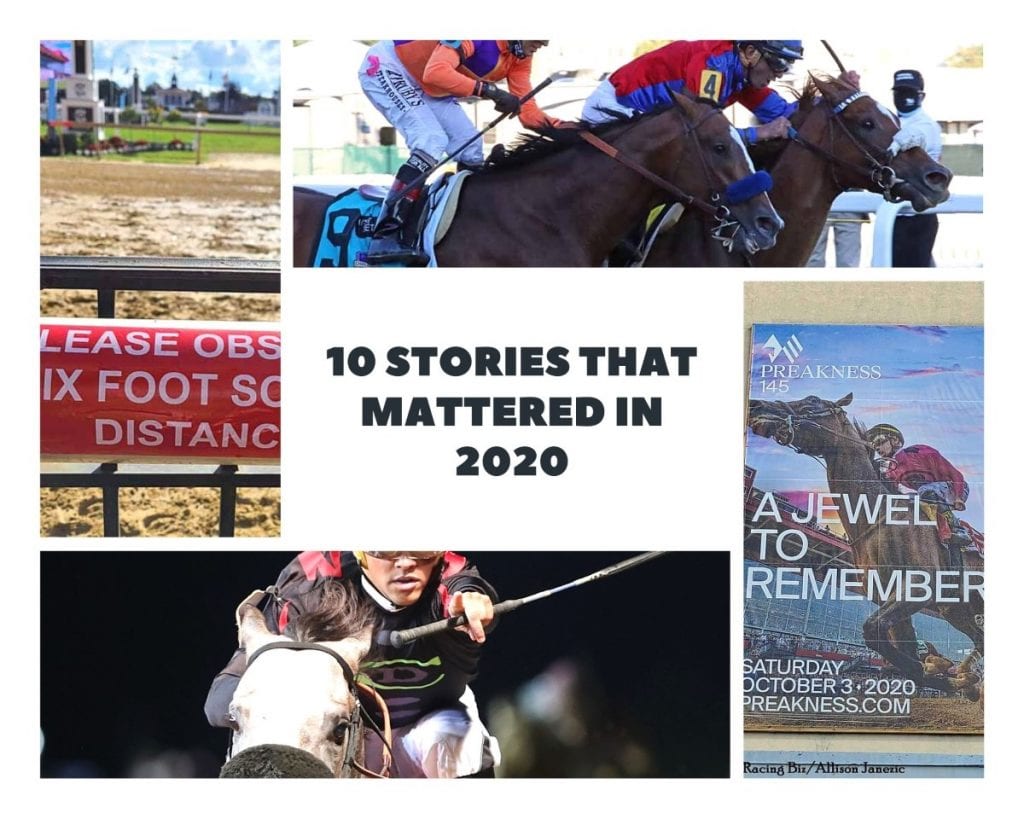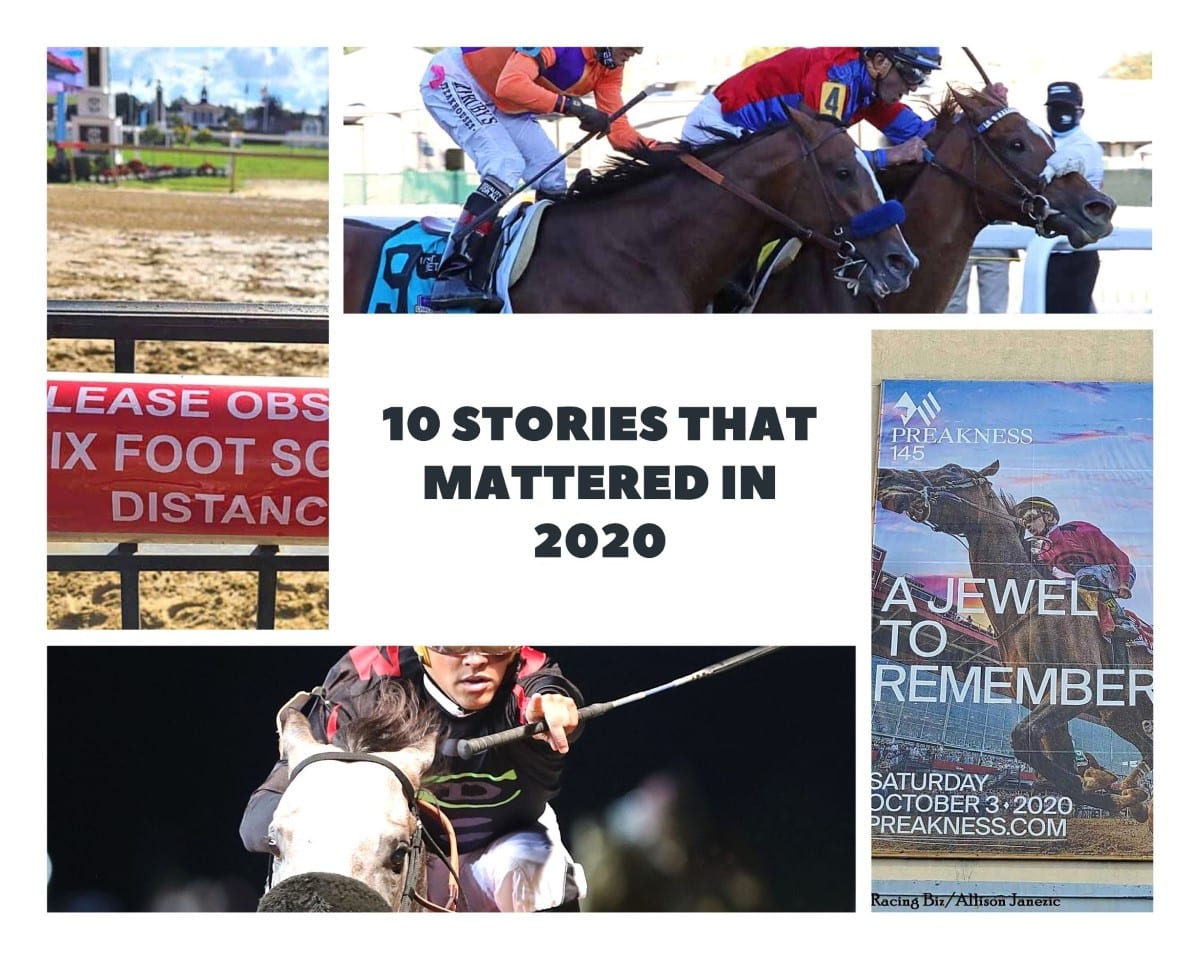 It was a year in which the nation faced a pandemic that cost hundreds of thousands of Americans their lives, decimated untold numbers of families, and battered millions more economically.
It was also a year in which the U. S. was forced, via protests over police brutality against African-Americans, to reckon with racial issues and their lingering impact on our society.
Those developments and many others played out across the racing landscape, too. The pandemic led to lost racing days, canceled races, and meets that were truncated, or didn't take place at all.
The nation's racial reckoning encouraged the Maryland Jockey Club to scrap the playing of the state song, "Maryland, My Maryland," a Civil War-era song which encouraged Marylanders to rebel against the "Northern scum." But it also laid bare the extent to which these issues have been back-burnered in horse racing, leading some to wonder, "Where is the conversation about race?"
Of course, what ailed or excited the Sport of Kings in 2020 wasn't restricted to the big currents washing over society. There was also plenty that was particular to racing: cheaters caught, veterans soldiering on, thrilling performances, legislative developments.
And, of course, passings: far too many of those, it seems.
This has been a year whose reverberations – in good and bad ways — will be with us for years to come. We'll remember 2020 as the year a filly won the Preakness, and the year that race's future in Baltimore seemingly was secured for decades to come.
We'll remember 2020 as the year of the indictments of two dozen horsemen, including two very high-profile Thoroughbred trainers, for cheating, and the year that a national "anti-doping" agency was created by Congress.
We'll remember it as a year in which an old-school trainer continued an amazing streak and a weanling colt became a social media star.
There's a saying that adversity makes one get bitter, or get better. While it's always smart to be wary of dime-store philosophy, if the saying is true, 2020 is sure to be a year that pushes us in one of those directions.
Over the next couple of weeks, we'll revisit 10 stories from 2020 that helped to tell the tale.
LATEST NEWS