The week in social media: Dec. 31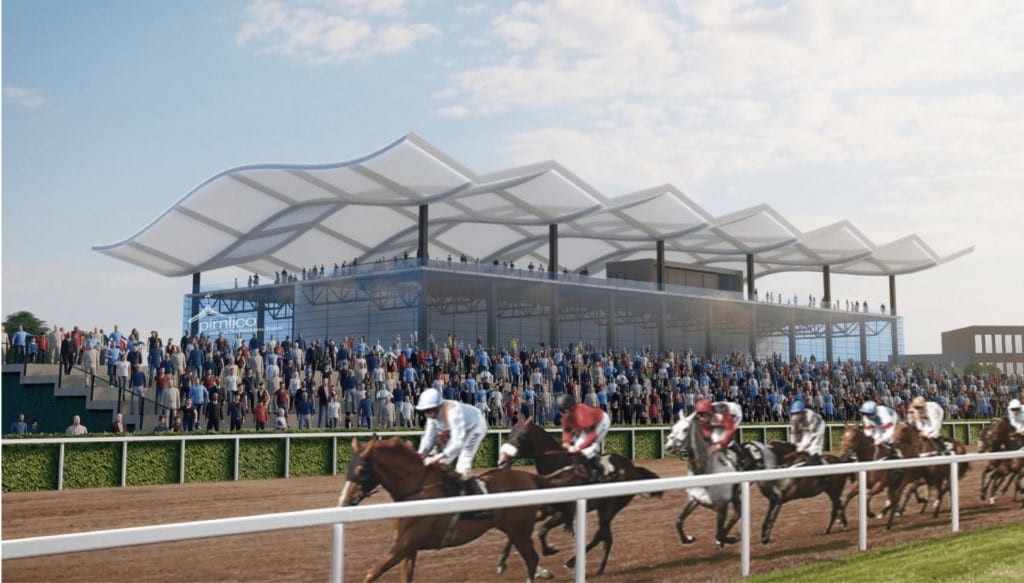 A rendering of a potential Pimlico plan created by the design firm Populous.
The Maryland Stallion Season Auction is approaching, a Maryland-bred gelding picked up his second stakes win in a row at Laurel Park, and some major changes will be coming to Laurel Park and Pimlico Racecourse.
Here is the 411 on what racing fans in the Mid-Atlantic region have been talking about on social media over this past week:
Stallion season auction
The Maryland Stallion Season Auction is slated to take place January 1-5, 2021. Arranged to be held online, the auction will be hosted by and benefitting The Maryland Horse Foundation. A total of nineteen stallions based in Maryland will be featured with no-guarantee seasons up for offer.
Maryland stallions that will be involved in the online auction include Alliance, Bandbox, Barbados, Blofeld, Divining Rod, Friesan Fire, Hangover Kid, Holy Boss, Irish War Cry, Kobe's Back, Long River, Madefromlucky, Mosler, No Never No More, Not Abroad, Rainbow Heir, Street Magician, Super Ninety Nine, and Uncle Lino.
According to Maryland Horse Foundation Director of Development Jordyn Egan proceeds created by the auction will be used to help support educational programs as well as aid in boosting the start of the Maryland Horse Library and Education Center.
Those interested in participating in the auction can preview and register to bid at this link.
Twice as nice for Harpers First Ride
Maryland-bred gelding Harpers First Ride picked up his second stakes win in a row over this past weekend when he captured the Native Dancer Stakes at Laurel Park.
Harper's First Ride took on six rivals in the 1 1/8-mile Native Dancer Stakes, running near the pace as he waited for his moment to strike. With regular jockey Angel Cruz in the saddle, the dark bay gelding crept up into a stalking position down the backstretch and then kicked things up a notch as the final bend loomed. Extending his stride, Harpers First Ride charged into the stretch in hot pursuit of the lead and soon seized it as he made his way down the stretch. Once in command, Harper's First Ride shook clear of his competition and bounded over the finish line in a final time of 1:48.56 on the main track. Forewarned and Cordmaker rallied to finish second and third, respectively.
Bred by Sagamore Farm, Harpers First Ride is owned by MCA Racing Stable LLC and is in the training care of Claudio Gonzalez. To date, the four-year-old son of Paynter has visited the winner's circle 10 times from 17 career starts, with seven of those wins coming in 2020 alone. Prior to his score in the Native Dancer Stakes, the gelding was seen winning the Richard W. Small Stakes at Laurel Park. He also won the Grade 3 Pimlico Special earlier this year.
Harper's First Ride has collected current career earnings of $573,055.
A shiny new Pimlico
Maryland Stadium Authority Executive Vice President Gary McGuigan visited with The Racing Biz earlier this month to discuss the renovation of Pimlico Racecourse and Laurel Park.
The Maryland Stadium Authority has been granted authority to issue up to $375 million in bonds in order to finance the project. This project was made possible when the Racing and Community Development Act of 2020 passed the state Legislature earlier this year, allowing both funding for the project and a 30-year payment plan for both racetracks to be created and secured.
Original owners The Stronach Group, will remain in charge of Laurel Park, which is expected to run as Maryland's main track for most of the year. Pimlico, on the other hand, will be controlled by the Maryland Stadium Authority who hopes to turn the old track into a high-class racing venue to host the Preakness and another couple of weeks of racing each year.
There is still much planning to be done and much to be decided, so there is not much set in stone about the massive project just yet. However, one thing that is certain is that it will take several years before these projects are complete.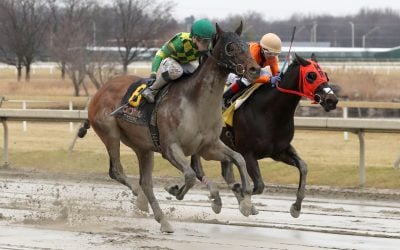 Va-bred Repo Rocks dominated the field in Saturday's Grade 3 Toboggan at Aqueduct, earning his and rider Andrew Wolfsont's first graded win.