West Virginia Breeders' Classics news and notes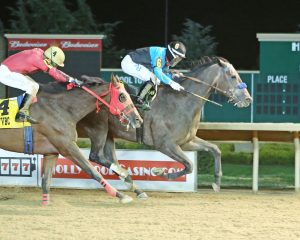 Muad'dib withstood a strong challenge from an unexpected source to win the WV Breeders' Classic for the second straight year.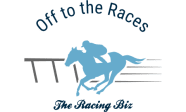 Off to the Races returns to the airwaves October 8 with a show featuring WV Breeders' Classics cofounder Carol Holden and Jim Gluckson of the Breeders' Cup.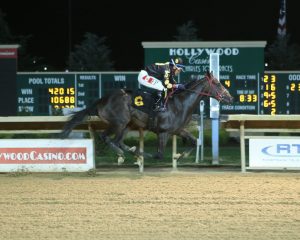 Saturday's juvenile West Virginia Breeders' Classics (WVBC) 2yo stakes could bring some clarity to a division in which upsets have been the norm.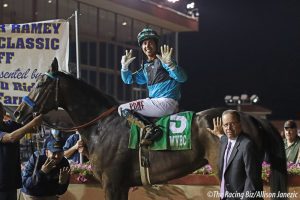 The seemingly ageless Cordmaker earned the first graded stake win of his career when he surged to victory in Saturday's G3 General George at Laurel park.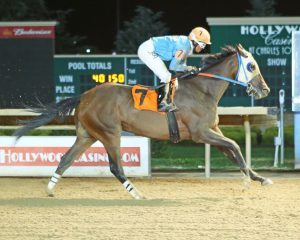 The improving Candy Invasion is expected to arrive at Saturday's West Virginia Breeders' Classic as an upset contender with a love for three turns.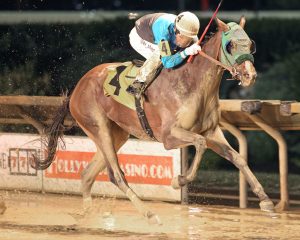 Three-year-old The Sky Is Falling bested her elders last out in the Sadie Hawkins Stakes and now is pointing to the Oct. 8 WV Cavada Breeders' Classic.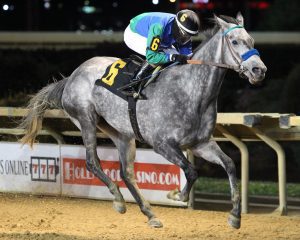 The first two stakes of 2022 take place Saturday at Charles Town Races, with Jeff Runco trainees favored in both and champ Star of Night making her return.