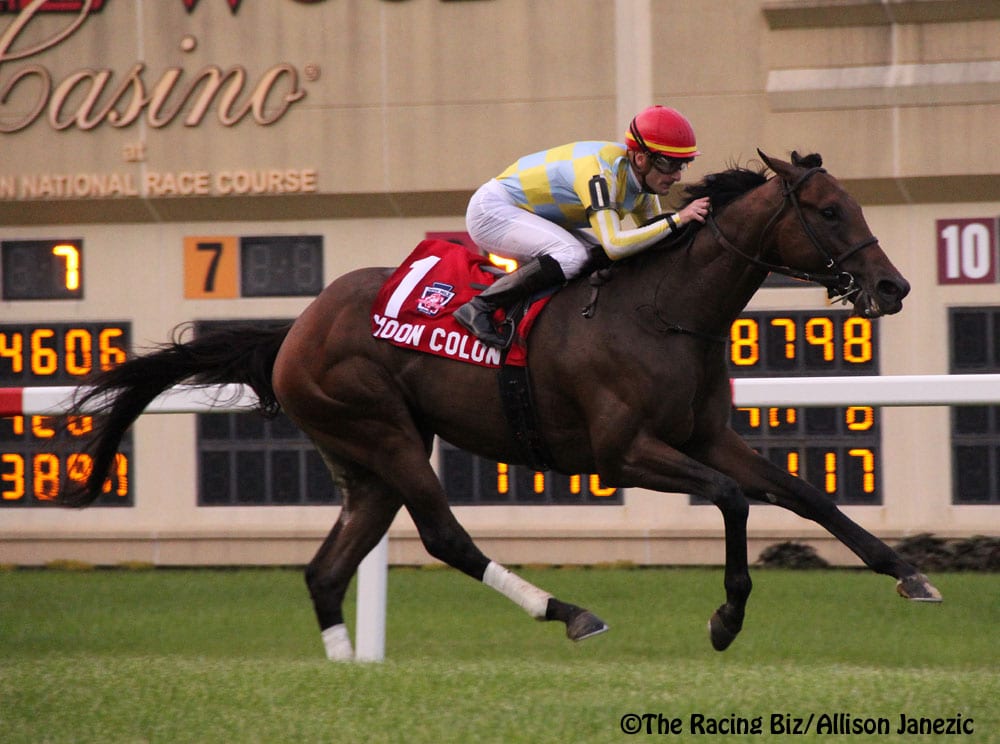 Moon Colony and Julien Leparoux slipped through inside and proved best in the 2019 Grade 2 Penn Mile. Photo by Allison Janezic.
Without a green light to resume racing until further notice and its marquee event scheduled just two weeks from this Saturday, Hollywood Casino at Penn National Race Course has announced the cancellation of the Grade 2 Penn Mile, as well as the $200,000 Penn Oaks, Pennsylvania Governor's Cup and the 7 Forty 3 Stakes. Current plans call for a quartet of Pennsylvania-bred stakes originally slated for Penn Mile day to be rescheduled for a date yet to be determined.
Penn Mile cards have been responsible for the five largest single-day all-sources handles in Penn National's history, including a record $3,827,158 put through the windows during the 2015 event.
Previously, a group of stakes to be contested as part of the regional MATCH series on June 21 at Penn National were removed from the calendar following the series' cancellation in April.
Thursday marks the two-month anniversary of the track's last live racing program held on March 14 with the Grantville oval being shuttered for the conduct of live racing as a precautionary measure against the ongoing spread of COVID-19 effective March 17. Further updates will be provided on the status of all operations at Penn National as they become available.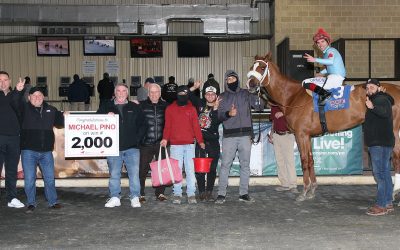 Trainer Michael Pino went 2-for-2 today at Parx Racing to reach 2,000 wins in a career which has seen his runners earn over $43 million.