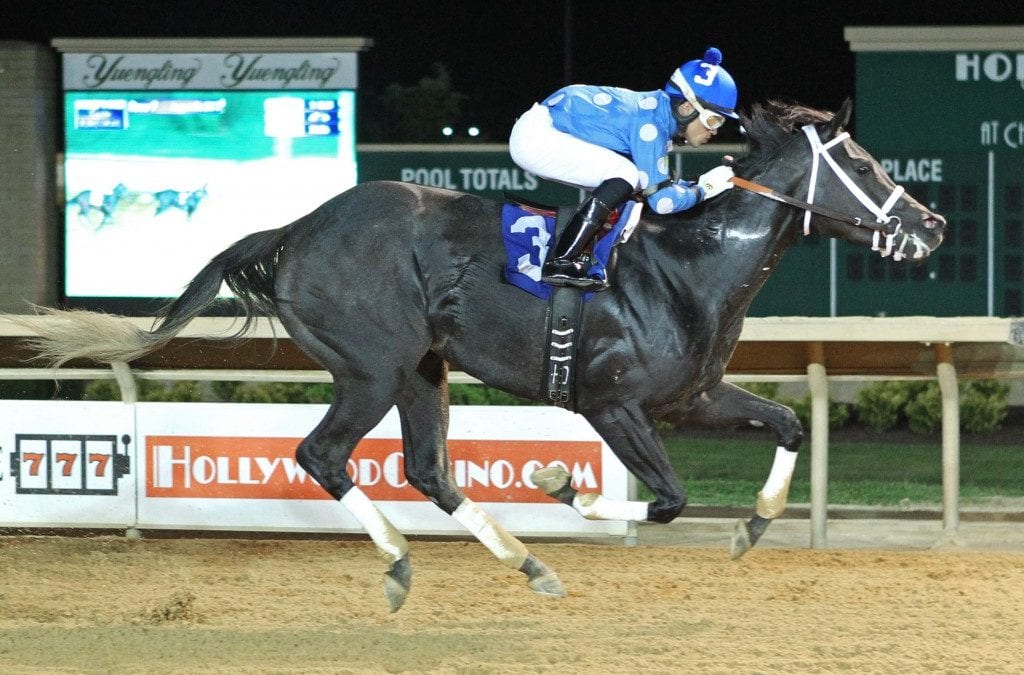 Moonlit Song is odds-on to take an open, West Virginia-bred allowance Thursday at Charles Town Races.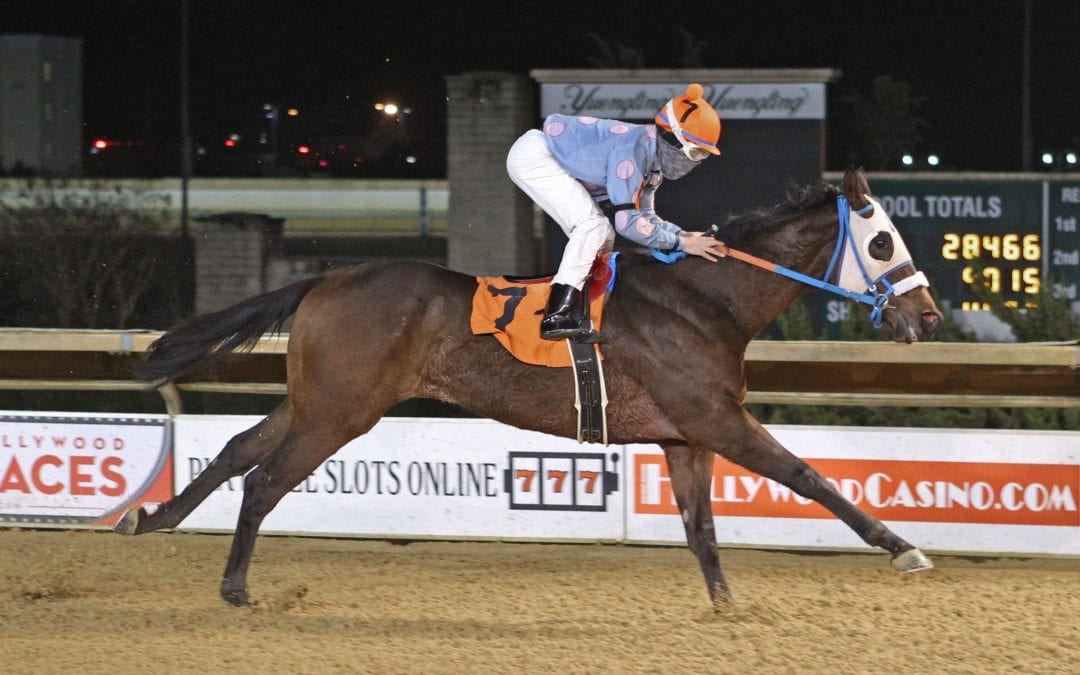 Hero's Man dazzled in his debut at Charles Town and may be poised to be the latest stellar runner from owner-trainer-breeder James W. Casey's operation.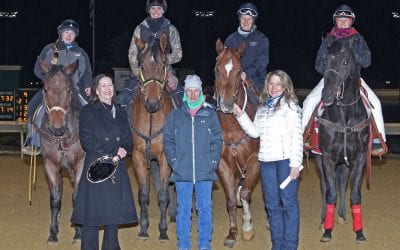 For Barbara Jo Rubin, the first woman to win a US race, it was always about the horses – and never about the history she made.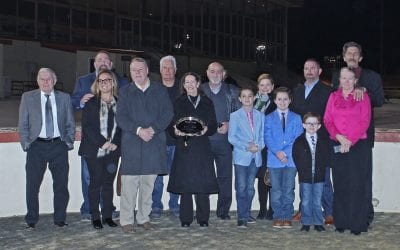 Fifty years later, Barbara Jo Rubin – "First girl jockey ever to win a race in the US," according to the offical win photo – returned to Charles Town Friday to be honored for her historic win.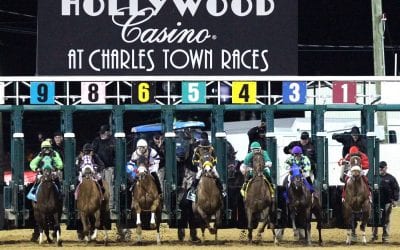 With nasty winter weather in the Mid-Atlantic, both Charles Town and Penn National canceled their Wednesday night cards.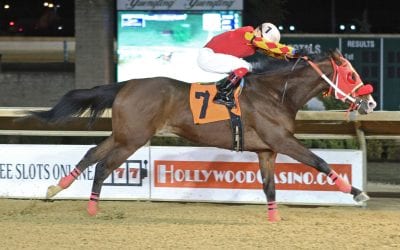 Mini Bolt gave owner-trainer Nelsi Roman-Salon the best Valentine's Day present of all: a maiden-breaking win that was also her first as a trainer.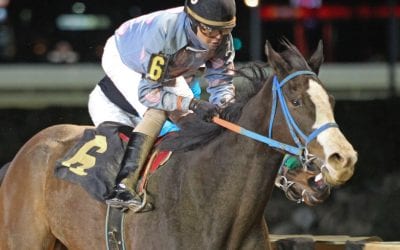 B's Wild Cork has fashioned a solid career thus far, though she's under the radar, overshadowed by a filly who broke her maiden the same night.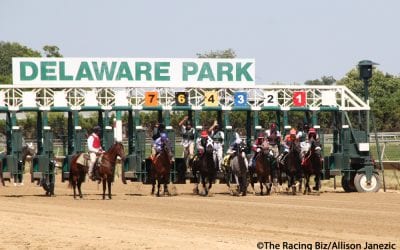 Legalized in mid-year, sports betting was by the end of 2018 having significant impacts on the gambling landscape throughout the Mid-Atlantic.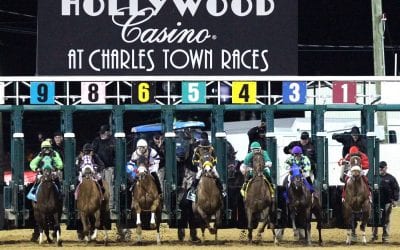 Charles Town sports a carryover of more than $250,000 in its Pick 6, and it all gets paid out tonight!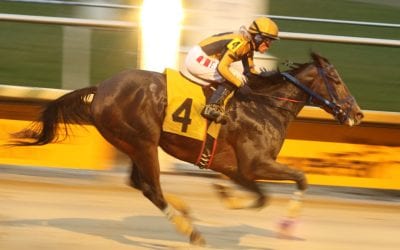 We kick off a year-end series of 2018 stories that mattered in Mid-Atlantic racing and breeding with Late Night Pow Wow, the West Virginia-bred who ran to prominence late in the season.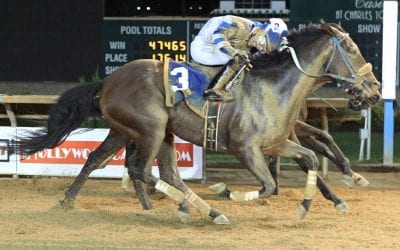 Charles Town-based Jockeys Christian Hiraldo and Guillermo Rodriguez were sentenced recently on cocaine possession charges.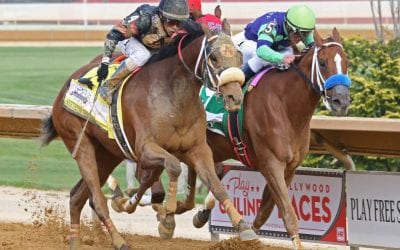 The West Virginia Racing Commission Thursday approved Charles Town's 2019 stakes schedule — despite some of the same misgivings it had when it delayed approval last year.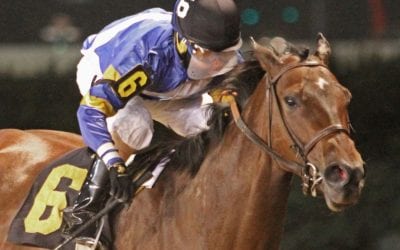 When she was born, Ava O was the "crookedest foal" folks had ever seen, but with three wins in her last seven starts, she seems to have straightened things out.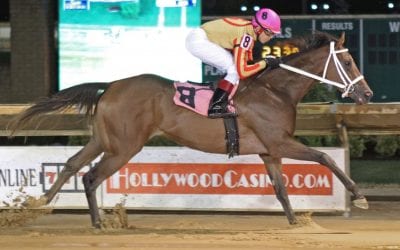 Parisian Diva was tons the best in a facile, five-length score in Saturday's Eleanor Casey Memorial Stakes at Charles Town.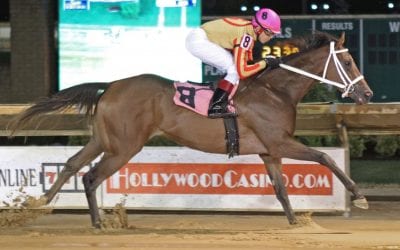 Saturday's Eleanor Casey Memorial Stakes brings together seven juvenile fillies gunning for their first stakes win.