Delaware Park: Mike's year-end awards
Mike Valiante

November 8, 2023
Now that the 86th season of live racing at Delaware Park has concluded, it's time to acknowledge some of the people and events that helped make this year special. These awards are my version of the Oscars, except they do not come with any golden statuettes, or swag, or elaborate ceremony or celebrity host.
Ignoring those small differences let's open the first envelope.
Ironman Award: Jockey Angel Arroyo

With a total of 373 mounts, Arroyo had over 50 more rides than his nearest competitor. It was not just a case of quantity over quality either, as he finished with 57 wins to capture third place in the jockey standings.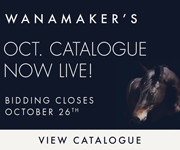 Comeback Player of the Year Award: Jockey Vince Halliday
On July 13 of this year Halliday returned to riding after a 728-day hiatus following a horrific fall at Delaware Park in 2021. His journey back is a testament to his courage and perseverance. 
The Audio/Video Club Award: Racing Analyst Stan Salter
In Salter's first year as the racing analyst at Delaware Park, he drew on his extensive racing experience to produce fresh and quality content. He was not reluctant to pick against favorites and gave helpful background as to how he arrived at his selections. His paddock interviews and preview shows on the big days were a welcome breath of fresh air.
MVP: Jockey Jaime Rodriguez
Jaime Rodriguez not only captured his third consecutive Delaware Park jockey title, but he also did so while splitting much of the meet between Delaware and Maryland. He also won the Laurel summer jockey title concurrently. For the year he had 67 wins and a 25% strike rate. Rodriguez is humble, hard-working and as tough a rider in the stretch as you will see at Delaware.
Lifetime Achievement Award: Jockey Daniel Centeno
A fixture in the US for over the last 20 years, Centeno is still a force. For the year he had 54 wins and finished fourth in the jockey standings. At age 51 he shows little sign of slowing down.
CHECK OUT THE LATEST OFF TO THE RACES RADIO!
The Little Trainer that Could: Jorge Delgado
Delgado concluded the meet with only 23 starters at Delaware – but nine of them won for a winning percentage of 39%. This compares to an overall winning percentage of 22% for Delgado nationally.
Don't Blink and Miss a Rising Star Award: Jockey Jeiron Barbosa
Although he only had 66 mounts at Delaware Park, Barbosa showed why he was a finalist for the 2022 Eclipse Award as leading apprentice. He snagged 10 wins at Delaware and demonstrated skills that indicated he could be a force locally for many years to come; Barbosa is over 150 wins this year after registering 184 last year in his rookie season.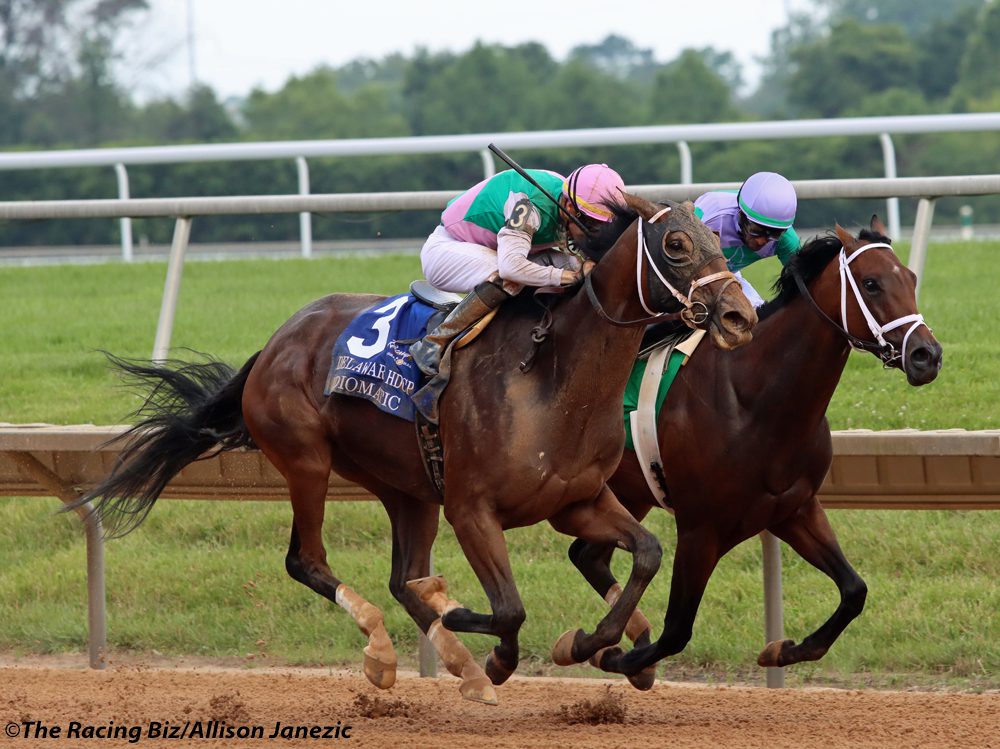 Race of The Year: The 2023 Delaware Handicap
The signature race of the meet has had its ups and downs in recent years, and when Juddmonte Farms's Idiomatic captured this year's running as the chalk in a six-horse field, it appeared the race would be a footnote on the national calendar for 2023.
Subsequently, however, Idiomatic went on to capture the Grade 1 Personal Ensign and Grade 1 Spinster. But wait, there's more: The team of trainer Brad Cox and jockey Florent Geroux then went to the starting gate for the Breeders' Cup Distaff with this daughter of Curlin as the post-time favorite. She did not disappoint, finishing first, and she will certainly win the Eclipse Award for champion older female. I would argue that her 2023 resume – eight wins from nine starts, four graded wins including three in Grade 1 company, and over $2.4 million dollars in purse money should make her a finalist for Horse of the Year and a better choice than any runner on the male side.
Cameos and Breakthroughs
Axel Concepcion had just 75 mounts at Delaware Park but won with 21 of them, good for a 28% strike rate and leading apprentice honors locally. His season ended early when he was suspended, and he's slated to shift his tack to Kentucky when his suspension ends November 22… Veteran rider Kevin Gomez had a breakthrough meeting, winning 59 races to finish second in the standings… Idiomatic wasn't the only local winner to do bigger things next time out. Two-year-old Nutella Fella graduated at first asking July 26 and followed up with a shocking upset victory in the Grade 1 Hopeful next out… Also, Dashing Beauty winner Alva Starr took the Grade 2 Prioress in her follow-up before running second in another Grade 2, the Raven Run at Keeneland…Jamie Ness ran away with the trainer title, while Michael Gorham and Brittany Russell filled out the triple… Gary Capuano won with 7 of 15 two-year-old starters at the meet. One of those, Copper Tax, won four times to tie him with Carroll Girl, Luckbyaladytonight, Runaway Jack, and Boss Logic, for the meet lead. The last two of that group both were 4-for-4…
LATEST NEWS