Confident Kevin Gomez making most of opportunities
Mike Valiante

August 16, 2023
Jockey Kevin Gomez is arguably in the hottest streak of his riding career. The 29-year-old native of Guatemala was encouraged by his jockey agent Mark Mace to move his primary base from Maryland to Delaware Park this summer in search of better opportunities.
Those opportunities are paying off for Gomez. Since June 9 he has been victorious in over 22% of his rides at Delaware. This includes a streak of 10 wins in 13 mounts late in July. Overall, he's winning at a career-best 16% clip and, with more than $1.4 million already banked this season, he is on pace to reach a career high in earnings.
Gomez currently is third in the Delaware Park jockey standings with 26 wins, trailing only Jaime Rodriguez and Daniel Centeno.
"Winning makes your confidence grow to where if you have a horse that has a chance, you feel things will go your way," Gomez explained.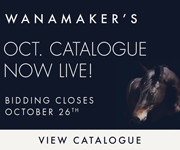 Gomez, who lives in Baltimore, knew that the switching to Delaware would require a substantial commitment. On days when he works out horses there, his day begins at 3:30 AM.
It's hard work, but that's nothing to scare Gomez off.
Fellow jockey Victor Carrasco said, "Kevin is one of the hardest workers and nicest guys I know."
"Kevin is a hard worker," trainer Ricky Sillaman agreed. "I'm very happy to see him get the horses and recognition he deserves."
In addition to picking up mounts for Sillaman, Gomez has also picked up rides from the Brittany Russell stable. These are the types of opportunities that agent Mace was hoping for.
Kevin's father Oscar Gomez has been riding mainly at Finger Lakes. His grandfather was also a jockey so his love for racing is in the genes, you might say.
CHECK OUT THE LATEST OFF TO THE RACES RADIO!
"I always wanted to be a jockey and mainly because of my love of horses," Gomez said. "I always try to be learning and as a jockey I have picked up something from most every rider I have watched."
Among the jockeys Kevin has observed closely since coming to this country in 2007 are Ramon Dominguez, Cornelio Velasquez, Alex Cintron, Victor Carrasco and Horacio Karamanos.
But it's not just riders. Given his lineage, Gomez has been around horses his entire life. He started at the bottom by walking horses and mucking stalls.
Gomez believes he is equally capable on dirt and turf but has a slight preference towards grass racing. "On the grass the connection you make with a mount is critical," he said, something he thinks is one of his strengths.
Gomez said his immediate goal is to concentrate on "winning as many races as possible and continuing to improve." Once Delaware closes, the plan is to return to Maryland this winter, but, as he noted, "Things change all the time in racing." Consequently he is not opposed to changing his plans if new opportunities present themselves.
Delora Beaver of Bell Gable Stable, which has used Gomez frequently, encapsulated the riders' current situation succinctly when she said: "Kevin is a true professional and great rider. It's always a pleasure when we know we can get him on our horses. We are very happy he came to Delaware full time this year."
NEWS and NOTES 
To make up for numerous cancelations Delaware Park has added four dates to the 2023 racing calendar. Live racing will now be held on October 27, November 1, November 2 and Breeders Cup Saturday November 4…
The Grade 3 Robert G. Dick Memorial Stakes run on the Delaware turf July 1 on a soft course has been, in my opinion, unfairly impugned by the New York Racing Association (NYRA). The winner of that race, Sopran Basilea broke down after the wire when running on the Saratoga turf course on August 3. Three days later the second-place runner in the Robert Dick, Ever Summer, broke down in a classy allowance race run on the Saratoga turf. Another Robert Dick participant, Frivole, pulled up in that same Saratoga allowance race, though that, her trainer said, was precautionary. The incidents at Saratoga led to turf cancellations after the jockeys expressed concern to the NYRA stewards about the condition of the Saratoga turf course following the running of that August 6 allowance race.
On August 11, David Grening of The Daily Racing Form reported that two other runners of The Robert Dick, Parnac and Lady Rockstar, were ordered scratched at Saratoga pending the results of PET scans. The implication that injuries sustained in a race held over 30 days ago led or might lead to breakdowns at Saratoga – and that that is a more relevant common factor than their having run on the same Saratoga course — is one that strains credulity. If Sopran Basilea, Frivole (Graham Motion-trained) and Ever Summer (Christophe Clement-trained) were impaired significantly, why didn't the New York vets pick up on that? Motion and Clement are two of the most reputable trainers in racing. I would find it shocking if they knowingly or unknowingly were running compromised horses. It seems much more likely to me that the turf course at Saratoga, which the jockeys complained about, was the issue. Anything is possible and I understand NYRA wanting to be cautious, but this has the appearance of deflection to me…
The second of two handicapping tournaments will be held at Delaware Park on September 9. In addition to cash, the top two finishers will win entry into the National Horseplayers Contest in Las Vegas, to be held early next year…
LATEST NEWS