Md. Horse Foundation tabs new development director
Press Release

November 8, 2023
The Maryland Horse Foundation on Nov. 7 issued the following release:
The Maryland Horse Foundation is proud to announce Jeanne Schnell as their new Director of Development and Programming. Schnell's duties include spearheading the fundraising efforts for the Maryland Horse Foundation and developing and coordinating programs at the Maryland Horse Library & Education Center in historic Reisterstown, Maryland.

Schnell is a graduate of the Master of Professional Studies program at Cornell University, where she researched Furosemide and its effects on bone development. She got her start in the Thoroughbred racing industry by rehabilitating horses from injury and finding new careers for those transitioning away from the track. Schnell then worked in various capacities with the New York Racing Association in the communications and racing departments. Most recently, Jeanne was the Thoroughbred Aftercare Liaison and Events Manager for Santa Anita Park.

"I am excited to be joining the Maryland Horse Foundation at a time when planning and development opportunities are limitless." said Schnell. "I look forward to hearing from the Maryland horse community and the community at large to see what we can accomplish together to promote all sorts of equine activities."
The Maryland Horse Foundation manages the Maryland Horse Library & Education Center (MHLEC), which opened in December of 2022. Since opening the facility has hosted many equine, agricultural and educational meetings with more than one thousand visitors.
"The MHLEC mission is celebrating the past while nurturing our future" says Cricket Goodall, executive director, "and we know Jeanne with help us to further that mission and introduce the Maryland horse industry to many more people."

CHECK OUT THE LATEST OFF TO THE RACES RADIO!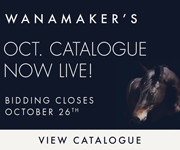 LATEST NEWS