RUNCO SEEKING HAT TRICK ON CT CLASSIC UNDERCARD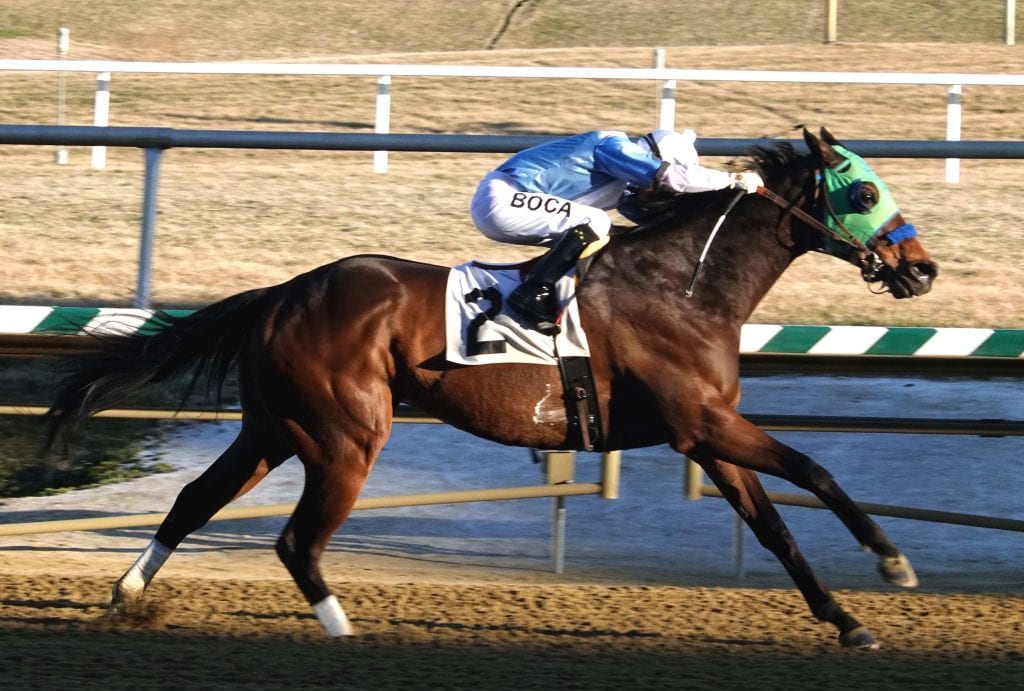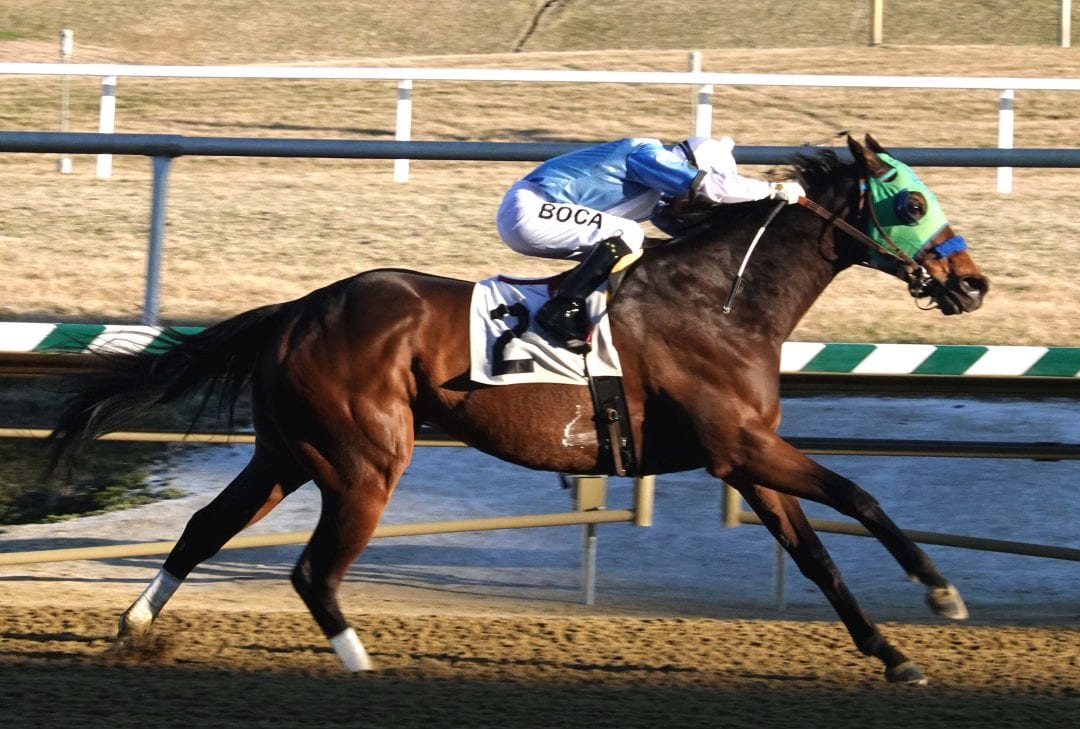 Ted Black

August 27, 2020
At the same oval where he has saddled most of the 4,000-plus winners in his career, trainer Jeff Runco will have an opportunity to record a trio of stakes victories this Friday night on the undercard of the Charles Town Classic, although he will not have a horse in the main event.
Runco has three set for the stakes races on the card, including Star of Night, the 8-5 favorite in the Sylvia Bishop Memorial Stakes, and Lewisfield (3-1), second choice in the $100,000 Russell Road.
In addition to three-year-old Star of Night, he has another sophomore filly, Stowe Angel (8-1), entered against the boys in the Robert G. Leavitt Stakes. Both West Virginia-bred three-year-old fillies will make their stakes debuts.

Stowe Angel (Arnaldo Bocachica), a sophomore daughter of Warrior's Reward that Runco trains for David Raim, has won her last two outings and three of four overall and makes her stakes debut in the $50,000 Robert Leavitt Memorial as the only filly in a field of state-bred boys that includes reigning juvenile champion Hypothesis (7-2) and Maryland invader Bright Dawn (8-5).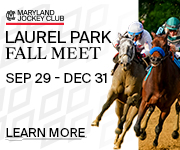 "I'm not really thrilled about running her against the boys on Friday, but I didn't want to run them both in the same spot," Runco said. "She's doing really good. I thought her last race was really good. She's got plenty of speed and she's been able to stretch out to two turns a couple of times already. But I'm not thrilled about trying her against the boys. There are some good ones in there."
In the finale on the card, the $50,000 Sylvia Bishop Memorial for state-bred three-year-old fillies, Runco will send out Star of Night (Bocachica) in search of her first stakes tally for Huntertown Farm. The sophomore daughter of Creative Cause won last out by 10 lengths and sports three wins and two runner-up efforts in five career tries. Star of Night has been the odds-on favorite in each of her previous five outings and could assume that role again on Friday night in her stakes debut.
"She's always been really good," Runco said. "I'm glad that she's been doing well because Huntertown has been good clients of mine for a long time. She's coming into it really good. She's been training well and Arnaldo has always liked her. She was really unlucky in her debut last year when she caught an off track, and she was a good second [in May] to John's [McKee] good filly, Bridging the Gap. Other than that, she's been perfect."
Runco's most accomplished runner on the card, Lewisfield, has already proven himself with numerous stakes victories at Laurel Park. He will make his first start over his home track since capturing a two-turn maiden special weight event by an eye-opening 20 lengths three years ago. Lewisfield, a Maryland-bred son of Great Notion owned and bred by Linda Zang, sports an 8-5-6 slate and nearly $490,000 banked from 24 career tries and looms one of the logical choices in the $100,000 Russell Road Stakes at seven furlongs.
"It's great that he finally gets to stay at home," Runco said. "He's always trained well here and he's been able to show his speed and talent in Maryland. His 20-length victory was against maidens, so you can't put too much weight in that. But he's doing good. He's run some big races over the years. He's won the Maryland Million and some other Maryland-bred stakes. His best races have been going six furlongs, so I'm not sure how well he will do going seven. But at least we don't have to ship."
Runco will also saddle Amelia Bedelia in the opener, a two-turn allowance for fillies and mares that includes Bridging the Gap, Lady Storm and Cameron Street, as well as Caesar Augustus in a two-turn maiden claiming race.
Runco holds the distinction of having won the first two editions of the Charles Town Classic. In both 2009 and 2010, he sent out Researcher, a Virginia-bred to win the track's biggest race. It took until last year for another local trainer – Tim Grams – to score in the event when he sent out Runnin'toluvya to win, which also was the first time a West Virginia-bred got the money.
Although he will not have a horse in the Classic, Runco will keep close tabs on his Charles Town contemporary. Grams will send out Runnin'toluvya for his title defense in the Grade 2 event for older runners.
"It's an exciting night," Runco said. "Tim's horse has run some big races here. It looks like the race came up tougher than it did last year. But it should be an exciting night for everyone. I've got one in the first race and the last race and some in between, so I'll be around for the whole card and hope to have some luck along the way."
LATEST NEWS