Delaware Park: Digging into the Obeah Stakes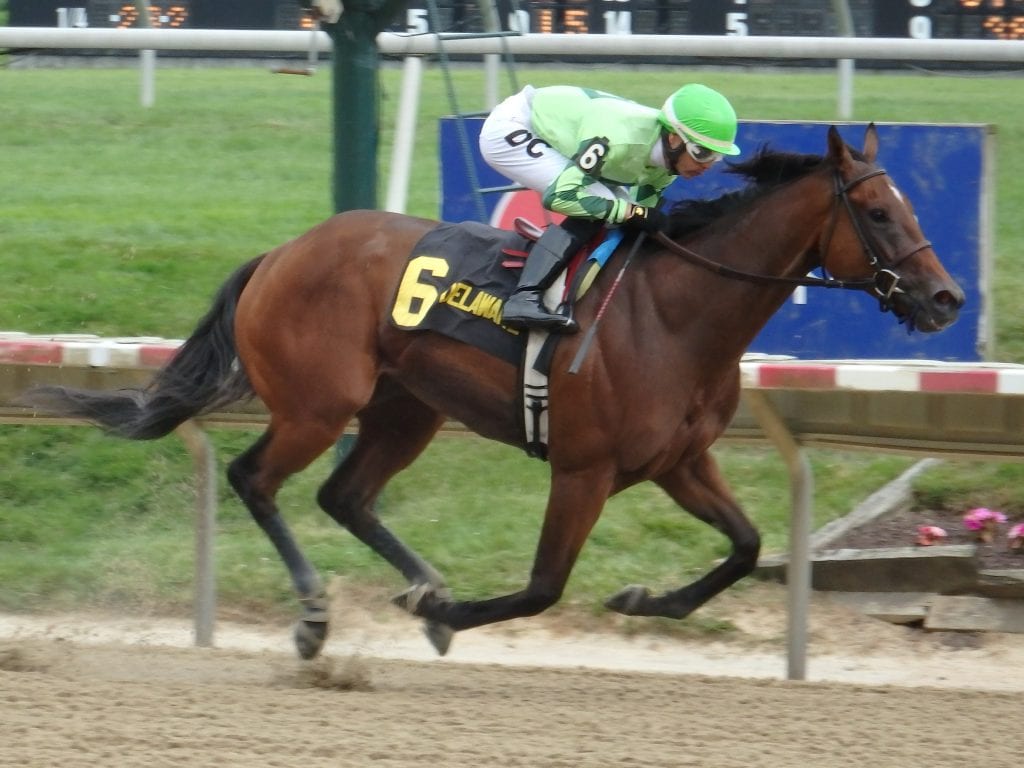 Fashion Faux Pas was much the best in the 2019 Light Hearted Stakes. Photo by The Racing Biz.
Wednesday kicks off — three weeks belatedly because of coronavirus — Delaware Park's 2020 racing season.
The season, as always, is highlighted by the Delaware Oaks and Delaware Handicap the first two weekends in July.
But the Opening Day card is going to end up as one of the season's best. The 10-race program has big fields everywhere and is topped by the $100,000 Obeah Stakes, which is the local prep for the DelCap. We dig into the Obeah below: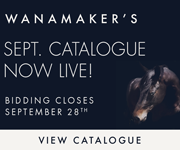 Bronx Beauty (15-1) (PA): Talented sprinter will try to stretch out to route distance for first time; has run plenty of good races but enters in middling recent form; siblings have also been sprinters; look for her to be a forward factor, perhaps on the lead, early; trainer Margotta won this race in 2018 with Teresa Z…
Wicked Awesome (12-1) (KY): First start since March, and trainer Allen just 1-for-21 off similar breaks; dusted Laurel allowance foes last time but swims in much deeper waters today
Trolley Ride (15-1) (PA): One of two Houghton runners entered and attracts go-to rider Beato; unraced since November, she's struggled in stakes company; one of four to run back from last won her follow-up, that in stakes company and then followed up with a G3 win on turf; Houghton is 11-for-54 off similar layoffs
Lady Apple (7-2) (KY): The horse to beat in here, a four-time Grade 3 winner whose last was in the G1 Apple Blossom when finishing eighth; show horse Point of Honor from last just missed next out in G1 Ogden Phipps; Hall of Famer Steve Asmussen doesn't ship to DEL much but is a gaudy 7-for-18 in limited cracks; clearly here testing the waters for a return visit next month in DelCap
Gotham Gala (5-1) (KY): Defending champ in this event hasn't raced since November 2; but look at that work tab: nothing but bullets in last five breezes; trainer Delacour can get them ready off the long break (26%, including 5-for-16 in stakes company)
Ujjayi (15-1) (PA): PA-bred looks to be in deep waters in first start since August
Vault (6-1) (PA): PA-bred comes from the powerful Brad Cox barn and makes her third start off a break; the sixth-place finisher from her last, She's a Julie, returned to win G1 Ogden Phipps this past weekend – major flattery – and two-back winner Blamed is a multiple G3 winner; 5-for-7 at the trip; a major player on best
Fashion Faux Pas (8-1) (KY): Another Delacour trainee, this one won the Light Hearted here by a pole last year before being runner-up to 2yo champion Jaywalk in the G3 DelOaks; should be a forward factor; last three aren't much to look at, but two came over off tracks and in one, she lost her action early as the 7-10 choice; note that go-to rider Centeno lands here despite having ridden Gotham Gala in last
Afleet Destiny (20-1) (KY): Uriah St. Lewis-trained 4yo would be a major surprise here; won a first allowance nicely two back (in November), but these are an entirely different kind of animal he's facing today; late-running sort will hope for a pace meltdown and a minor share
Lucky Move (8-1) (NY): NY-bred should relish getting back to two turns after a pair of middling tries going a one-turn mile at AQU and owns 4:2-1-1 ledger at the trip; first-start since Feb. for a runner who figures to be mid-pack or even farther back; an off-track – not expected – would move this one up
Motion Emotion (5-1) (KY): Good try in last when second to multiple G3 winner Blamed; has not won in three tries versus older runners and will need a good one here in first start at DEL for trainer Baltas
Trace of Grace (20-1) (PA): No rider named on the "other" Houghton trainee; looks like a tough spot to make her first start since finishing up the track behind two of these in Laurel's Thirty Eight Go Go in November
PICKS
#7 Vault (6-1): Trip-lover's recent efforts look better in light of the company she's kept; trainer switch to Cox suggests national ambitions, and a win here would seal a trip to the DelCap…
#8 Fashion Faux Pas (8-1): Higher-priced Delacour trainee attracts main rider Centeno; inclined to toss last three, as she had excuses in each; best efforts put her in the mix
#4 Lady Apple (7-2): Doubt she'll go off at 7-2, as much lower price expected; she's the one to beat here, but we're inclined to try beating her because this is clearly a test run for the DelCap, one she doesn't need to win
#3 Trolley Ride (15-1): Four-time winner at the trip will need a big one but may get the pace scenario she wants to unleash late run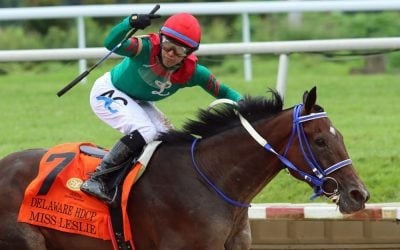 Racing returns to Delaware Park May 24, and we return with Delaware Park picks and analysis for the track's 86th racing season.