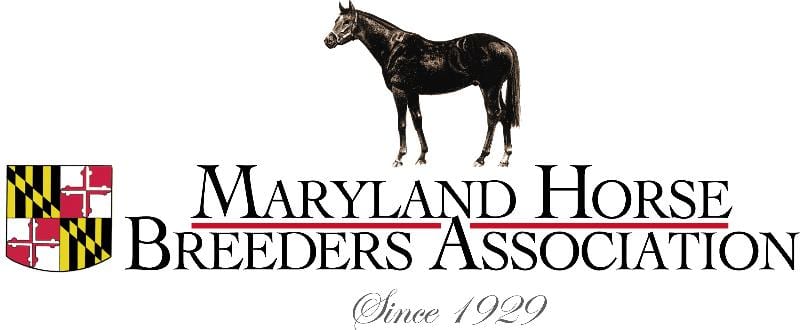 The Maryland Horse Breeders Association membership has selected one incumbent member, a 2019 presidential appointee and three new members to the 2020 Board of Directors. Dictated by MHBA bylaws, the annually held election fills five open seats on the board. Those elected will serve for the next three years. Bill Reightler, who served on the board from 2010 to 2015 and 2017 to 2019, is this year's only incumbent.
Ellen M. Charles – A prominent owner and breeder in Maryland who races as Hillwood Stables, this will be Charles first three-year term on the board. The granddaughter of Marjorie Meriweather Post, heiress to the Post cereal fortune, resides in Washington, D.C., and has served as president of the board of Hillwood Estate Museum and Gardens for 25 years. Owner of Grade 3 winner Bandbox, who stands at Northview Stallion Station, Charles has her own herd of broodmares, horses of racing age and young stock. She had connections to three 2019 Maryland-bred champions as co-breeder/co-owner of Majestic Reason, owner of Cordmaker and breeder of Laddie Liam. A board member of Beyond The Wire and past board member of the Maryland Thoroughbred Horsemen's Association, Charles hopes "to restore racing to its success before the pandemic and continue supporting breeders' bonuses and aftercare programs."
Michael D. Golden DVM – A small animal veterinarian, Golden is the vice president of family-owned Northview Stallion Station and Sycamore Hall Farm in Chesapeake City (Cecil County), and will serve on the board for the first time. The Baltimore City resident has been involved in Thoroughbred breeding and racing since 1975, highlighted by homebred Clever Mind's win in the 2017 Maryland Million Nursery, and has owned the Veterinary Housecall Service and Clinic, based in Crofton, since 1997. While serving on the board, Golden aims to "support an agenda conducive to the growth and expansion of Thoroughbred breeding in Maryland, promote ongoing efforts to improve the safety of Thoroughbred racing, and help the transition of horses from racing to a second career when not suitable for breeding."
A. Leonard Pineau VMD – Owner of Three Pines Farm in Glyndon (Baltimore County), Pineau has bred the likes of graded stakes winner Purely Hot and stakes winners Ten Out of Ten and Music City. A veterinarian at Aardmore Veterinary Hospital, Pineau is a member of the Maryland Veterinary Medical Association (VMA) and American VMA, while also serving as president of the Greater Baltimore VMA. President of Pet E.R. and board member of the McDonogh School, Pineau has the goal of "ensuring the highest standard of integrity, honesty and drug-free racing."
William S. Reightler – Founder and president of Bill Reightler Sales and Consulting Agency, this is Reightler's fourth term on the board, having previously served from 2010 to 2015, and 2017 to 2019. The resident of White Hall (Harford County) owns Hillrise Farm with wife Barrie. Serving as part of the MHBA's Yearling Show, Building and Legislative committees, Reightler is also a board member of the Maryland Agricultural Commission, Maryland State Fair, Maryland Horse Council and Maryland Association of Wildlife Conservation. One of the leading Thoroughbred sales agents in the Mid-Atlantic region, Reightler plans to "continue the stewardship that has resulted in Maryland's achievement of creating a strong regional program for racing and breeding."
Thomas J. Rooney – A former U.S. Congress member, whose family owns Shamrock Farms in Woodbine (Carroll County), Rooney was a presidential appointee to the MHBA board in 2019. Based in Tequesta, Fla., Rooney is an attorney, instructor of constitutional law at the U.S. Military Academy at West Point and CEO of Home Safe, a shelter for abused and abandoned children in Florida. With a small breeding and racing program of his own, Rooney strives to "make sure owners and breeders with a small stable are represented." After working at the top level of politics, he understands "in order to move forward in a productive way, you have to have an open mind and understand all points of view."
Of the five directors whose terms expired in 2020, Larry Murray was ineligible to stand for reelection because of having served six consecutive years as a member of the MHBA Board. Those whose terms have not expired are Richard F. Blue Jr., Michael Harrison DVM, Christy Holden, Michael Horning, Louis Merryman, Sabrina Moore, Kent Allen Murray, James B. Steele, David Wade and Theresa Wiseman.
LATEST MARYLAND NEWS