MEDINA SPIRIT DIES FOLLOWING MORNING WORK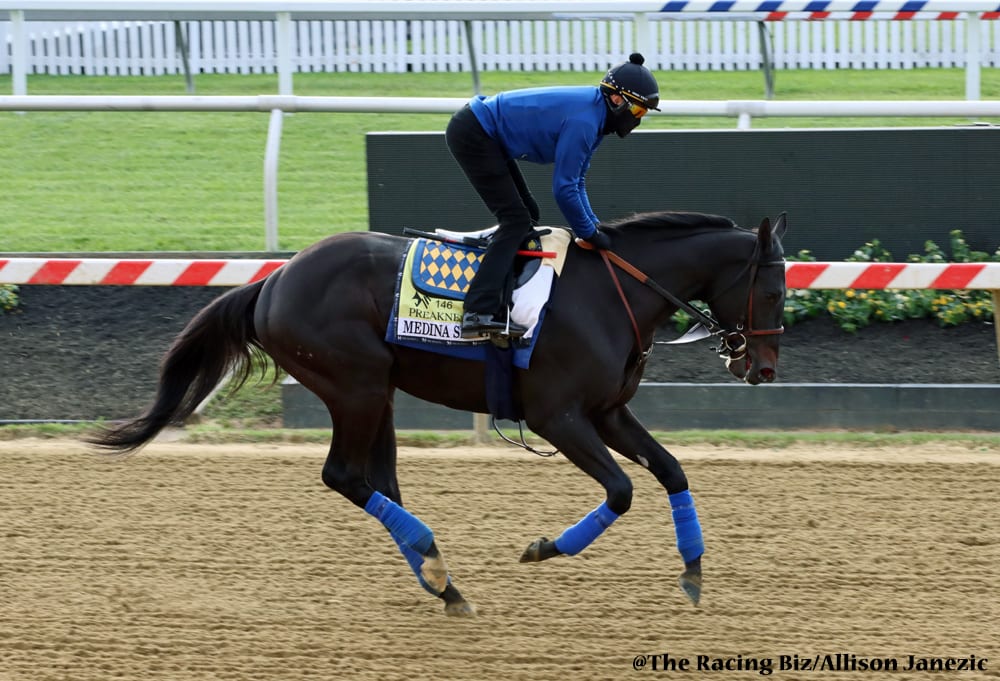 The Biz

December 6, 2021
Medina Spirit, the Protonico colt who was first past the post in the 2021 Kentucky Derby but has been dogged since by controversy, suffered an apparent heart attack on the racetrack this morning at Santa Anita Park and died.
Medina Spirit had just completed a five-furlong work in 1:01 2/5 on the Santa Anita main track when he collapsed past the wire.
California Horse Racing Board equine medical director Dr. Jeff Blea said that a "comprehensive necropsy" would be performed on Medina Spirt with a variety of other tests in an effort to determine the cause of death. It could take 60 days before results are known, he said.
Trained by Bob Baffert for Zedan Racing Stables, Medina Spirit currently is considered to have won five of 10 career starts, with earnings of more than $3.5 million.
The qualifiers – "currently is considered" — are necessary because, following his most important and lucrative win, in the Kentucky Derby, Medina Spirit was found to have carried betamethasone in his system. Betamethasone is prohibited on race day in Kentucky, and a betamethasone positive typically triggers a disqualification ruling.
A split sample confirmed the positive finding, but no ruling from the Kentucky Horse Racing Board has been forthcoming. Baffert's attorney, Craig Robertson, has argued that the betamethasone in the horse's system must have come from the topical application of a skin ointment rather than an injection of the corticosteroid.
On Friday, Robertson claimed that a new test Baffert's team had had conducted at New York's SUNY-Morrisville indicated the presence of betamethasone valerate, one of the components of the Otomax skin ointment. The betamethasone employed as a corticosteroid is betamethasone acetate, Robertson said, and not betamethasone valerate.
Kentucky's regulations do not appear to distinguish between the types of betamethasone or modes of administration.
Baffert's shifting explanations for what happened have not helped his case. He initially said the horse had never been administered betamethasone, later intimated potential environmental contamination via a groom urinating in the stall, and then claimed to be the victim of "a cancel culture kind of a thing."
Since the Derby, Medina Spirit has run four times. He earned victories in the listed Shared Belief Stakes and the Grade 1 Awesome Again. Immediately following the Derby, he was a well-beaten third in the Grade 1 Preakness, and most recently, he finished second in the Grade 1 Breeders' Cup Classic.
Santa Anita Park, Medina Spirit's home track, issued a statement in response to the horse's passing.
MORE ON MEDINA SPIRT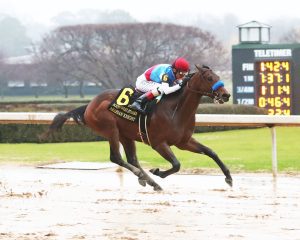 The Bob Baffert-trained Arabian Knight was plenty impressive in winning Saturday's Southwest Stakes but did not early any Kentucky Derby points.