FASIG-TIPTON: OF STAKES WINNERS AND FAMOUS SIBS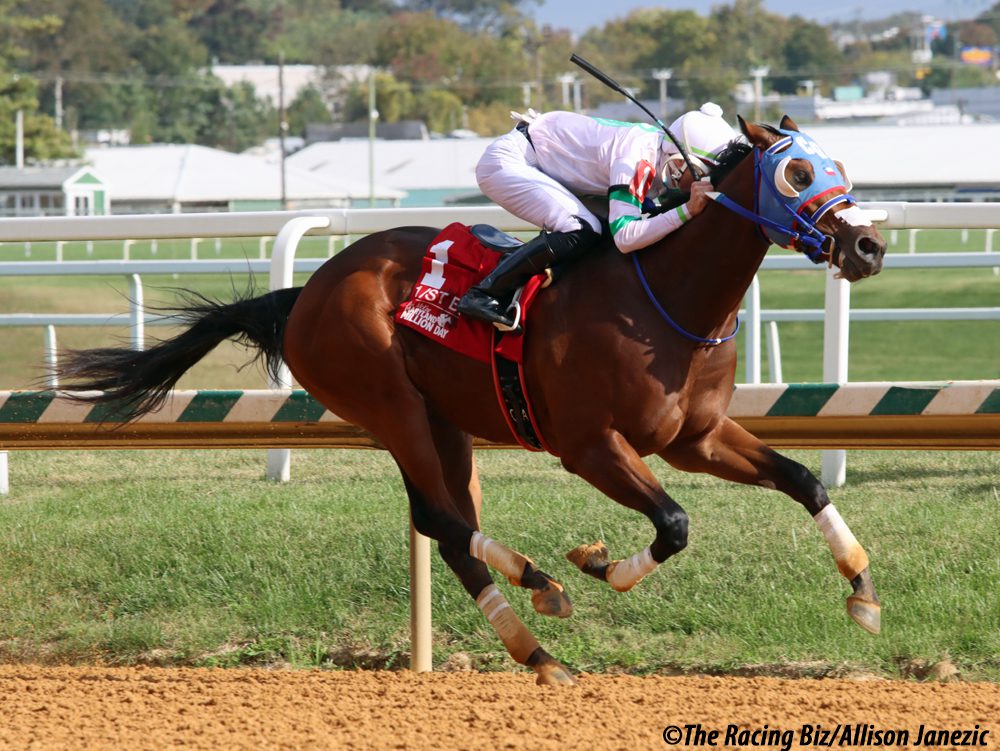 Frank Vespe

December 6, 2021
In each of the last two years, the sale topper at the Fasig-Tipton Midlantic mixed sale has been a horse of racing age originally belonging to Joe Besecker.
History will have at least a fighting chance to repeat itself in this year's event. The one-day sale takes place Tuesday, December 7 at the sales pavilion in Timonium.
Prior to outs, Besecker had entered 97 horses in the sale, 79 of them listed as part of his "reduction of racing stock." The other 18 are being sold as breeding stock; all of them are being consigned by Northview Stallion Station (David Wade).
Among the Besecker horses, one that figures to draw some attention is Buff Hello. The two-year-old Buffum colt has won two of five career starts with earnings just shy of $100,000. Last time out, he posted a hard-fought victory in the Maryland Million Nursery.
Buff Hello is Hip 333.
Buff Hello is not the only stakes winner on offer Tuesday.
Hip 238 is Money Fromheaven. The five-year-old Munnings mare is being offered as a racing or broodmare prospect. She earned black type with a score in the 2018 Maryland Juvenile Filly Championship. Overall, she's won three times and posted nearly $250,000 in earnings in her career.
Money Fromheaven is being offered by Greenmount Farm as agent.
Another Besecker offering is Hip 260, Ravens Delight. The six-year-old Great Notion gelding won the off-the-turf With Anticipation Stakes in May at Penn National for the top win of his career. He's won six times while earning over $225,000.
A couple of horses being offered as horses of racing age are notable for their famous half-siblings.
Hip 346, a three-year-old colt by Broken Vow, is out of the Outflanker mare Kosmo's Buddy. That makes the colt, named Cosmicality, a half-brother to likely Horse of the Year Knicks Go. Cosmicality broke his maiden in his most recent start, which also was his first start on the turf. He's being consigned by Gracie Bloodstock as agent.
Another member of the famous sibling club is Hip 369, a three-year-old gelding named Helosthismarbles. Helosthismarbles is an Uncle Lino gelding whose more famous half-sister is the speedy Chub Wagon, 10-for-11 in her career with more than $530,000 in earnings. Helosthismarbles has only started once, finishing fourth in a PA-bred maiden race at Parx.
Helosthismarbles is the property of Daniel Lopez and George Chestnut.
And then there's Hip 392, a two-year-old Not This Time colt named Late Night Larry, another of the many Besecker offerings. The unraced Late Night Larry is out of the Good and Tough mare Maddalena, and is a half-brother to five stakes horses, most prominently the Grade 2 winner Bern Identity, who earned over $877,000 in a career than ended in 2014.
LATEST NEWS