MEDINA SPIRIT POSITIVE CONFIRMED: REPORT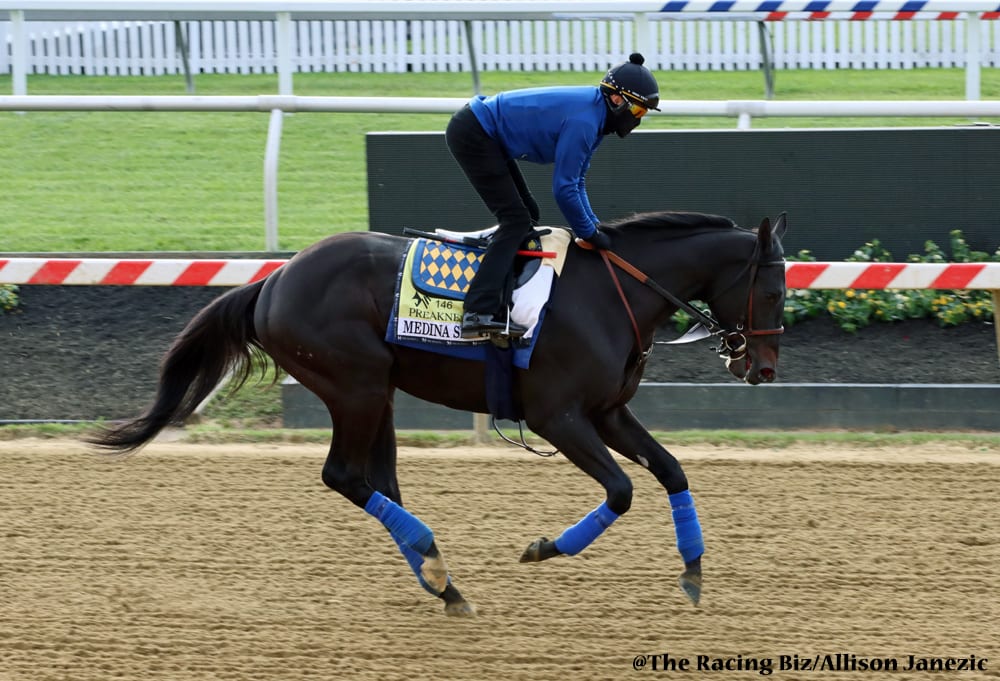 The penalty for a horse carrying betamethasone, which is considered a "Class C" drug, meaning it is generally therapeutic and considered to have some but lesser ability to enhance performance than do "Class A" and "Class B" drugs, is most severe on the owner: disqualification and loss of purse. The winner's share of the Derby purse was $1.8 million.
The trainer will be hit with a fine of up to $1,500 and a suspension of between zero and 10 days, absent mitigating circumstances.
Baffert held a press conference eight days after the Kentucky Derby to announce Medina Spirit's positive test. At the time he denied that the horse had ever received betamethasone.
Days later, after suggesting he was a victim of "cancel culture," Baffert said that, in fact, Medina Spirit had been receiving a topical anti-fungal ointment called Otomax, which contains betamethasone. That ointment, he said, might be the cause of the positive.
Brewster told Drape that the Kentucky Horse Racing Commission, the sport's regulator in that state, had agreed to send the original blood and urine tests to an independent lab to determine whether they showed the presence of other components which could support the Otomax story.
If Medina Spirit ultimately is disqualified, he will be the first horse since Dancer's Image in 1968 to be DQed for a medication violation. Maximum Security, in 2019, was disqualified for fouling a rival during the running of the race.
Following the positive test, Churchill Downs announced a ban on Baffert horses, which, since Baffert is based in Southern California and rarely races there, is mostly toothless. After Medina Spirit was a well-beaten third in the Preakness, thus eliminating any possibility of a Triple Crown, NYRA announced that Baffert was persona non grata in New York, as well.
Some activists were quick to pounce on the news of the confirmation.
Marty Irby, executive director of Animal Wellness Action, issued a statement saying in part, "The news of Medina Spirit's second test confirmed positive is no shock. Churchill Downs, the Kentucky Derby, and the Kentucky Horse Racing Commission must stand firmly together in agreement to take the 2021 Derby title away from Bob Baffert and the horse."
In fact, it will be the Commission – and not Churchill Downs – which ultimately determines whether Medina Spirit will be DQed.
LATEST NEWS