LAUREL PARK: 5 QUESTIONS FOR SATURDAY STAKES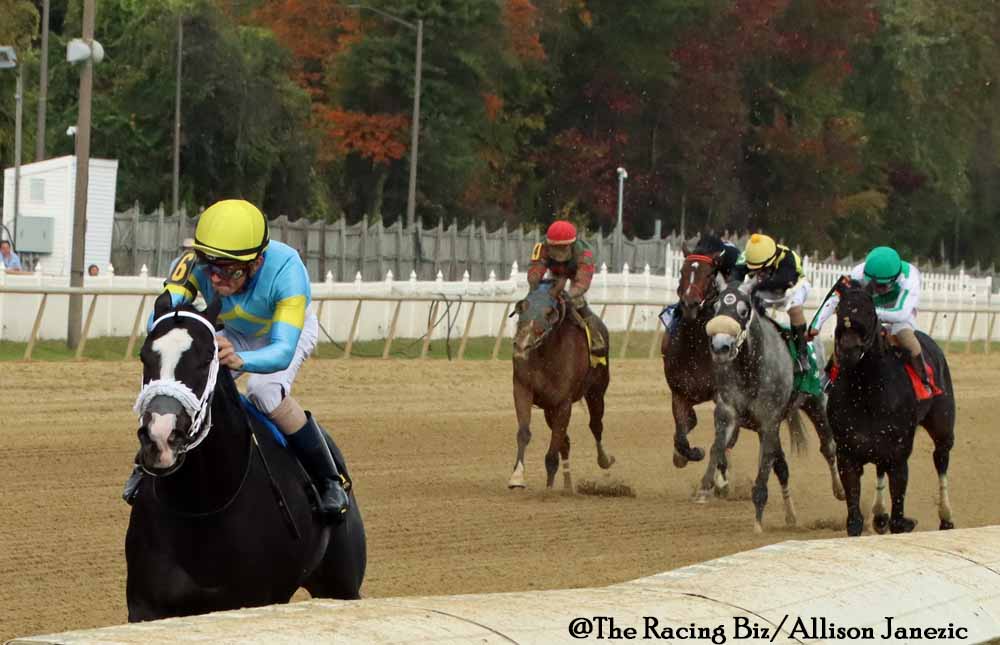 Will Hello Beautiful punch a Fritchie ticket in the What A Summer? The Brittany Russell trainee, a three-time stakes winner, delivered her best performance to date last time out in the Safely Kept – winning her first stake against open company – and you have to think a good effort here would put her in the Fritchie. The good news is that her main rival for best local sprinting filly – Don'tletsweetfoolya – skips this spot after winning the Willa On the Move December 26. And the bad news? Well, there really isn't any; she's even-money on the morning line, and none of her rivals is less than 9-2 (and that rival is Club Car, whom she beat by three lengths last out). The What A Summer is the sixth race.
Can anyone beat Share the Ride in the Fire Plug? The Penaloza trainee, 9-5 on the morning line, has won two straight and last out triumphed in the Grade 3 Fall Highweight. His season also includes a runner-up effort in the Grade 3 Bold Ruler and a solid third in the Grade 2 Vosburgh, so he hasn't been skipping any dances. But it's a race with plenty of speed in it – including Maryland Million Sprint winner Karan's Notion and Penguin Power, who ran a big one last out when third in the Dave's Friend – and if Share the Ride gets too involved in the early struggle, that opens it up for a horse like Laki, who disappointed last out when fourth as the favorite after a troubled trip but is a Grade 3 winner in his own right. Laki is sixth in the most recent Top Midlantic-bred Poll. The Fire Plug is the fourth race.
Will Cordmaker breathe a sigh of relief? You kinda gotta feel sorry for poor Cordmaker. He's made five consecutive starts in races in which one of his rivals was Harpers First Ride, and he's finished behind Harpers First Ride in all five. The good news for Cordmaker is that, with that rival headed to the Grade 1 Pegasus in a week, he finds a much more congenial group in the one-mile Jennings for Maryland-bred or -sired runners. Cordmaker, an earner of more than $500,000 is 5-2 on the morning line. But it's a pretty wide-open group – six of the nine are lined at less than 10-1 – that includes Laurel lover Alwaysmining (9-2), who's won nine times over the strip while earning over $500,000 but who has a new trainer in Austin Trites. The Jennings is the fifth race.
How will Coconut Cake handle the rise in class? Trainer Tim Keefe has handled the daughter of Bandbox relatively conservatively – knocking down the Maryland-bred and first and second allowance conditions to date – and been rewarded for his patience with four wins, a second, and a third in six starts. She'll step up into stakes company for the first time in Saturday's one-mile Geisha for state-bred fillies and mares. She's the 7-2 second choice on the morning line behind the Jonathan Thomas-trained New York shipper Gale, whose first foray into stakes company, in November's Grade 3 Comely, was a disaster but who has flashed plenty of talent. Also here is the multiple stakes winner Artful Splatter (5-1).
Which filly will win her fourth straight in the Xtra Heat? The best local juvenile filly in 2020 – arguably the best local of either sex – was Street Lute, the Jerry Robb trainee who won five of six during the year, four in stakes company, and was just a neck away from being undefeated. She's won three straight coming into this race named for the locally-based Hall of Famer but will have to contend with the Claudio Gonzalez-trained Miss Leslie, who herself has won three straight and took the 1 1/16-mile Anne Arundel County last time out. Street Lute is even-money, while Miss Leslie, whom Gonzalez claimed for $25,000 out of her maiden score, is 3-1. Were this race longer, you might tip the scales towards Miss Leslie, but at six furlongs, she may have her hands full with Street Lute. The Xtra Heat is the seventh race.
LATEST NEWS