Md. House passes Pimlico-Laurel redo bill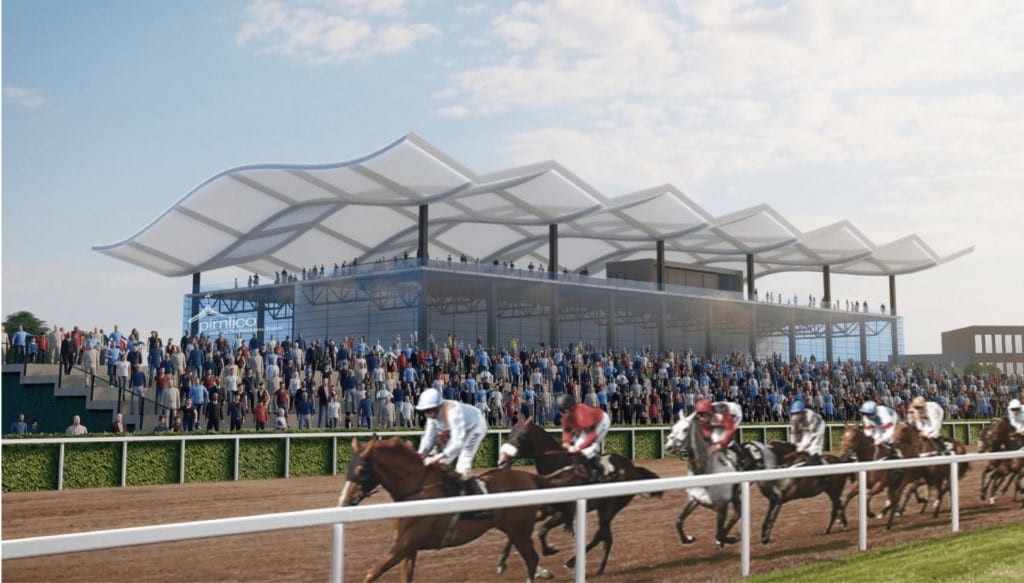 A rendering of the Pimlico plan created by the design firm Populous.
House Bill 1056 — the Racing and Community Development Act — sailed through the Maryland House of Delegates Sunday, with 122 of 130 members voting to support the legislation.
The bill is designed to create the funding and structure to allow for the razing and rebuilding of both Pimlico Race Course and Laurel Park, with the former targeted to be both the long-term home of the Preakness and a community asset, while the latter would be the focal point of year-round training and racing. It would empower the Maryland Stadium Authority to issue up to $375 million in bonds, with a minimum of $180 million required to be used at Pimlico and a minimum of $155 million required to be used at Laurel Park.
A Senate version of the bill, SB 987, passed that body by a 44-1 vote March 6.
The bills are largely — but not entirely — the same.
The major difference between the two bills is in how they treat the former Bowie Race Course property. While the Senate bill ultimately partially sidestepped what should happen to Bowie, stating that it was the "intent of the General Assembly" that the property be conveyed to a pair of government entities, the House bill is more directive.
The House language explicitly requires that the Bowie property be conveyed to the City of Bowie for recreational uses; it does hold harmless the Maryland Jockey Club against any claims or risks associated with the property, all of which would be assumed by the city.
Alan Rifkin, counsel to the Maryland Jockey Club and Preakness Stakes, said he was optimistic the differences would be ironed out in a timely manner.
"There appears to be a developing consensus on the future of the Bowie Training facility that recognizes MJC's imbedded value and the communities' needs," he said via text message.
There are a number of other mostly small and technical differences between the two bills
A complicating factor in attaining passage is the coronavirus emergency, which has prompted the Legislature to adjourn its annual session Wednesday, March 18. That's nearly three weeks earlier than the scheduled sine die of April 6. That means the House and Senate must nearly immediately iron out their differences if the bill is to pass.
If that does not happen by Wednesday, the Legislature is planning to return for a special session the last week in May.
MORE ON THE LEGISLATION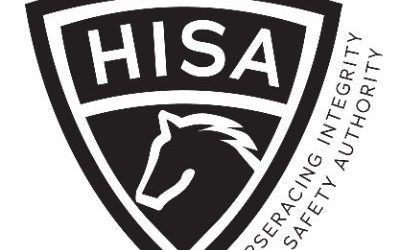 The Horseracing Integrity and Safety Authority's (HISA) anti-doping rules have been published, triggering a 14-day public comment period.