"The Preakness belongs in Baltimore": House hears praise for proposed bill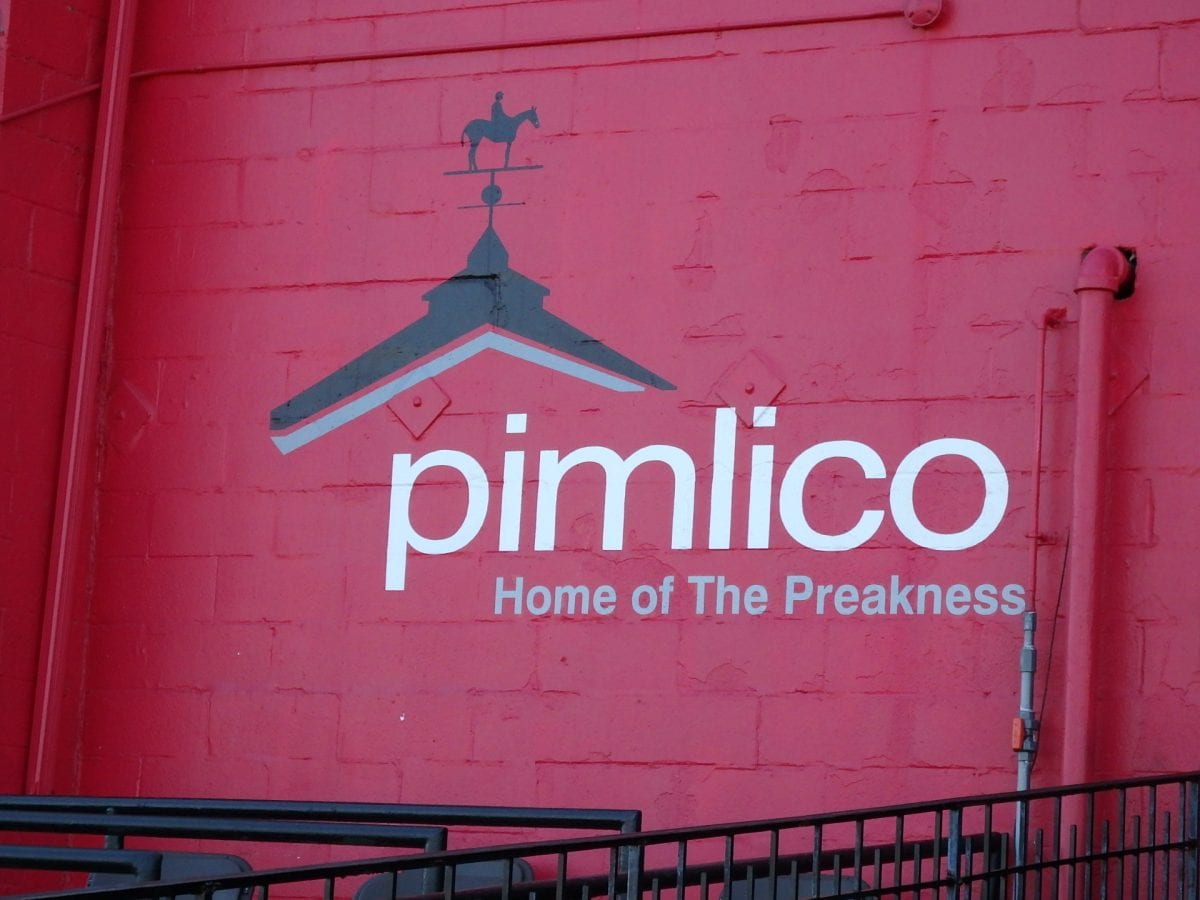 What a difference a year makes.
Last year at this time, representatives of Baltimore City and the Stronach Group trooped to Annapolis to plead for different pieces of legislation – and to take potshots at each other's proposals.
Meanwhile, the city was suing the Stronach Group to take possession of a Pimlico facility that, a few weeks prior to last year's Preakness, would see thousands of seats in the old grandstand condemned.
It was, then, very hard to see a positive outcome.
And yet there they all were on Tuesday, sitting side-by-side as they urged the House Ways and Means Committee to give its approval to HB 1056, the Racing and Community Development Act.
"It's about regional cooperation," said House Speaker Adrienne Jones, who sponsored the legislation. "It's about civic pride and economic development. It's about showcasing" Maryland racing.
The bill, and its Senate counterpart, SB 987, would provide the funding and structure to accomplish two major goals: to rebuild PImlico Race Course and to turn that property into a community amenity, and to raze and rebuild the Laurel Park facility.
Overlaying all of that, of course, is the city's burning desire to keep the Preakness in Baltimore.
"The Preakness belongs in Baltimore City," said Steuart Pittman, a Democrat who is the County Executive of Anne Arundel County, which is home to Laurel Park.
Pittman was one of several county executives to testify in favor of the bill. Also on the dais were Harford County Executive Barry Glassman, a Republican, and Alan McCarthy, an equine veterinarian-turned-Republican County Executive of Cecil County.
"Preserving the Preakness, and Pimlico Race Course, is not just vital to Baltimore but to the residents of Harford County and the state of Maryland," Glassman said.
"This is a wonderful bill that will revitalize downtown Baltimore, provide recreational activities to many citizens with a different venue in addition to racing, and also turn Laurel race course into a 365-day-a-year training facility, which is a necessity," agreed McCarthy.
For more details on the legislation: Pimlico legislation: Questions and answers
They were joined on the first of several panels by Baltimore Mayor Jack Young, whose decision to reach out to Stronach Group chair Belinda Stronach at last May's Preakness set in motion the events that have led to the introduction of the two bills.
"I urge a history-making favorable report," Young said, concluding his brief remarks.
The legislation will empower the Maryland Stadium Authority to issue up to $375 million in bonds, of which $180 million or more must be directed to Pimlico, while at least $155 million must go to Laurel Park.
The funds would be repaid via a combination of sources: $5 million annually would come from the Purse Dedication Account, which is slot machine revenues dedicated to horse racing purses; $3.5 million annually would come from Baltimore City's share of local impact grants awarded by the state; and in the first nine or so years, the other $8.5 million would come from the remaining funds in the Racetrack Facilities Renewal Account (RFRA).
RFRA, however, begins to sunset in 2026 and disappears altogether by 2032. Once it does so, the legislation envisions the State Lottery Fund kicking in the remainder of the money.
For its part, the Stronach Group would convey the Pimlico property to the city, which would constitute the company's primary contribution. Additionally, because the proposal is to build a much smaller Pimlico grandstand with temporary seating providing most of the venue's capacity, the company would be on the hook for building those temporary seating options at a cost that Joe Bryce, who represents the Stronach Group, estimated at "eight to ten million dollars" annually.
One issue that seemed to cause delegates some angst was whether the funding in the bill would be sufficient. Del. Jason Buckel (R-Allegany County) wondered what would happen if – as often happens in large-scale construction projects – there were delays or cost overruns.
The response – that the Stadium Authority's borrowing authority only went up to $375 million, regardless of what the final project cost was – didn't seem to please him.
"That's my fear," he shot back, expressing concern that project advocates might come back for more later.
And Del. Jeff Ghrist (R-Caroline County) said he was worried that the project partners would need money for maintenance for which they had not yet budgeted.
"I don't want to have to lean back on the taxpayers" in 15 or 20 years for more funding, he told the panelists.
Another as yet unresolved issue is the facility at Bowie. The Senate legislation calls for it to be conveyed to two governmental entities by July 1, 2024, while the House bill would create a task force to study how best to use it in the future.
Mike Johansen, an attorney representing the Stronach Group, told the committee that his client opposes the Senate language, which he termed a "mandatory conveyance."
Under a tentative schedule outlined by plan advocates, Laurel Park would be demolished in 2021 and rebuilt over the following two years, with racing based at Pimlico during this period. Once Laurel is complete, in June of 2023, Pimlico would be demolished and rebuilt, which also would take approximately two years.
The Preakness would remain at Pimlico even during the period of construction, advocates said.
Residents and legislators representing Park Heights, the Baltimore neighborhood that surrounds Pimlico, were on hand to endorse the plan.
"It will be the single most impactful project in Northwest Baltimore in our lifetime," said Baltimore City councilmember Yitzy Schliefer, who represents the fifth district, which includes Pimlico.
"It will be a catalyst for further investment in the Park Heights community," agreed Park Heights Renaissance executive director Yolanda Jiggetts.
Of course, whether the legislation passes remains to be seen. The good news for advocates is that, unlike a year ago, they have forged a united front to push for its passage – and they have secured the support of key legislators, including the Speaker and Senate President Bill Ferguson (D-Baltimore City).
If the bill does pass, it will provide Maryland racing two gleaming new facilities and protections that could ensure the industry's existence for decades to come.
"This is a monumental day in racing not only in Maryland but around the country," the Stronach Group's Craig Fravel told the committee. But in truth, it's an important step on the journey – but nowhere near its end.
Note: An earlier version of this story attributed to Del. Eric Luedtke quotes which in fact should have been attributed to Del. Jeff Ghrist, who was visiting from a different committee and used Del. Luedtke's desk. We regret the error.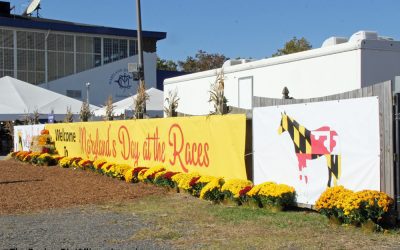 A bevy of defending champions and local stars headline the pre-entries for Jim McKay Maryland Million, which will take place at Laurel Park on Oct. 14.