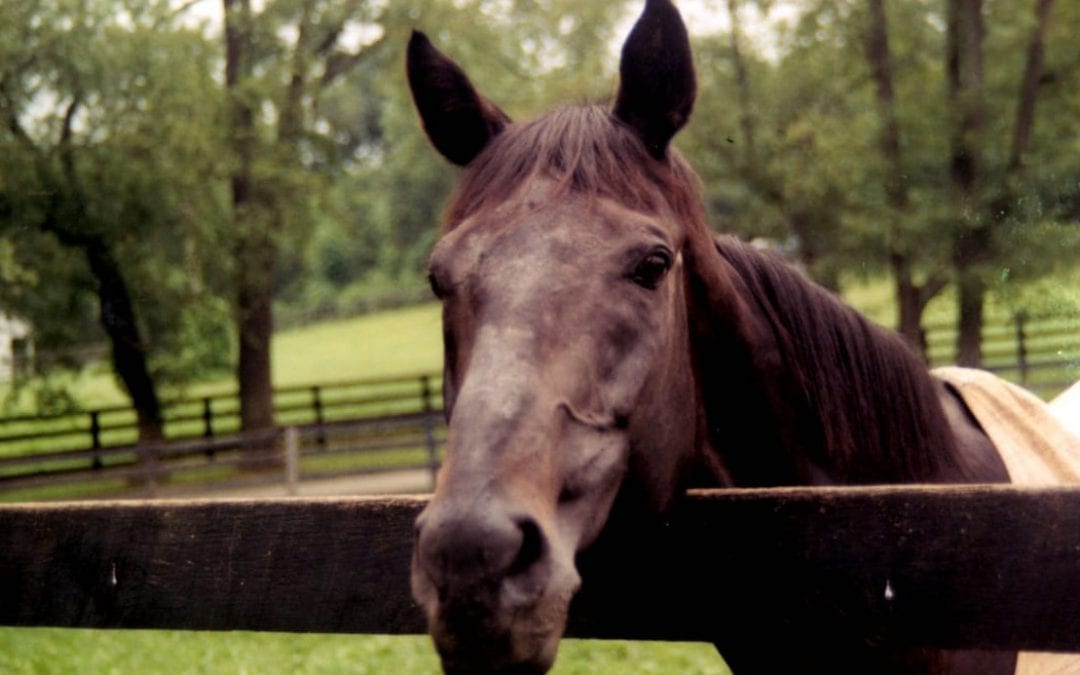 Nearly 40 years ago, the unheralded Virginia-bred Pleasant Colony burst on the Triple Crown scene with late-running wins in the Derby and Preakness.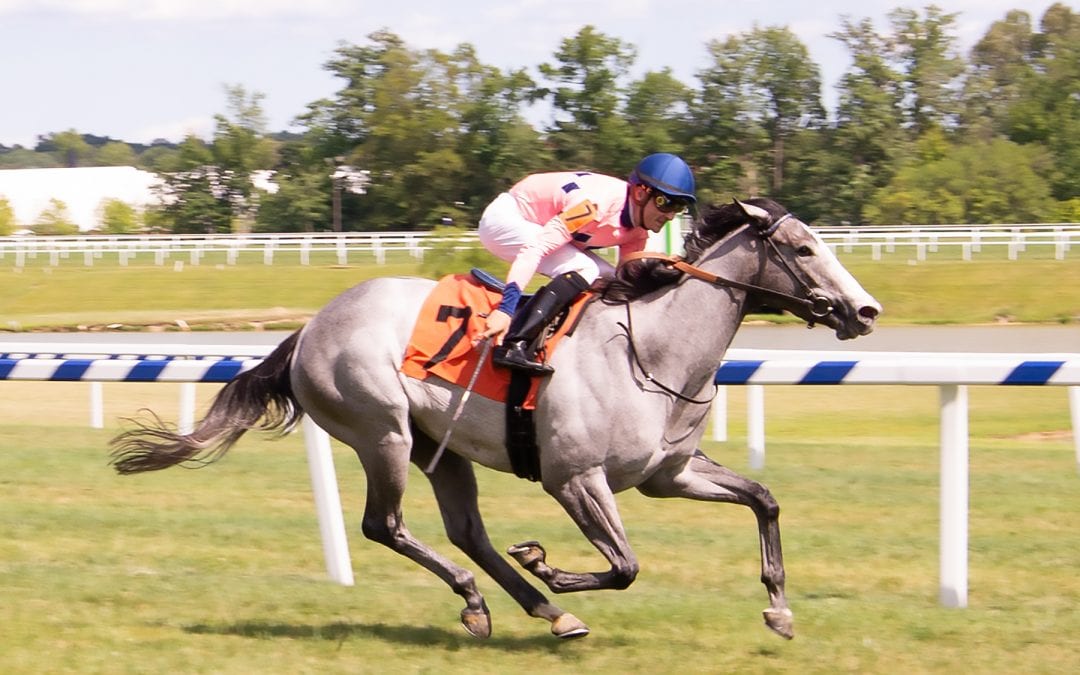 Second-timer Fionnbharr scored a 19-1 upset today at Laurel Park, following in the footsteps of her dam, multiple stake winner Embarr.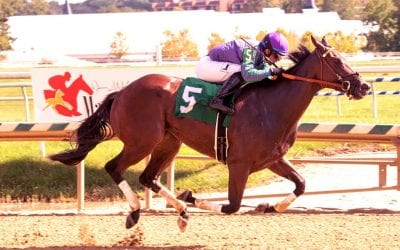 River Gal won the Jamestown Stakes today at Laurel Park, the latest in an equine family that's been very good to Morgan's Ford Farm.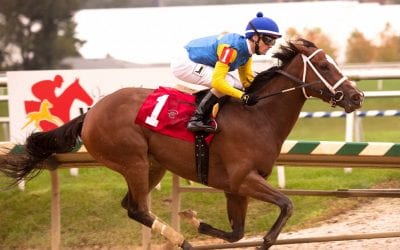 Three-year-old Altamura won her fourth consecutive race in the Oakley Stakes but was vanned off after taking a bad step in the gallop-out.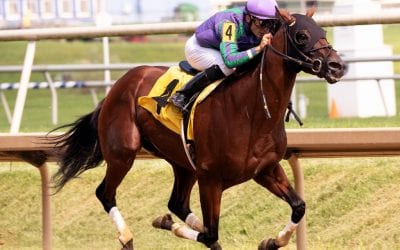 Four Virginia-bred stakes were taken off the turf at Laurel last Saturday – but owners, trainers, and jocks were undeterred and the show went on.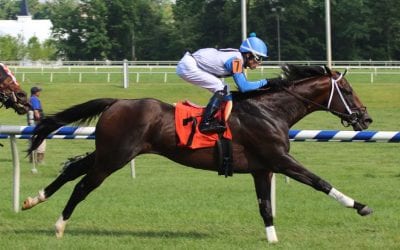 Glenn Eickhoff, breeder of Evans Stakes winner Sticksstatelydude, got his start with a different horse breed: the Budweiser Clydesdales.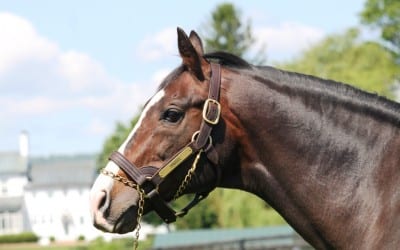 Hansel, the Virginia-bred who took the 1991 Preakness and Belmont Stakes, has been euthnanized as a result of the infirmities of old age.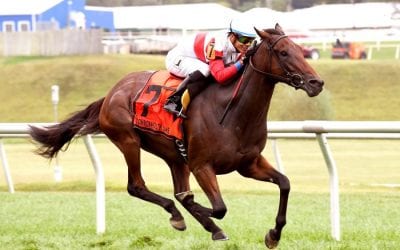 My Impression made a good first impression on Laurel racing fans, sweeping to a win in the G3 Commonwealth Oaks.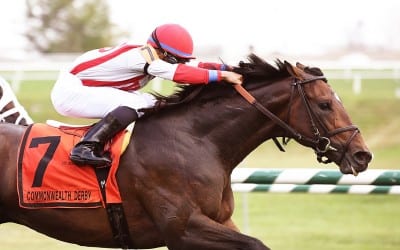 Deeply Undervalued earned the first stakes win of his brief career with a one-length score in the Grade 2 Commonwealth Derby today at Laurel Park.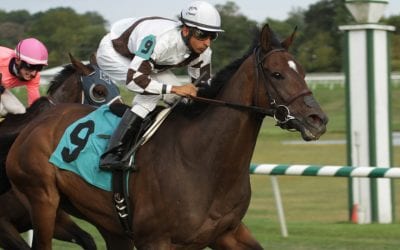 Nick's Picks — for many years the popular key to unlocking winning wagers at Colonial Downs — is back with a vengeance for Commonwealth Day at Laurel Park.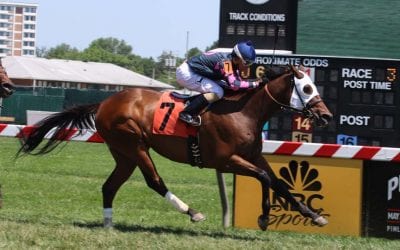 Tomorrow's big card at Laurel Park includes five Virginia stakes, including the Bert Allen, named for trainer Ferris Allen's late father.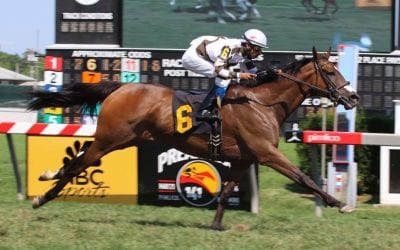 Saturday's Virginia-bred races at Pimlico brought together the past, present, and — perhaps — future of Virginia racing, even if it was in Maryland.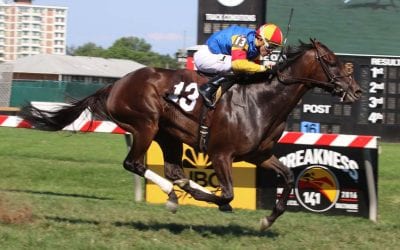 Nine-year-old Two Notch Road continued to make hay in Virginia-bred company, while Queen Caroline earned her first stakes win today at PImlico.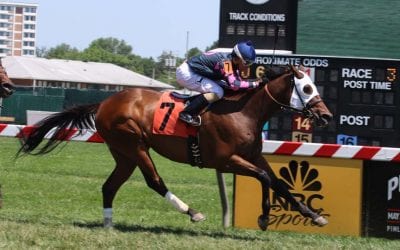 Talented Rose Brier ran his record to four-for-four in Maryland with a length win in today's Edward P. Evans Stakes at Pimlico.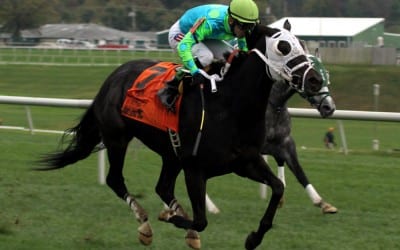 The closing Saturday at Pimlico features five stakes, and we provide an in-depth look at them.