Baffert request for delay of suspension denied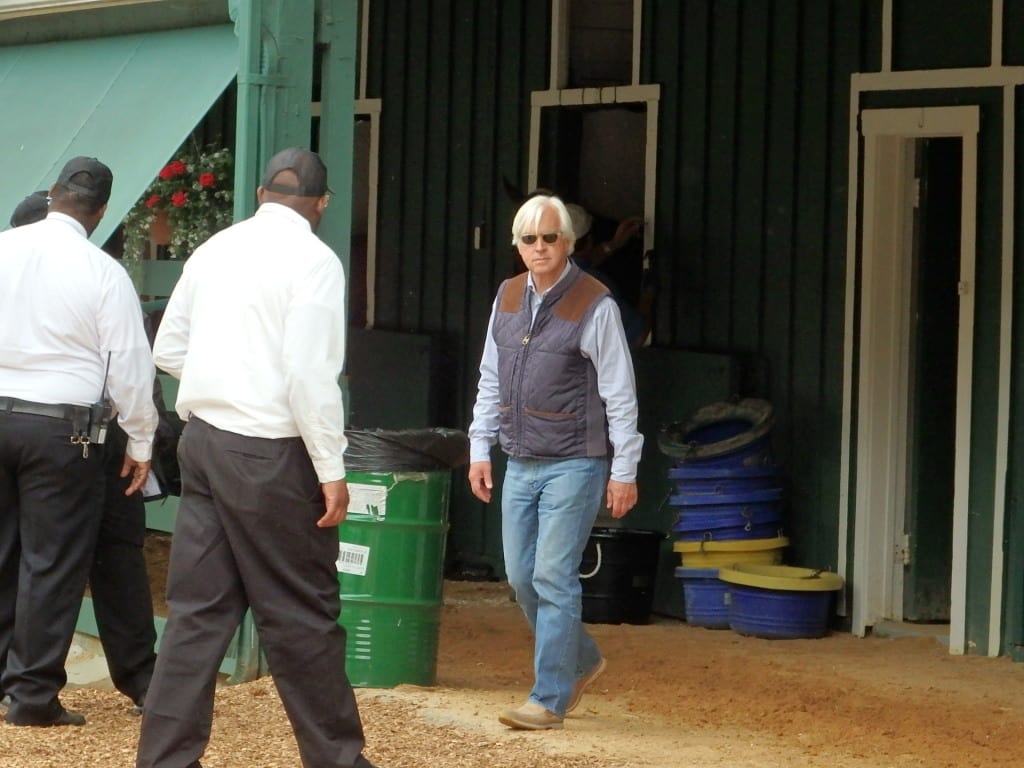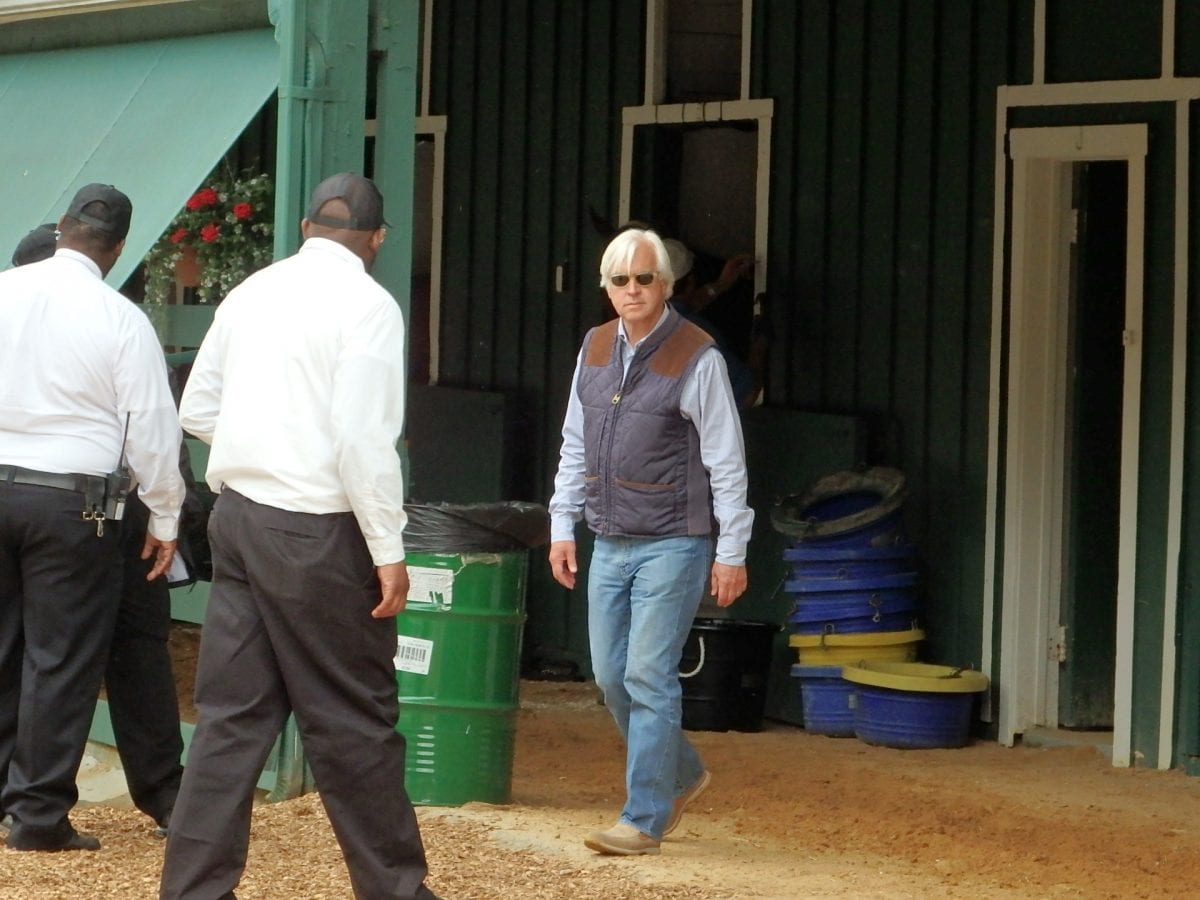 Frank Vespe

March 22, 2022
Trainer Bob Baffert's suspension, originally slated to begin March 8, now will commence April 4 – pending appeals – according to a ruling issued March 21 by Franklin County (KY) Circuit Court Judge Thomas Wingate.
Baffert had sought a stay of the suspension or a temporary injunction against the Kentucky Horse Racing Commission. But in a comprehensive, 20-page ruling, Wingate found no reason to provide the relief sought.
Baffert may – and likely will – appeal the decision to the Kentucky Court of Appeals. But unless it acts to delay the suspension, Baffert's 90-day sitdown will kick off in less than two weeks. During that period, because of reciprocity, the trainer will be forbidden from training in all U. S. racing jurisdictions. Additionally, California rules require that he vacate his barn at Santa Anita and that his horses be taken out of training or transferred to trainers with whom he has no financial relationship.
The primary question before the court was simply whether the suspension should be delayed. Granting a stay requires the KHRC to find "good cause" to do so — good cause which Guilfoil said he did not find, based on the KHRC's legislative charge to uphold the sport's integrity and Baffert horses' four positives in a 365-day period, among other factors.
Wingate found that the KHRC's Guilfoil "did not act arbitrarily or abuse his discretion" in rejecting Baffert's request for a stay. Even if such requests are almost always granted, Wingate wrote, "the Court finds that requests for stays must be evaluated on a case-by-case basis."
What's more, in analyzing whether to grant the "extraordinary remedy" of an injunction, Wingate essentially took a hatchet to Team Baffert's arguments.
Temporary injunctions are granted, Wingate wrote, when the applicant "can show irreparable injury, if the equities involved are best served by granting the injunction and when the applicant has shown that a substantial question on the merits is presented."
Baffert, Wingate wrote, had shown none of these.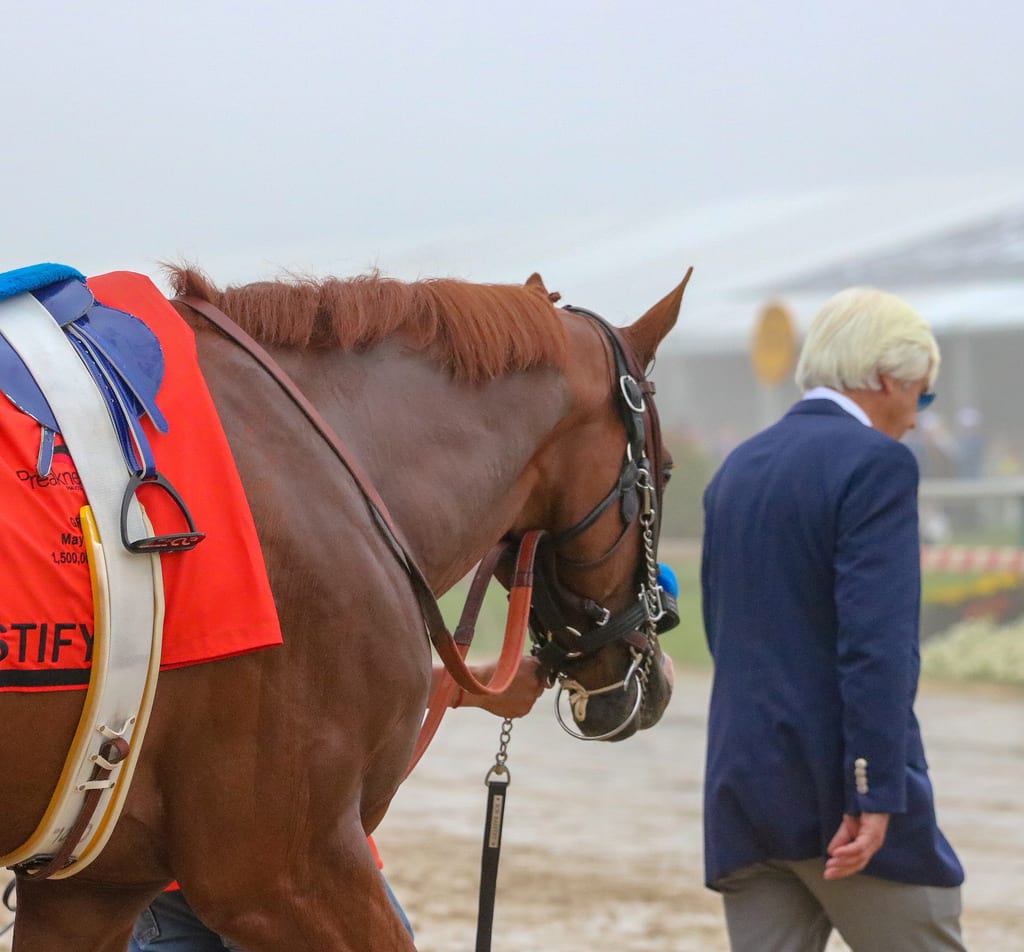 Bob Baffert and his legal team have decisively won the public relations war over Medina Spirit's Derby DQ. But they're not likely to win in the courts.
The most important question for racing is that of the merits of the case. Baffert's legal team has argued that Kentucky's regulations do not specifically prohibit the type of betamethasone that was found in Medina Spirit, that the use of ointments is permitted, and that, in any case, the level of betamethasone in the horse's system could not have affected the outcome of the race.
But as the KHRC pointed out in its pleadings, Kentucky's rules bar all drugs "foreign to the horse" except for those specifically permitted – which betamethasone administered via ointment is not.
What's more, Wingate wrote, "KHRC is vested with the power to establish its regulations and nonetheless, the actual effect of a banned drug is irrelevant."
All of it, he wrote, pointed to one conclusion: "Plaintiffs have failed to demonstrate a substantial likelihood of success… on the merits."
Churchill Downs has separately ruled that Baffert may not race there for a period of two years from the date of the positive, which will presumably keep him out of this year's Kentucky Derby. If the suspension goes into effect on April 4, it will also knock him out of this year's Preakness and Belmont Stakes.
LATEST NEWS