FUNDRAISER LAUNCHED FOR INJURED JOCK VINCE HALLIDAY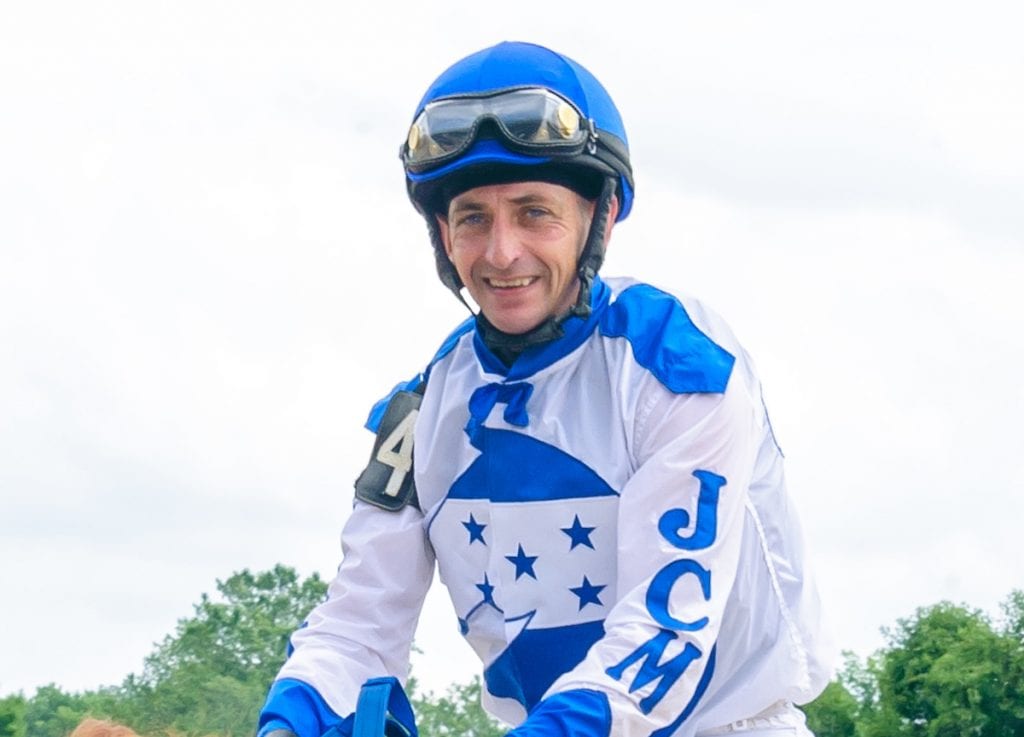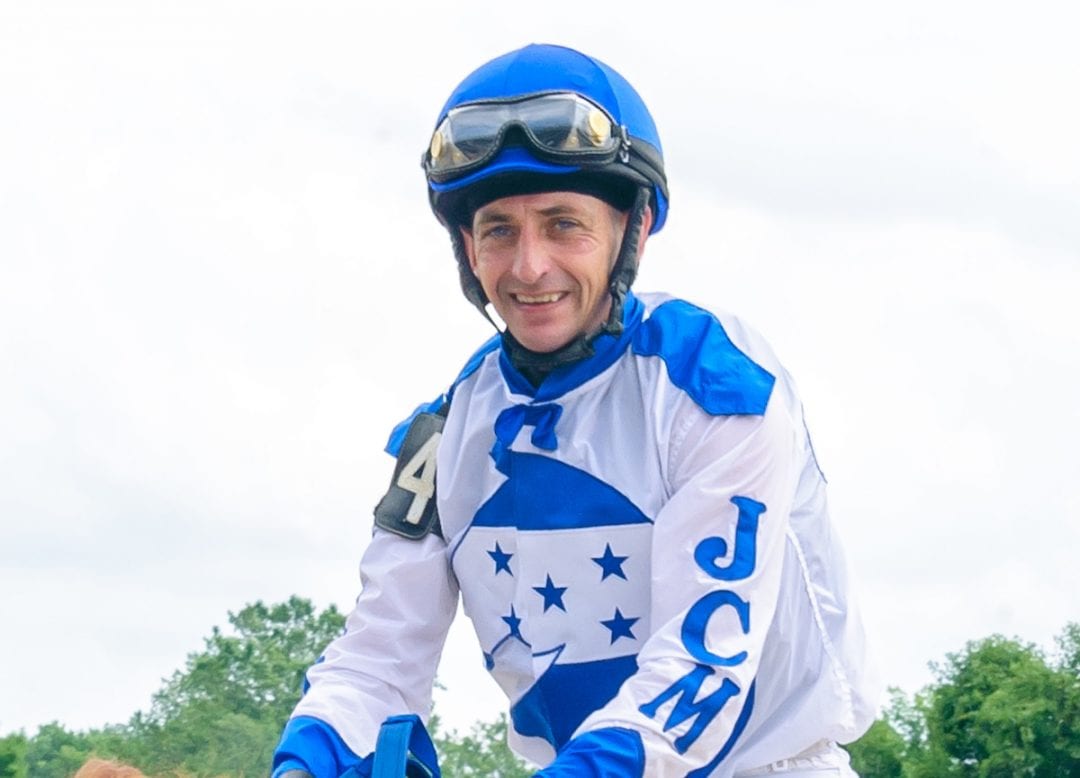 The Biz

July 20, 2021
Jockey Vince Halliday has incurred injury after injury during a career that's been one long battle to stay healthy and build momentum.
"The injury bug continued to bite me, and it seemed like every time I would get some momentum going I'd get hurt," he told The Racing Biz in 2019.
It happened again to Halliday July 15. He was aboard Tua, trained by Saul Ramirez, in the final race of the day at Delaware Park, a bottom-level maiden claimer. Halliday and his mount were in mid-pack during the run up the backstretch, when they appeared to clip heels with another runner.
That sent Tua and Halliday both sprawling, and moments later, another horse, Commission Actress, went over the top of them. Augusto Marin, aboard Commission Actress, came out of the incident well enough to ride again on Saturday. The horses were dinged up but otherwise OK.
Halliday, however, was not so lucky. According to the "Vince Halliday Strong" page on Facebook, the rider's injuries included "two brain bleeds, fractured scapula, multiple thoracic fractures (including a compression fracture of the T7), fractured C4, fractured elbow, and many more."
He was taken to the nearby Christiana Hospital and intubated to assist with his breathing. Though doctors tried to take the tube out July 19, they were forced to reinsert it after his oxygen levels dropped.
His friend, and fellow Irishman, Roddy MacKenzie, has started a Gofundme page aimed at "helping Vince get through this very difficult time, as well as the road to recovery he faces."
As of noon time July 20, it had raised $3,375 for the stricken rider.
Born in Northern Ireland, Halliday's globetrotting career saw him ride in Ireland and the United Kingdom and then Dubai before he landed in the United States.
But in 2009, just as he was set to begin riding at Churchill Downs, he suffered the first of his injuries when he went down and fractured his pelvis.
"This was less than a week before I was supposed to start riding in the U.S.," he said.
For all of his difficulties, Halliday is known for his strength and positive attitude.
"Vince is known for being very enthusiastic about his job, and always has a smile on his face while greeting everyone he sees in the mornings," MacKenzie wrote on the Gofundme page.
To support him and wife Stephanie Pastore, visit the Gofundme page.
Additional info here, from the Paulick Report.
LATEST NEWS