10 STORIES THAT MATTERED: #ROLLCYRUSROLL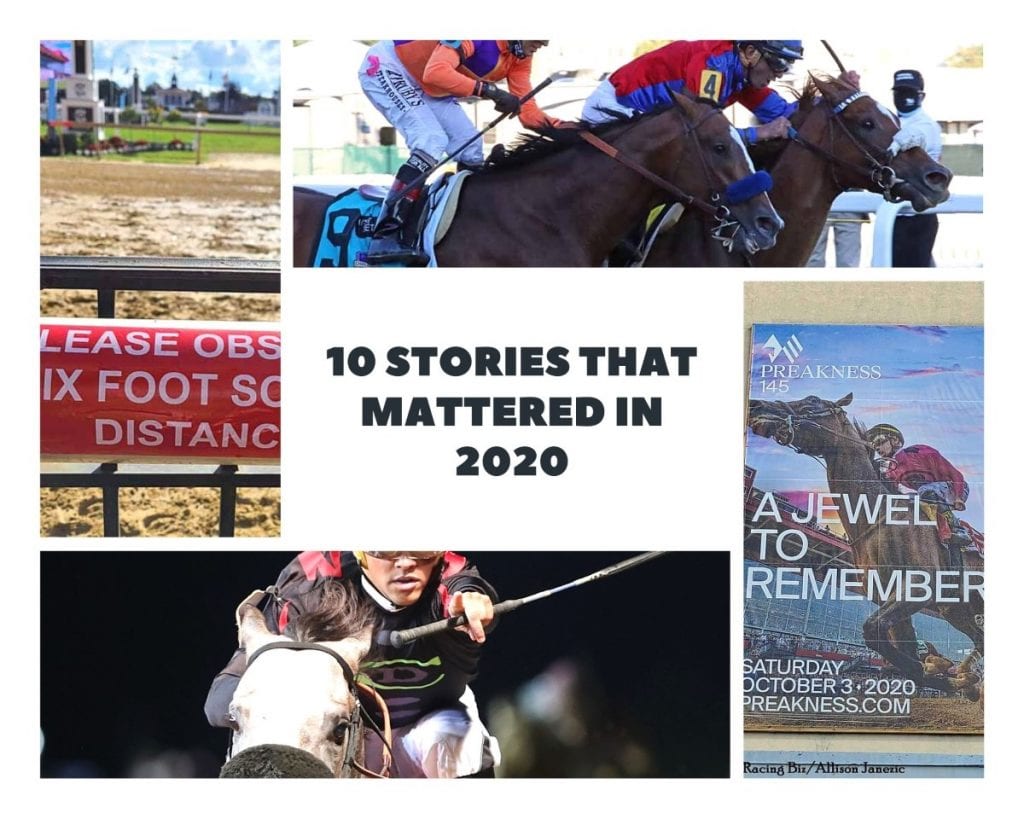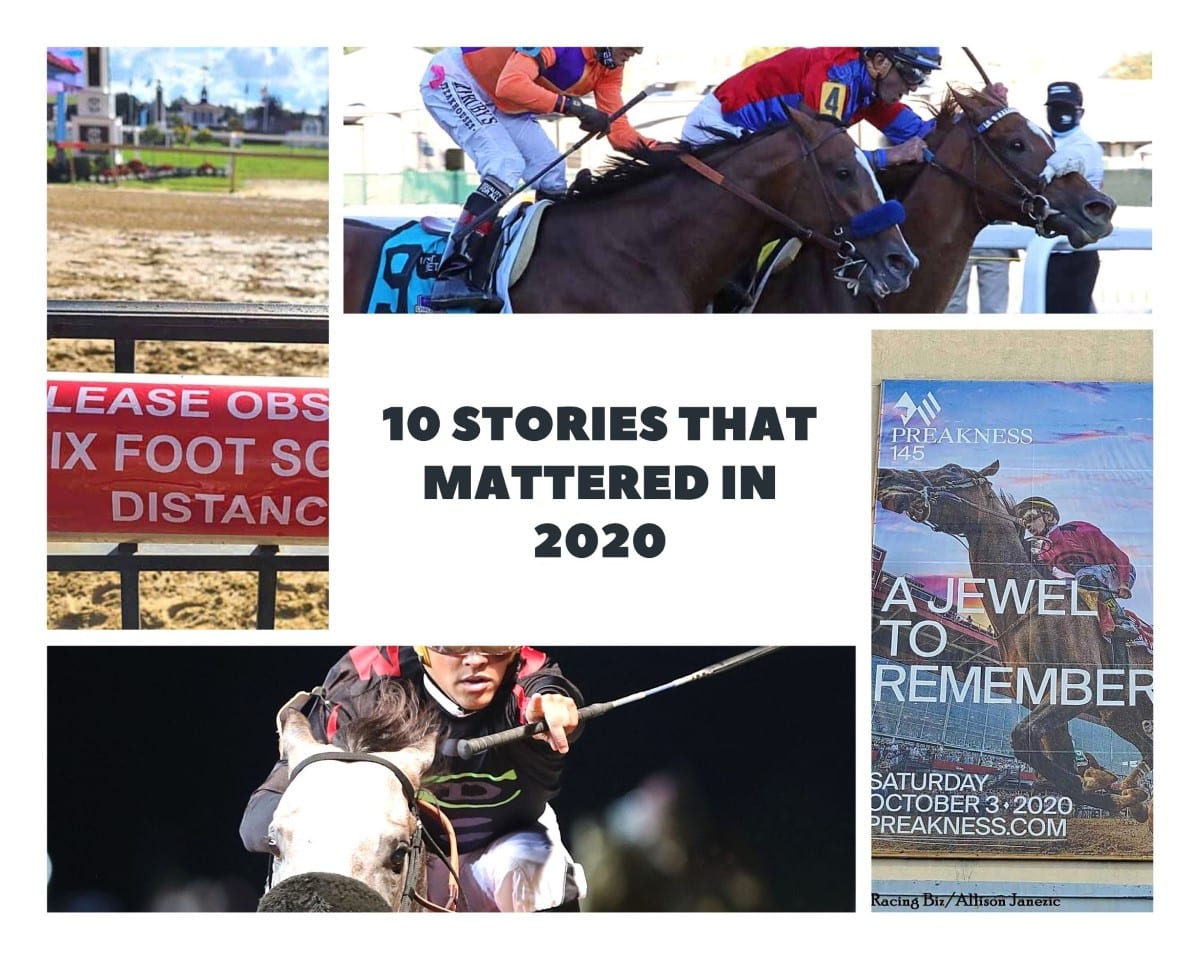 Frank Vespe

January 9, 2021
It was the year King T. Leatherbury won a race for the 62nd consecutive year, 2020, and it was also the year that a weanling colt captured the racing world's imagination.
The circle of life, and all that jazz.
Cyrus, a now-yearling colt by Hoppertunity, is a bonafide social media star, and like many big stars – think Cher, for example – the single name will suffice. Yet while in the Thoroughbred industry, early fame is usually the result of the right connections – a son of a top sire out of a champion mare, say – Cyrus' notoriety is entirely earned.
Cyrus' fame is a result of what he does. Or more precisely, what he fails to do.
Cyrus can't roll.
When turned out, healthy horses roll for many different reasons: to stretch out, or to obtain protection against insects and the sun, or to remove loose hair and dead skin, or simply to have some fun.
But not Cyrus. Cyrus wants to roll; he tries to roll. But he just can't figure out how.
All of which would have been a cute story to be shared among friends.
But then Chris Brown, a partner in Designated Hitters Racing, which had other young horses on the same farm, his wife Katie, and farm manager Alice Peirce began taking videos and pictures of a horse Peirce calls a "little weirdo."
Then Brown took to Twitter.
Shortly, his first video had thousands of views.
Soon, Cyrus had a following. Then he had a hashtag, courtesy of bloodstock agent Lauren Floyd; #rollcyrusroll became a kind of social media rallying cry.
STORIES THAT MATTERED
And with that, a star was born.
Cyrus has thousands of fans on Twitter. The initial video of him trying – and failing – to roll has generated hundreds of retweets and over 1,600 likes.
It was a difficult year, 2020. A pandemic has killed hundreds of thousands of Americans and upended the lives of countless millions more. Unemployment is twice what it was before the pandemic struck.
A bitter Presidential election gave way to an increasingly troubling aftermath, culminating in a misguided mob breaking into the Capitol and the death of four members of the mob, as well as a police officer.
Which is a long way of saying: at times in 2020, we needed a laugh, or a smile. For many racing folk on social media, Cyrus delivered those in a big way.
So, yes, #rollcyrusroll – but maybe not any time soon.
LATEST NEWS