WVBC: RESILIENT BRIDGING THE GAP HEADS CAVADA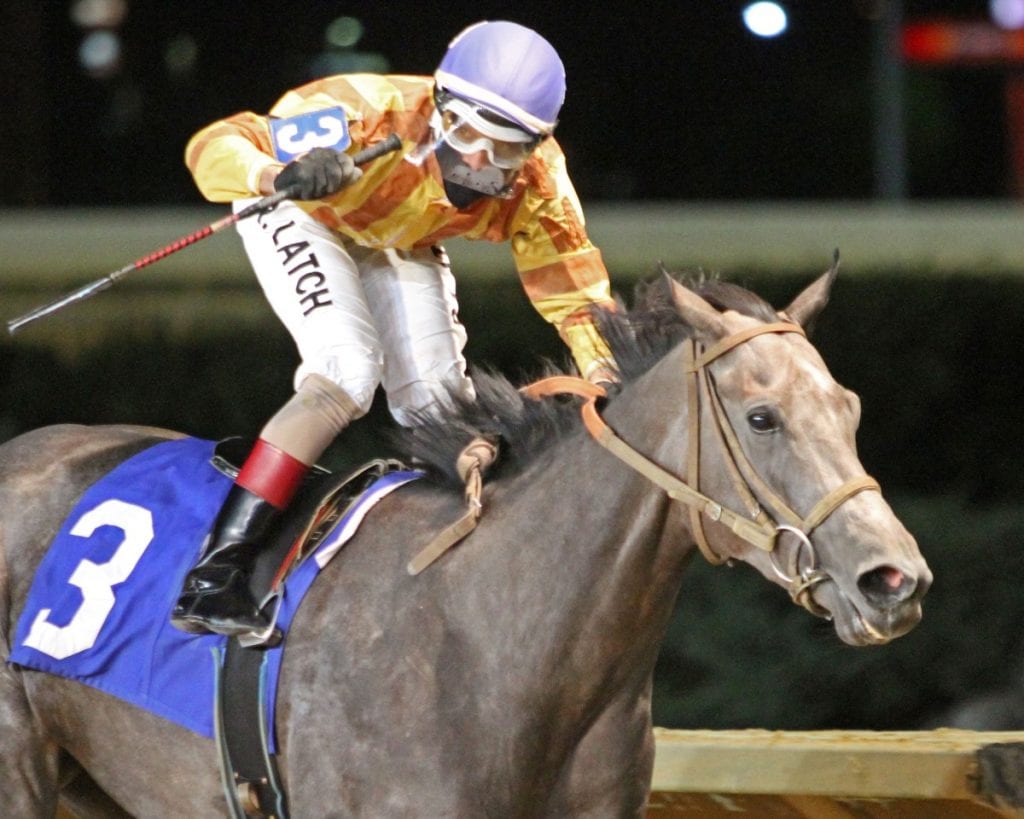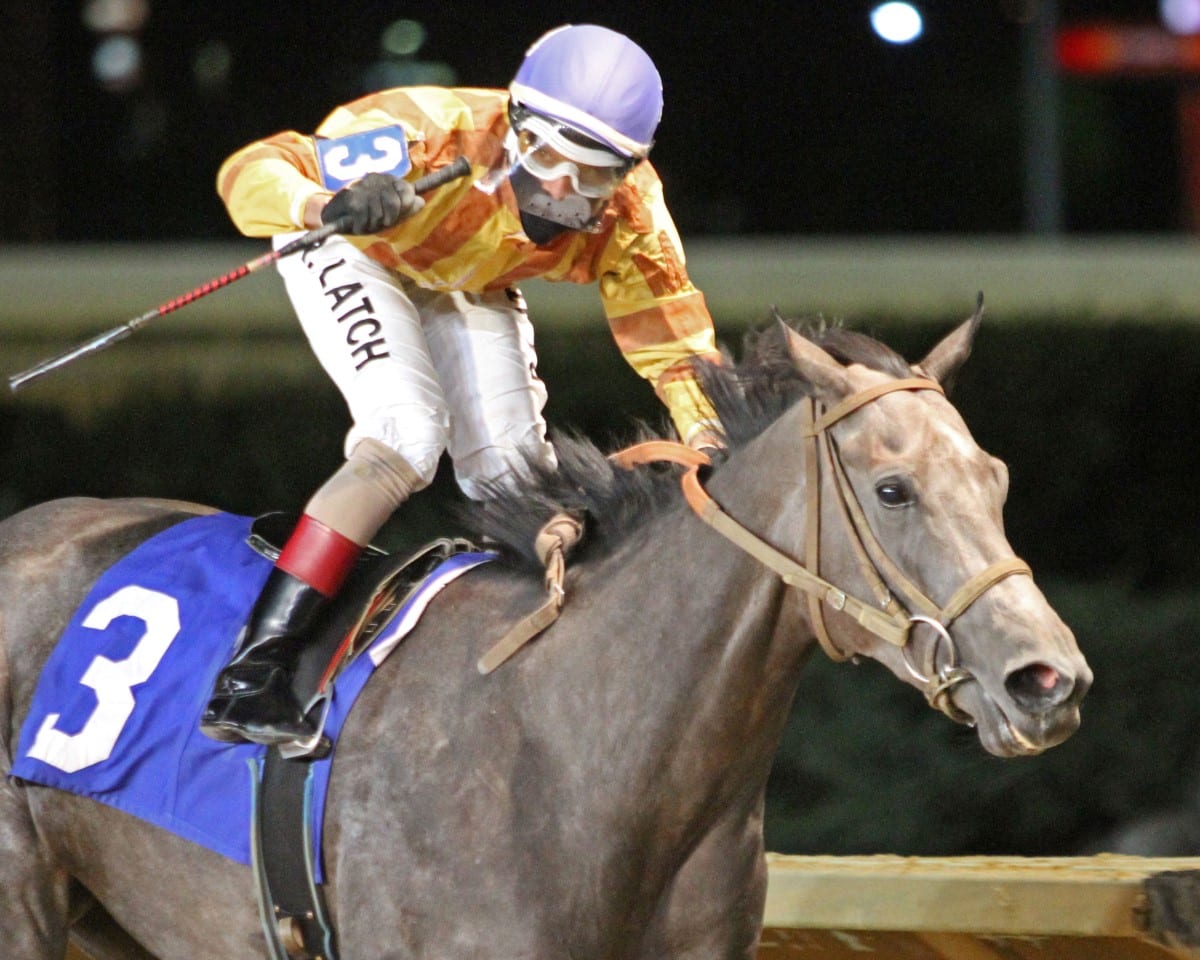 Ted Black

October 9, 2020
Four-year-old Bridging the Gap has had her share of adversity. But she heads into Saturday's $100,000 West Virginia Cavada Breeders Classic in the best form of her career and the strong favorite to take down the top distaff race on the biggest night for West Virginia-breds.
Bridging the Gap is 3-5 on the morning line.

Trainer John McKee had acquired Bridging the Gap as a weanling not long after owner-breeder Don E. Cain passed away in 2017. When the filly arrived at McKee's Beau Ridge Farm, the longtime local horseman realized that she could have a promising career.
But after just two starts her racing days were nearly nixed before they began. She won at first asking in February 2019 before finishing fifth two months later in the Its Binn Too Long Stakes at Charles Town – a race won by local star Parisian Diva.
She wouldn't race again for nearly six months. In between, the daughter of Fiber Sonde contracted Equine Protozoal Myeloencephalitis (EPM), a disease attacking the central nervous system that horses can be infected by while grazing or ingesting contaminated food or water.
EPM can cause lack of coordination, weakness, poor balance, even seizures or collapse. In Bridging the Gap's case, the EPM was severe enough that McKee said at least one veterinarian attempted to convince him that the Fiber Sonde filly should be put down.
Post Time returns with a flourish

Last year's champion 2-year-old Maryland-bred made his first sophomore start in impressive fashion, winning the PImlico allowance feature.
But McKee had seen several of his previous trainees battle with EPM, including Rachel's Turn, Silver Key and Waller. McKee was convinced that Bridging the Gap would eventually return to health and perhaps enjoy a racing career or remain on hand as a broodmare.
"I thought she would be good enough to race or maybe keep for a broodmare," McKee recalled. "Me and Don Cain had been business friends for a long time before he passed away. When the vets said they wanted to put her down, I just was not about to let them. I wanted to give her a chance to come back from the EPM."
She ran first and second late last year upon her return from the disease, but it's been in 2020 that Bridging the Gap, out of the winning Fusaichi Pegasus mare Seetsang, has really flourished.  
After finishing second in her four-year-old debut in March, Bridging the Gap returned from the COVID-19 break by taking an allowance race on May 15. Following a fourth-place effort in the Original Gold Stakes taken by reigning Cavada heroine Anna's Bandit, Bridging the Gap prevailed in another allowance event on June 27 before finishing fifth in another local allowance in which she was soundly bumped at the start.
In the months since that setback, however, Bridging the Gap has been a virtual picture of perfection, taking consecutive allowance races on August 7 and again on August 28 before returning September 19 to deliver a gritty performance while taking the Sadie Hawkins. Sent out as the odds-on choice in the Sadie Hawkins, the last local prep for the Cavada, Bridging the Gap shook off early pressure from Grace Elizabeth and then rebuffed a serious bid from See Ya Manana to draw clear late to a four-length score.
"I told my jockey [Reshawn Latchman] that one of Jeff's fillies was going to come after her early," McKee said. "But I told him not to let anyone get by her. When that other filly came after her, I thought she might be able to eyeball my filly. But she fought back and finished up well. That was a good effort. She's been able to race every three weeks, and the Cavada is three weeks from the Sadie Hawkins."
Although Bridging the Gap is a daughter of Fiber Sonde, McKee's prominent sire, she was never made eligible to the West Virginia Breeders Classics. So, McKee needed to supplement Bridging the Gap to the $100,000 Cavada at a cost of $10,000. She has already paid her way, and she boasts five wins and $115,000 from eight starts this year and seven victories and nearly $150,000 banked from 12 career tries.
Bridging the Gap will leave from the three-hole with Latchman once again in the irons. Her task has been made easier by the absence of two runners – Parisian Diva and defending champ Anna's Bandit – who figured to be major players in the filly and mare division locally.
But she'll have to contend with Sadie Hawkins runner-up See Ya Manana, who's 4-1 on the morning line, and the John Carlisle-trained Lady Storm, who's 5-1.
"My filly is really coming into it right," McKee said. "She's been able to race every three weeks and she seems to race well doing that."
LATEST NEWS