WVBC: JEFF RUNCO LOADED FOR BEAR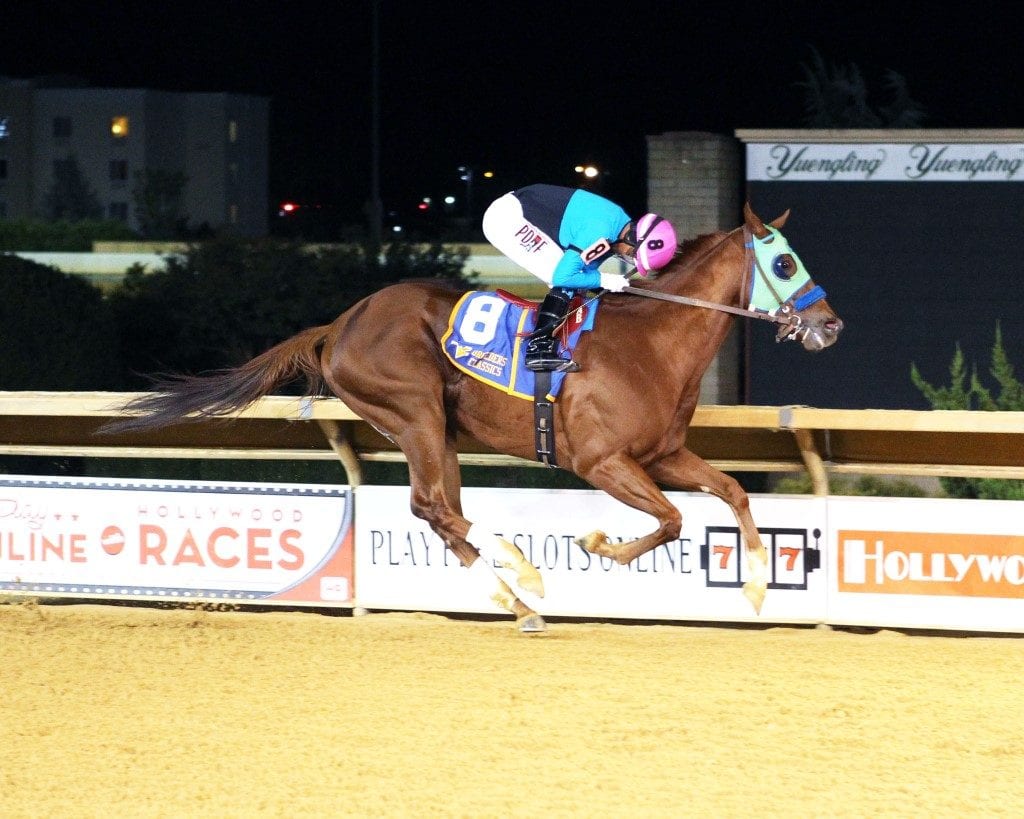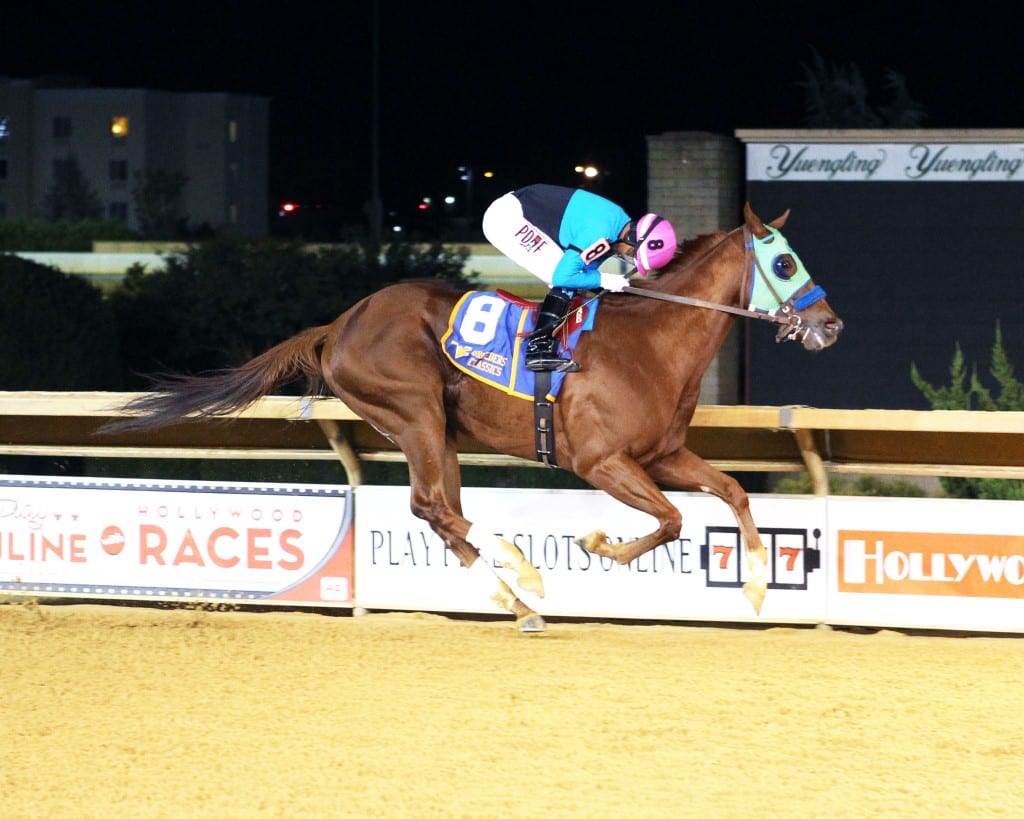 Runco's bumper crop includes four in the $70,000 West Virginia Department of Tourism Stakes for state-bred three-year-old fillies which is the second race on the card. Of the quartet, Star of Night (Arnaldo Bocachica) is the 3-5 morning line favorite following her victory in the $50,000 Sylvia Bishop Stakes for three-year-old fillies three weeks ago. His other three entrants, Angle of Attack (Antonio Lopez, 15-1), Power Forward (Keimar Trotman, 12-1) and Navy Sword (Gerald Almodovar, 8-1) will all look to play spoiler roles.
Runco will also send out the favorite in the West Virginia Lottery Breeders Classic, which is the race for three-year-old boys. Interestingly, though, Runco's charge is another filly, Stowe Angel (Bocachica), who's the 9-5 morning line choice and will be tackling the boys for a second straight outing at seven furlongs. Once again the lone filly in an open stake, Stowe Angel has won three straight and four of five overall, capped by a recent score in the $50,000 Robert Leavitt Memorial for three-year-olds here three weeks ago for owner David Raim.
"Both of those fillies are doing really good," Runco said of Star of Night and Stowe Angel. "I wanted to keep them apart for another race. Stowe Angel beat the boys last month in the Leavitt, so I figured she could go right back in there with them again. Star of Night is really coming into the race well. It was probably a little too soon to try either one against older fillies [in the Cavada]. Besides, there's not enough difference in the purse to really try a three-year-old filly against older right now."
Speaking of the Cavada, Runco will also saddle a pair of fillies for that $100,000 affair for fillies and mares traveling seven furlongs, though both will be looking to play spoiler roles. See Ya Manana (Bocachica, 4-1), second in last year's edition of the Cavada, was most recently second in the $50,000 Sadie Hawkins Stakes behind 3-5 morning line choice Bridging the Gap (Rashawn Latchman) for trainer John McKee. Grace Elizabeth (Almodovar, 12-1) pressed the issue in the Sadie Hawkins before fading to fourth and will look to atone in this spot.
"They both came out of that last race good and they're both doing good for the Cavada," Runco said. "Obviously, John's horse [Bridging the Gap] is the one to beat. We tried her last time and she was just better than mine that night. But they both deserve another chance to go in there. See Ya Manana ran well and she was second in the Cavada last year. I think she'll run a good race again this weekend."
One race later in the featured $150,000 Classic at one-mile and one-eighth for three-year-olds and up, another pair of Runco trainees will look to topple an odds-on favorite. North Atlantic (Almodovar, 9-2) and Opera Nite (Bocachica, 10-1) will both seek to upend the Tim Grams-trained Runnin'toluvya (Christian Hiraldo, 3-5) who captured the $50,000 Frank Gall Memorial last out and is seeking his second 'Classic' score in the last three years.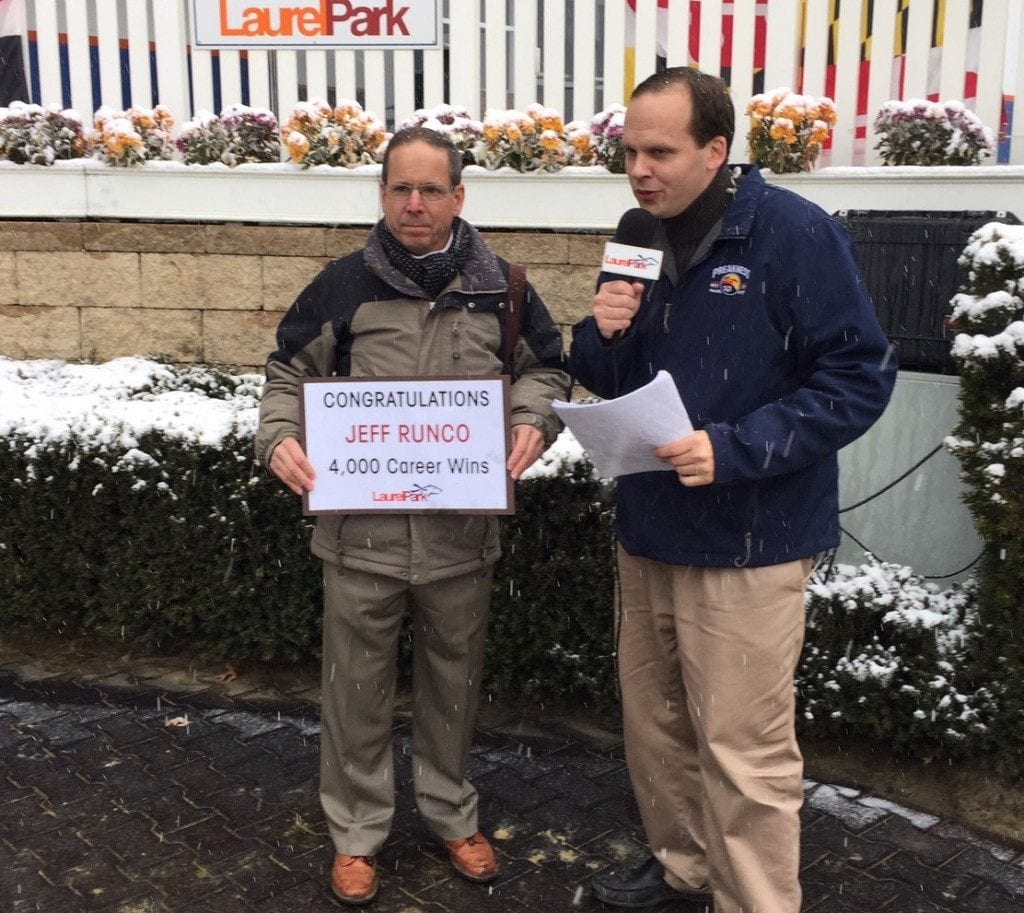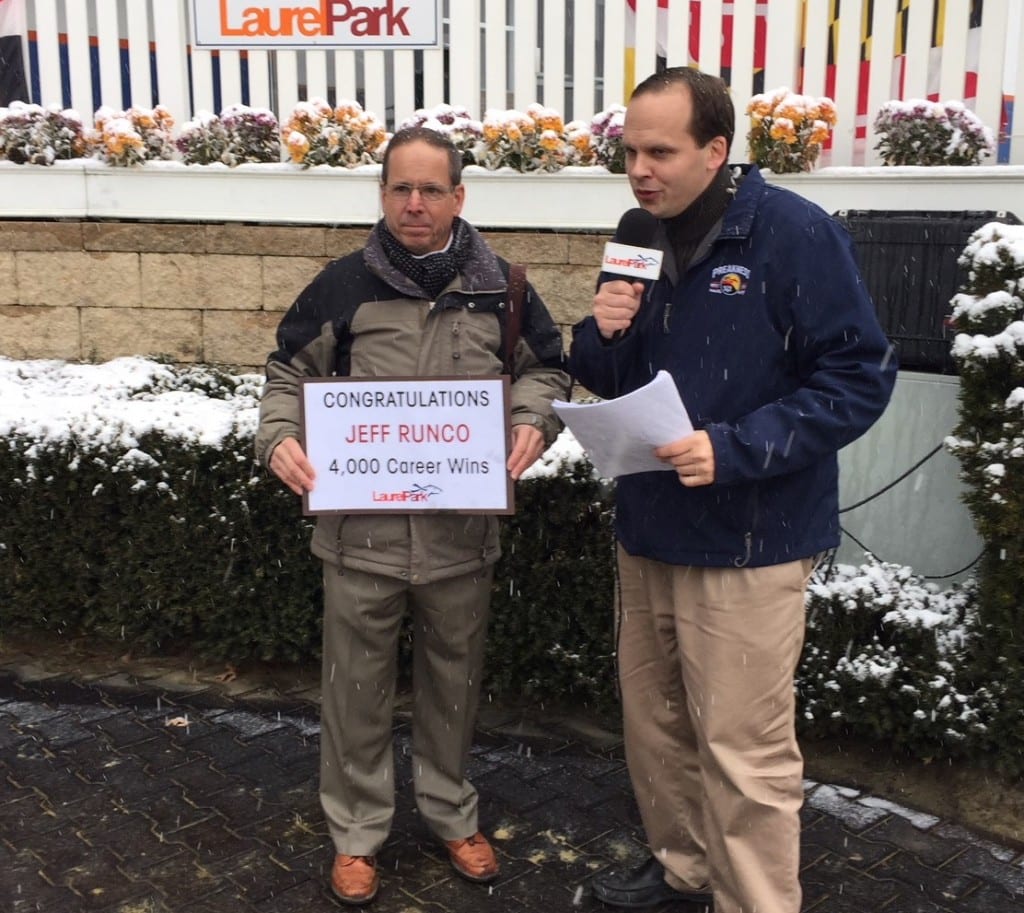 North Atlantic, a seven-year-old Ghostzapper gelding who was second in the Gall last out, will make his fourth appearance in the Classic, having been second twice and third once in three previous tries. Opera Nite was second in the race last year when Runnin'toluvya reared up in the gate, suffered a left stifle cut, and faded to be last in the field of 10.
"They're both doing good," Runco said of his two older runners. "Tim's horse is going to be tough. He's definitely the one to beat. But I was very pleased with North Atlantic in his last start. He's coming into it well. Opera Nite is doing good. He hasn't been as good as last year, but he's coming into it pretty good. They both deserve to be in there. But Tim's horse is the one to beat."
Runco also has a pair in the $70,000 Onion Juice for thee-year-olds and up going seven furlongs, including odds-on choice Penguin Power, who is 3-5 on the morning line and will have Bocachica in the irons.. Penguin Power is the defending champ in the event, Third last out in the Gall behind Runnin'toluvya and North Atlantic after being involved in a hot early pace, Penguin Power won the Onion Juice last fall en route to being named champion West Virginia-bred sprinter and he boasts 12 wins in 16 career outings overall. Runco will also send out K Town Brass (8-1), hero of last year's Robert Leavitt Memorial, in this seven-furlong affair.
"I thought he came out of his last race pretty good," Runco said of Penguin Power. "He got pressed a little bit early in the Gall and they went pretty quick. But he always does better when he can control the pace. My other one [K Town Brass] has been second both starts this year. He's coming into it okay. I'm hoping he can work out a decent trip."
Runco also has a triumvirate of runners in the pair of two-year-old stakes races being held consecutively on the card, He will send out two juveniles seeking to redeem themselves in their two-turn debuts. Pilot in Command (Bocachica) was the beaten favorite in the $50,000 Henry Mercer Memorial, but he could atone for that setback in the $70,000 Vincent Moscarelli Memorial against Mercer hero Hopping Henry, who's 6-5 on the morning line. That Kenney Kid (Bocachica) was fourth as the choice in the Rachel's Turn and is the tepid 3-1 favorite as she looks to make amends in the Triple Crown Nutrition Stakes.         
"I thought they were both a little unlucky in the prep races," Runco said. "Pilot in Command was in a little tight down the backside and just never got comfortable. He finished up okay. I think he's the type of horse that could get a mile right now, so I don't think the two turns will be a factor. That Kenney Kid had a bit of an awkward break and she just never really got going. But she'll be better going two turns."
LATEST NEWS