NONNA MADELINE WINS LADY'S SECRET THRILLER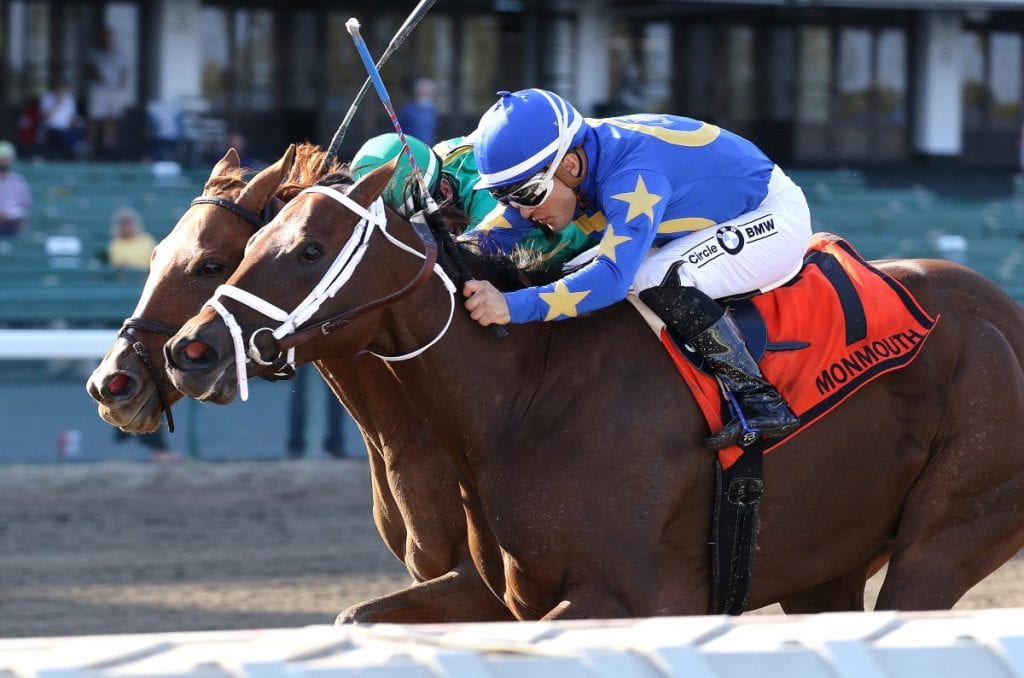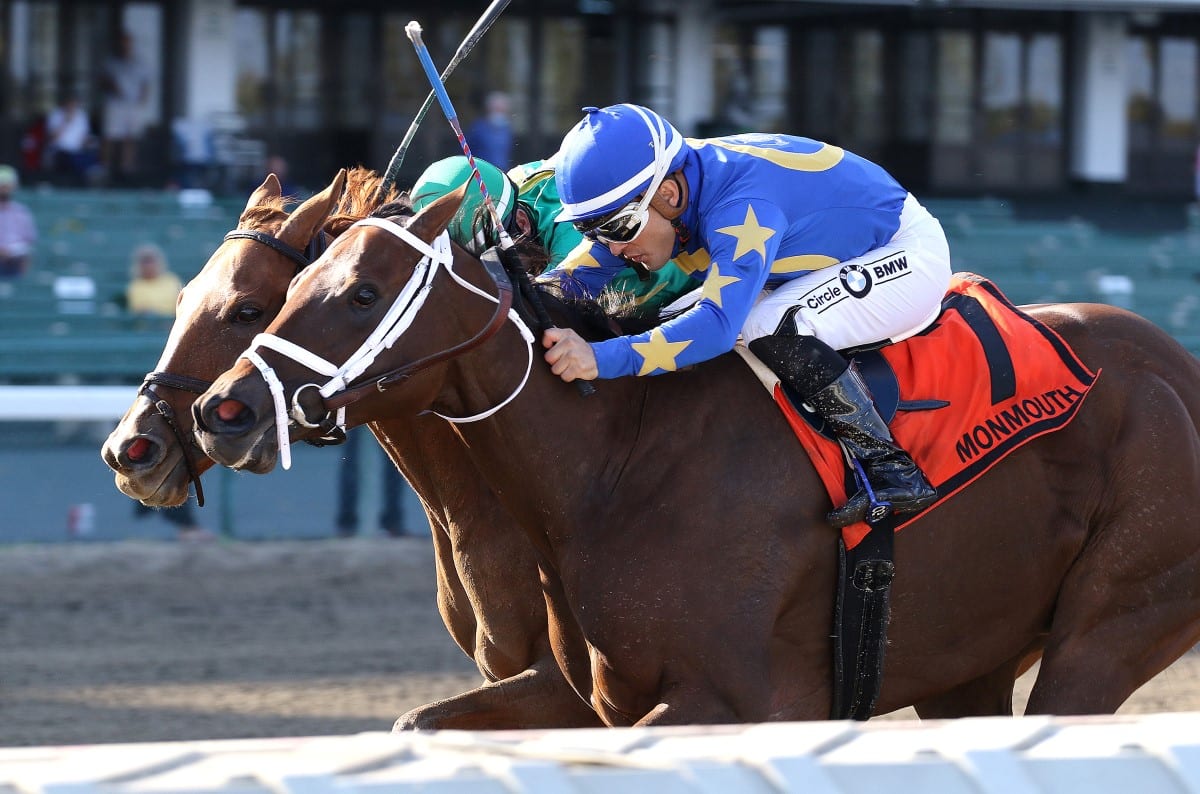 Press Release

October 7, 2020
The key to getting Nonna Madeline back on track while quickly turning the tables on Royal Flag turned out to be a simple solution: Keep her close to the pace.
Despite slow early fractions, jockey Nik Juarez did exactly with the Todd Pletcher-trainee and then had just enough in reserve to hold off Royal Flag following a prolonged stretch for a nose victory in Wednesday's $100,000 Lady's Secret Stakes at Monmouth Park.
When the two last met in the Grade 3 Shuvee at Saratoga on Aug. 30 – the most recent race for both – Royal Flag was second and Nonna Madeline was eighth.
"I think she likes being involved early like she was today," said Pletcher assistant Byron Hughes. "Last race she wasn't as involved early and it hurt her in the end.
"I thought she was close enough (today), even with the slow pace, to take on the leader when Nik asked her to do that. Our thought was to draw a line through the Shuvee, keep her sharp and keep her closer to the pace and it worked out today."
Nonna Madeline, the 7-5 favorite in the field of five fillies and mares, tracked early pace setter Gotham Gala through leisurely fractions of :49.22 to the half mile and 1:13.57 for six furlongs, at which point she was making her move to take the lead. The mile was reached in 1:37.91.
The Chad Brown-trained Royal Flag went with her, with the two separating themselves from the rest of the field for most of the stretch.
The final time was 1:44.09.
"I wasn't worried that they were going slow up front. I had her in a perfect spot for that type of pace," said Juarez. "She was right off the lead and I know what kind of filly she is so I was confident the entire way. She's just such a nice filly.
"When the other horse came up beside her she just pinned her ears back and kept fighting. When you have horses that are competitive that way the biggest thing going down the stretch in a duel like that is to stay out of their way and let their talent take over."
Owned by Teresa Viola Racing and St. Elias, Nonna Madeline returned $4.80 to win, posting her fourth victory in 12 career starts. She started her career with a victory in a Maiden Special Weight race at Monmouth on June 23, 2018 but had not been back to the track since.
The daughter of Candy Ride had been on a bit of a form spree before the clunker in the Shuvee, with Juarez saying he was confident she would bounce back from the worst showing of her career.
Another Broad rallied for third, 3¼ lengths behind Royal Flag.
LATEST NEWS