CHARLES TOWN JOCKS SHARE WEALTH ON CLASSIC NIGHT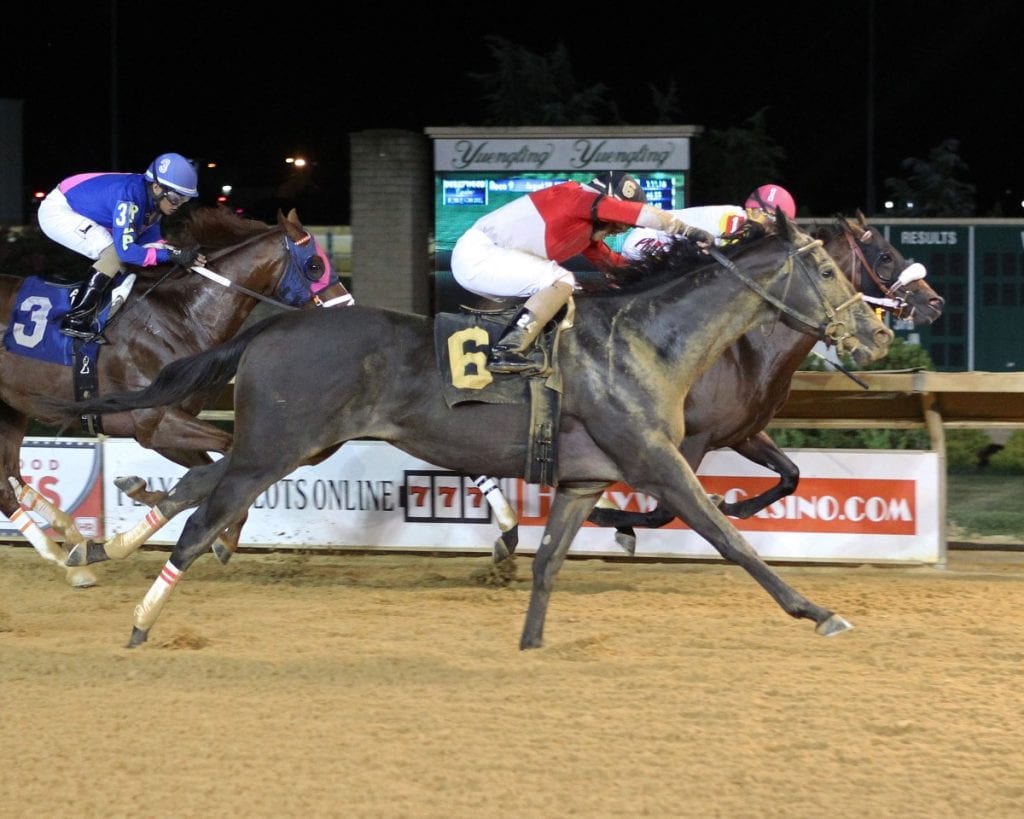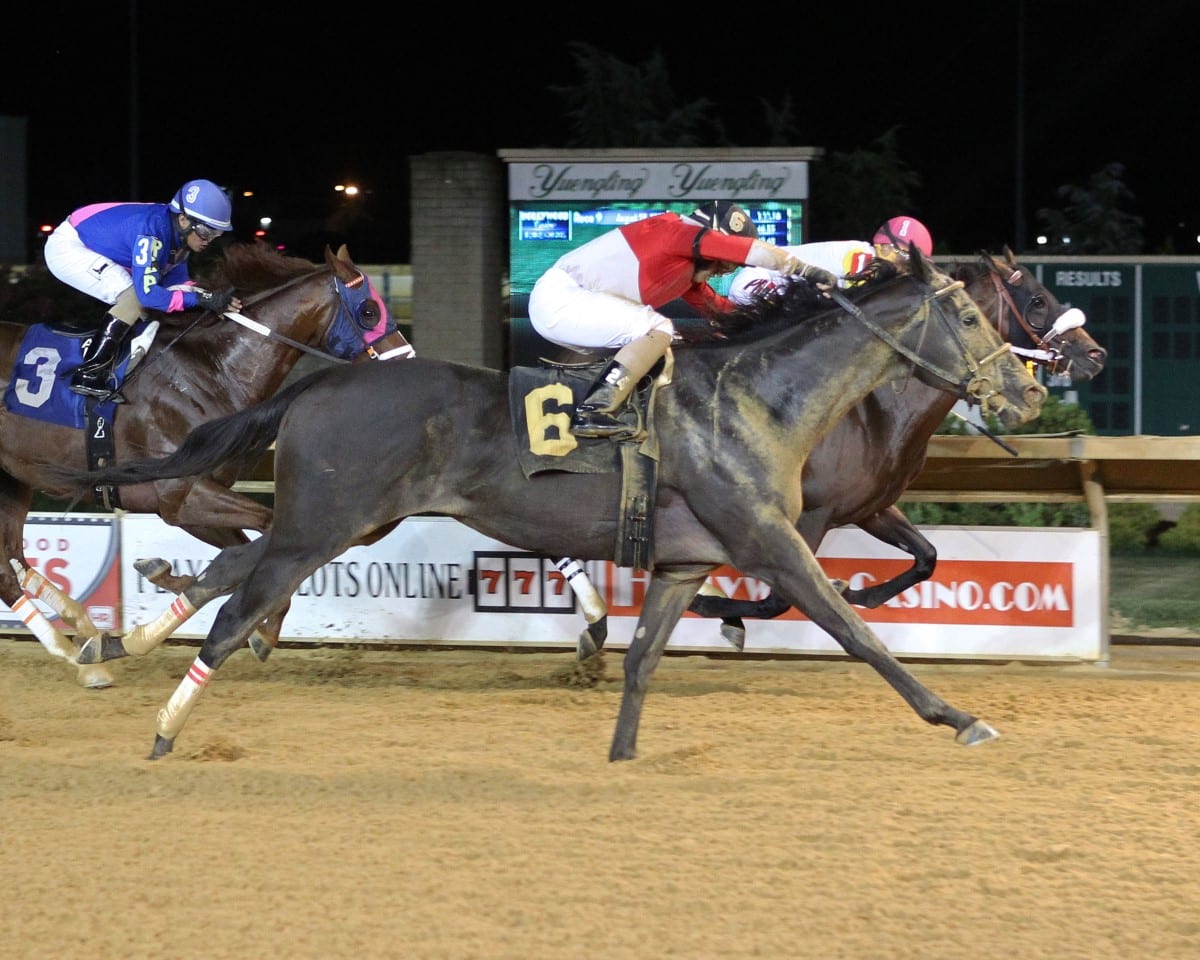 The most thrilling of all might well have come in the $100,000 Russell Road for older runners, when Bourbon Calling and veteran rider J. D. Acosta ran down Wind of Change on the wire to win by a head.
"I wasn't sure I got there. I knew it was close," Acosta said. "When I looked over at [Wind of Change] I couldn't tell if I got him."
He did – barely.
The win snapped a four-race streak of fifth- or sixth-place finishes for the Ian Wilkes-trained Bourbon Calling, and it was the first stakes win for the Dialed In gelding.
Wind of Change, with Carlos Delgado in the irons, led throughout but was just unable to hold off the late charge of Bourbon Calling. Wind of Change was 12-1 at post time, while Bourbon Calling was 7-1.
While Wind of Change was winging it up front, Bourbon Calling dawdled in fifth in the early going, well back from the leader.
"My horse felt good down the backside, and I moved him near the quarter pole," Acosta said. "I was looking for one of the Asmussen horses to come with me, but I didn't see any of them. I looked up and saw [Wind of Change] with a big lead and then started getting after my horse.
Bourbon Calling wasn't the only undercard runner to get up late for the victory. In fact, both Queen Nekia, in the $150,000 Dance to Bristol for older fillies and mares, and Relentless Dancer, in the Robert Hilton Memorial, had to reel in rivals in the late stages of their races for the win.
Queen Nekia, with Christian Hiraldo in the irons, rallied from last to take the Dance to Bristol, overhauling Acosta and Lady T N T, last year's Charles Town Oaks winner, in the final sixteenth.
"When I angled off the fence, I knew I had it," Hiraldo said. "She was really good. She's a nice filly."
Trained by Saffie Joseph, Jr., Queen Nekia was a $25,000 claim last December and had kept good company since, without notable success. Her best effort prior to tonight had been a near-miss third in the Grade 3 Royal Delta Stakes at Gulfstream Park in February.
In the Dance to Bristol, Queen Nekia was last after the opening quarter-mile with Lady T N T throwing down the early fractions. She moved up to mid-pack after a half-mile before rallying to the win.
"I knew I had plenty of horse the whole way. I was just waiting for racing room," said Hiraldo. "Down the backside I didn't have room and I didn't want to move too early. Turning for home, I was just waiting for something to open up."
The Robert Hilton Memorial, for three-year-olds, looked pretty similar. Relentless Dancer, with Sunday Diaz, Jr. in the irons, wore down 40-1 outsider Pitching Ari to score by a half-length.
It was the second career stakes win for Diaz, a five-pound apprentice, and it marked the richest victory of his young career.
The only jockey to double up in the evening stakes was Arnaldo Bocachica, who took the two West Virginia-bred races with sophomore fillies trained by Jeff Runco.
Runco sent out Stowe Angel against the boys in the Robert G. Leavitt Stakes and then closed the card with Star of Night winning the Sylvia Bishop Memorial Stakes. Star of Night, off at 1-5, was the easiest kind of winner in the Bishop.
Runco had decided – reluctantly – to keep his two star fillies apart.x
"I really don't like running the fillies against the boys, but she drew well and she got five pounds from them and it looks like speed is going to be good tonight," Runco said after Stowe Angel's front-running victory. "Once she broke like she did I knew the other riders weren't going to come and press her," Bocachica said. "I had so much horse under me the whole time. When I set her down turning for home, she just kicked away. She's a really nice filly."
LATEST NEWS