PREAKNESS: Steve ASMUSSEN TO SADDLE THREE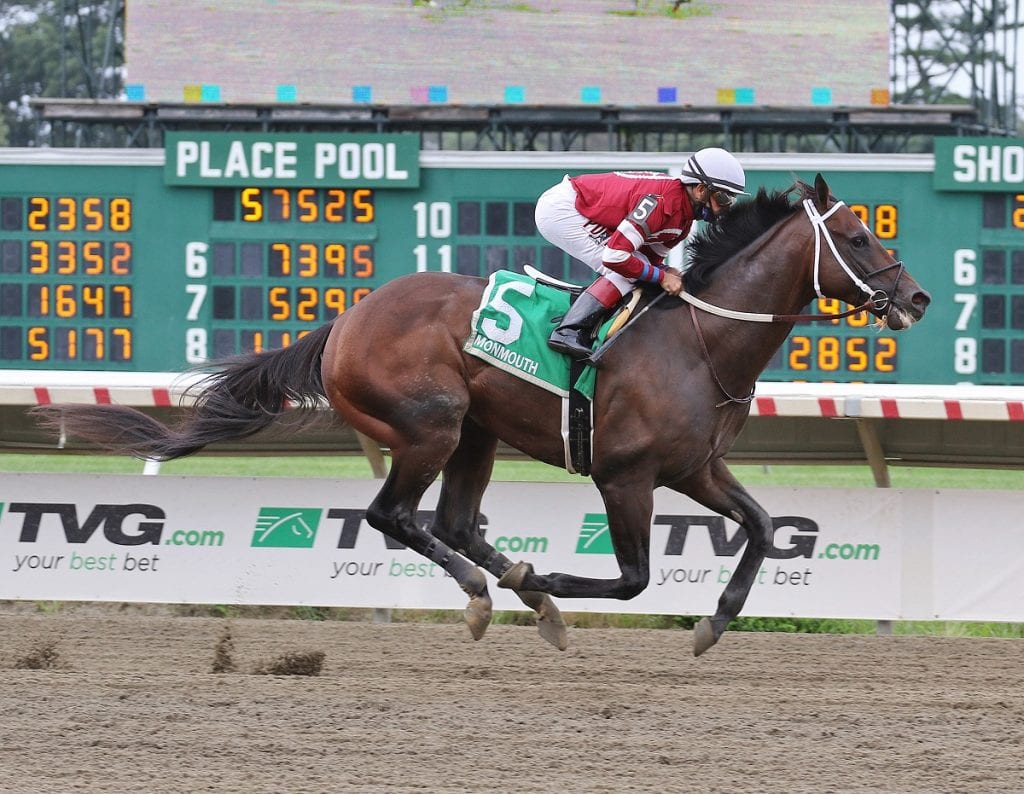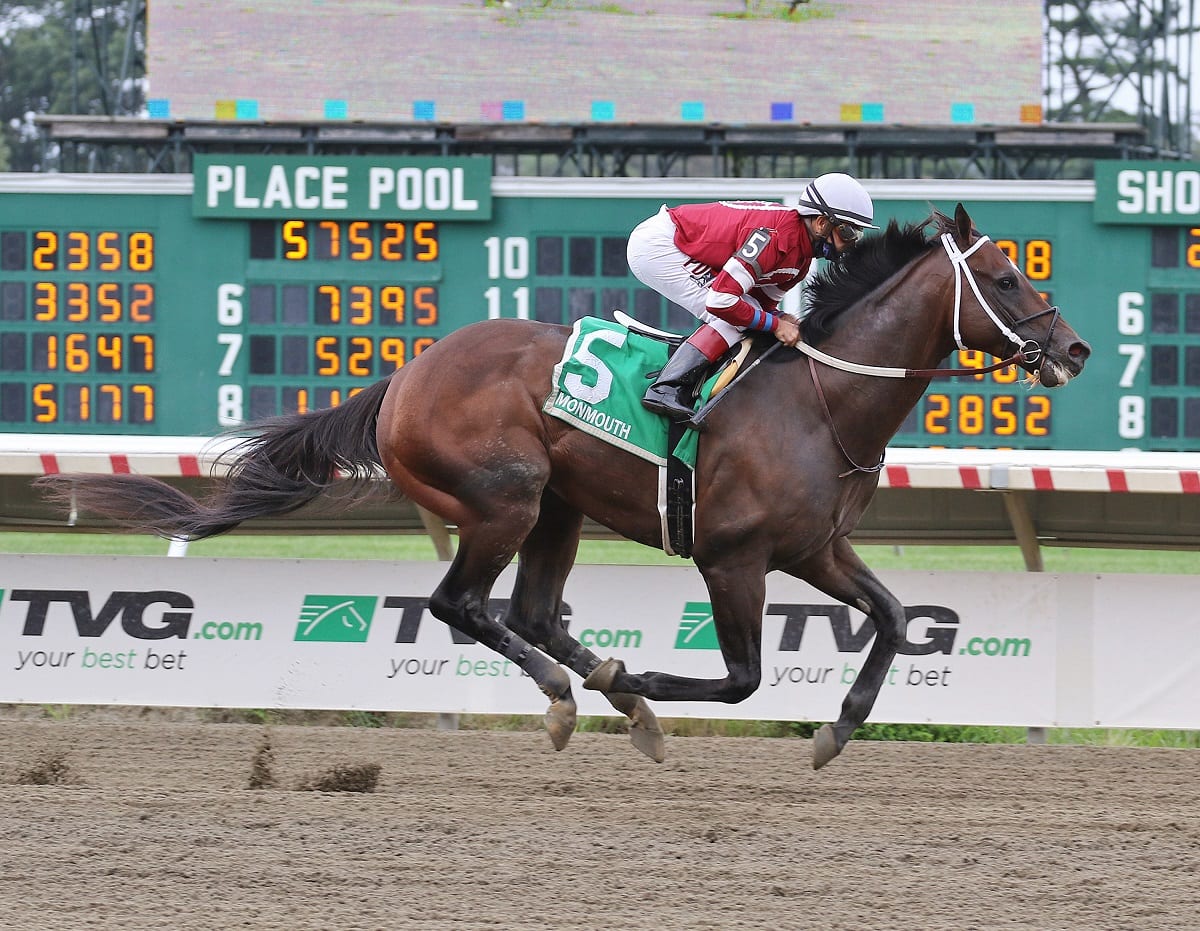 Press Release

September 26, 2020
Steve Asmussen last week became only the second trainer to win 9,000 races, the landmark win coming on Troy Ounce in the second race at Oklahoma City's Remington Park. That left him 446 victories — since whittled to 437 heading into Friday's racing — shy of becoming the sport's all-time winningest trainer, with the late Dale Baird accruing 9,445 in a career spanning 1961-2007.
Only 15 of Asmussen's wins have come at Pimlico Race Course, but they've accounted for 11 graded stakes and more than $3.3 million in purses, including Preakness (G1) victories in 2007 with two-time Horse of the Year Curlin and two years later with the filly and 2009 Horse of the Year Rachel Alexandra. Asmussen's Pimlico wins have come out of 57 starters after going 0 for 10 from 1998 through 2006.
Now Asmussen will try to win the Preakness for the third time with a trio of horses: George Hall and SportBLX Thoroughbreds' Max Player, Winchell Thoroughbreds' Pneumatic and Calumet Farm's Excession.
Asmussen also plans to run Winchell Thoroughbreds' Tenfold in the Pimlico Special (G3), a race he won last year after finishing a close third in the 2018 Preakness to eventual Triple Crown winner Justify. Asmussen has nominated horses to other stakes at Pimlico and expects to again be a presence at Old Hilltop. 

"We think we will have a lot of live action for the weekend, and I expect a couple of winners to add to the total," said Asmussen, the 2017 and 2018 winner of Pimlico's $50,000 bonus to the trainer whose horses earn the most points racing in the Preakness festival's stakes. "At this stage, we're just blessed with some extremely talented horses and it is an important event for us. Preakness weekend has always been a big deal to us, and we've been fortunate to have fastest-enough horses to run in the races they offer."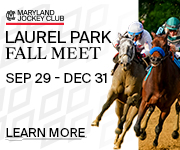 Max Player officially entered the Preakness picture on Wednesday, two days after a sparkling workout of 1:00 1/5 at Churchill Downs, the fastest of 21 works that day at the distance. While Asmussen is well-known for putting a significant work into his horses 12 days before a race, he is not a trainer who drills his horses or goes in expecting an extremely fast work. So when his horses do that, handicappers have learned to pay extra attention.
"He's an extremely impressive horse and I think he's doing really well," Asmussen said. "His work Monday was excellent. His gallop-out was huge. He came out of it in very good shape, went back to the track with a whole lot of energy. Very exciting horse at the right time.
Hall sent Max Player to Steve Asmussen a couple of weeks before the Kentucky Derby (G1), in which he closed from well back to be fifth. The colt had previously been trained by New York-based Linda Rice, including winning Aqueduct's Withers (G3) and finishing third in the Belmont (G1) and Travers Stakes (G1), both won by Derby runner-up Tiz the Law.
"We've secured Paco Lopez to ride him," Asmussen said. "We're hoping he's able to stay a little closer, not give himself a margin that is impossible to overcome with the Preakness being a little shorter than the Derby. But he is doing really well. He's a very clean-legged, good-moving horse with a great attitude."
Excession hasn't raced since he was second by a fast-closing three-quarters of a length at 82-1 odds in Oaklawn Park's Rebel Stakes (G2). That March 14 race was won by Nadal, who before being injured was one of the top choices for the Kentucky Derby.
A son of Belmont Stakes winner Union Rags, Excession will be ridden by Sheldon Russell, won of Maryland's leading riders.
"He needed some time after the Rebel," Asmussen said of Excession. "He's been working well recently. His race against Nadal was very impressive. Just a weird year that has allowed him to take a break and come back" and still make a Triple Crown race.
Pneumatic won Monmouth Park's TVG.com Pegasus Stakes in his last start to run his record to 3-for-5, with a fourth in the Belmont Stakes. Asmussen also is shooting for a third victory in the $250,000 Pimlico Special (G3), including a repeat with Tenfold. That son of Curlin loves Pimlico, having finished a close third in the foggy running of the 2018 Preakness Stakes won by Triple Crown hero Justify. 
Like Pneumatic, Tenfold is owned by Asmussen's long-time client Winchell Thoroughbreds.
Joe Bravo, who was aboard for the Pegasus, will be back on Pneumatic for the Preakness, Asmussen said. "We feel great about how he's doing, knowing that this is by far the toughest race he's ever been in.
"I believe it's quite obvious there are some extremely talented 3-year-olds left that are doing very well. It ought to be a great race. Pneumatic, coming off his lifetime best, deserves the opportunity."
Tenfold has ground out $1.1 million the hard way, winning last year's Pimlico Special and Saratoga's Jim Dandy (G2) in 2018 while earning many more checks by finishing second, third and fourth in 19 career races. When he returns to Pimlico, Tenfold will be attempting to win for the first time since the 2019 Special 10 races ago.
"Solid horse. Right now it's not easy to find lucrative purses for horses that need to run as far as he does," Asmussen said. "The Pimlico Special was probably equal to his Jim Dandy victory. He's a Grade 2 winner of a million dollars. He's a pretty damn good horse."
In his last two starts, Tenfold shipped to California for a third in Santa Anita's Hollywood Gold Cup (G1) then fourth in the Charles Town Classic (G2). "He's huge," Asmussen said at Churchill Downs. "I don't think the tight turns of the Charles Town Classic suited him. But this year's calendar has made finding a suitable spot for most horses difficult."
Pneumatic and Tenfold will ship in from Saratoga, where their training is being overseen by Asmussen chief assistant Scott Blasi.
Asmussen currently is the meet-leading trainer at Churchill Downs (where he became the all-time win leader in June), Lone Star Park, Remington Park and Louisiana Downs. The record-breaking and goal-oriented horseman isn't shy about acknowledging he wants to be racing's all-time win leader.
"I read it or I heard it somewhere that if they don't want it to be important, then why do they keep count?" he said with a laugh. "Right now, after reaching a goal as significant as 9,000 wins, you feel a great amount of gratitude for the opportunities that we've been given and the effort that all the help has put into it to get it done."
At his current strike rate, Asmussen figures to be the sport's all-time win leader within 1 1/2 years. Then what?
"The open-ended, unanswered question of what's next, then every victory you lift your arms and say, 'new world record,'" he said cheerfully. "Every one you win, if you get fortunate enough to get to it, and afterward, you're the only one who ever did it."
LATEST TRIPLE CROWN NEWS