SLEEPY EYES TODD AWAKENS TO CT CLASSIC WIN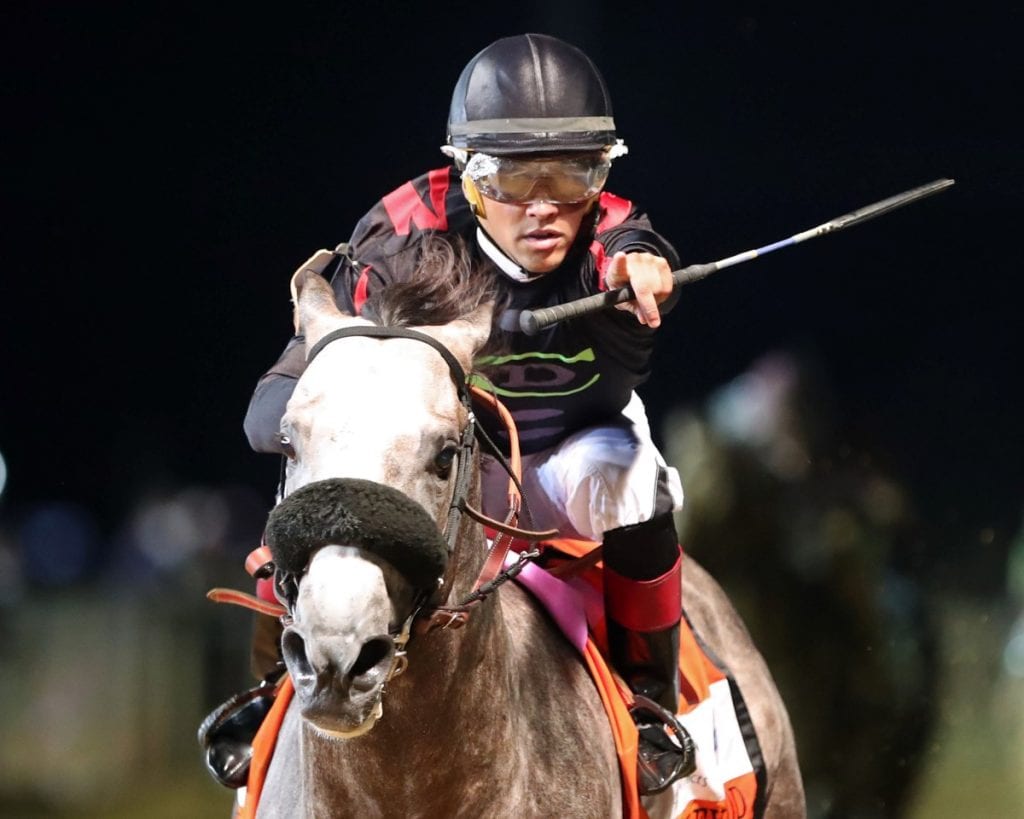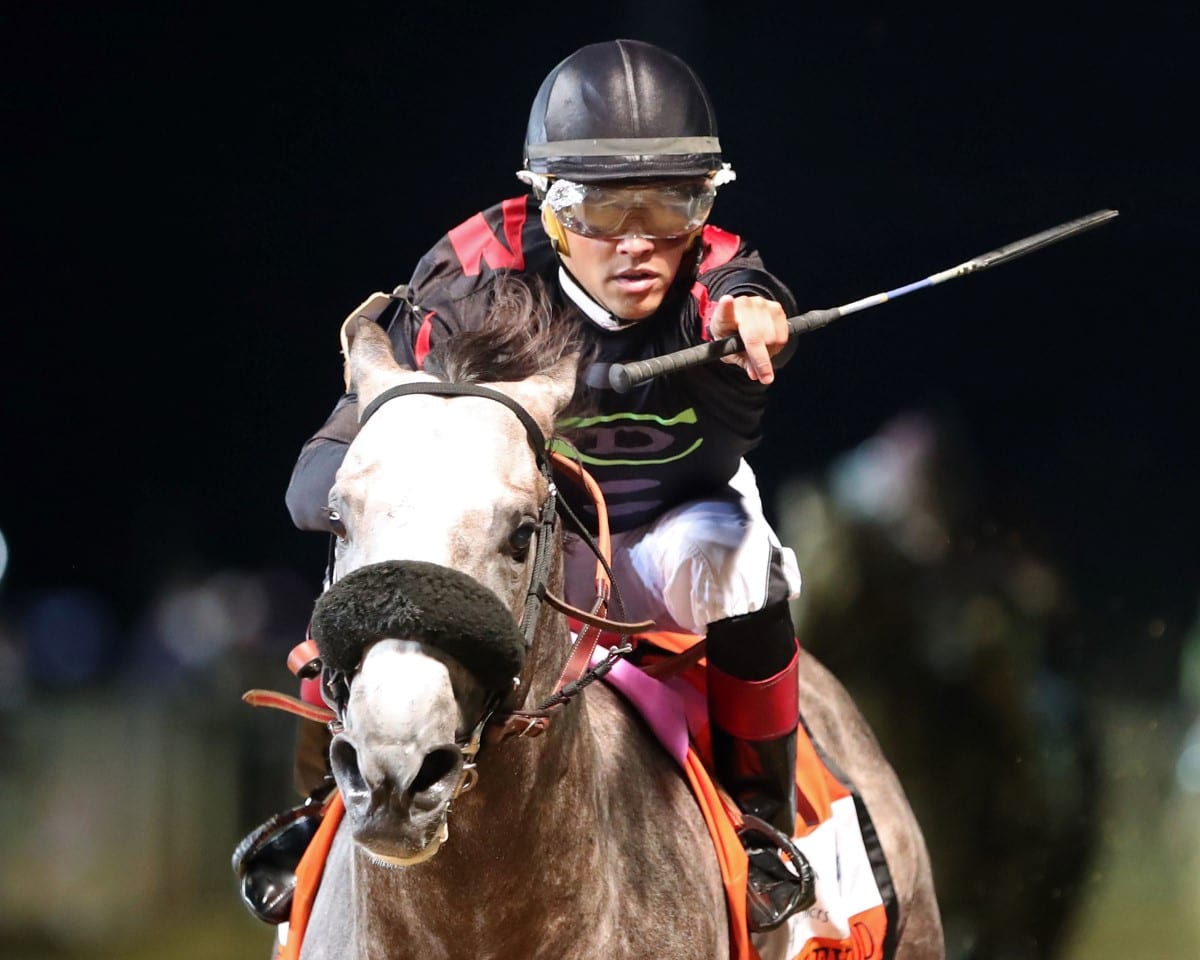 Ted Black

August 28, 2020
Heading into the latest edition of the Grade 2, $600,000 Charles Town Classic on Friday night, there were really no genuine standouts among the full field of 10 runners that loaded into the gate.
True, the race did include defending champion Runnin'toluvya and the well-traveled War Story, who had been second once and third twice in his three previous attempts in the track's signature event. But you could make a case for most of the runners, and the favorite, Mr. Money, was a lukewarm 2.80-1.
But soon after the gates opened in the Classic, when the speedy Sleepy Eyes Todd (Carlos Delgado) gained command from between horses with Multiplier (Arnaldo Bocachica) on his flank early, there was little doubt as to which horse would garner most of the attention late. Sleepy Eyes Todd, bet down from his 10-1 morning line down to the 2.80-1 second choice, delivered a dominant performance en route to an 7 1/2-length score while stopping the timer in 1:50.82 for the nine-furlong affair.
The margin of victory was the largest in Charles Town Classic history.
Sleepy Eyes Todd, winner of a minor stake at Fonner Park in Nebraska two starts back for trainer Miguel Angel Silva and owner Thumbs Up Racing LLC (David Cobb and Brenda Cobb), recorded the biggest triumph of his brief career when he romped home as much the best in the Classic on Friday. The four-year-old Paddy O'Prado stallion notched his second win from five starts this year and now owns six wins and over $600,000 banked from 12 career outings.
"This horse has always had a lot of ability," co-owner David Cobb said. "He was just unlucky early in his career. But this race was on our radar as soon as he won that stakes at Fonner Park [on April 29]. Once he showed he could win on that 'bullring,' I knew this track would be perfect for him."
The victory was also memorable for local jockey Carlos Delgado, who recorded the first graded stakes win and biggest victory of his career at his home track aboard Sleepy Eyes Todd in the Classic.
Delgado, like the other local riders, had benefited from Covid-19 quarantine rules here and around the country. The typical nationally known riders such as Javier Castellano, John Velazquez and the Ortiz brothers, were not able to make the journey, and thus the local riders had the chance to shine in the two graded stakes and three open stakes on the card.
"He broke out of there so good," Delgado said. "He was just doing it easily. When we made the far turn and I started to open up a little bit I felt really confident. He was just really going easily. I never really had to get after him. At the top of the stretch I was pretty far in front and I could not hear anybody coming. This was a big night for me and the other local jockeys. We were fortunate to be able to ride such good horses in these stakes all night."
Ahead by just a half-length after three-quarters of a mile in 1:13.59, Sleepy Eyes Todd stretched the advantage to four leaving the furlong grounds and nearly eight at the finish.
Longshot Plus Que Parfait (Reshawn Latchman) rallied to finish second, while defending champion Runnin'toluvya (Antonio Lopez), dismissed at 25-1, got shuffled toward the rear early then rallied on the far turn to gain the show spot in his best performance since winning this event last year for trainer Tim Grams. Runnin'toluvya had won a pair of allowance races in the year since but his attempts in stakes had been suspect at best, but on Friday night he delivered a good showing in his title defense for Grams.
The third-place check pushes Runnin'toluvya past $1 million in career earnings. He is the first Grams trainee to reach that mark.
For the Cobbs, meanwhile, Sleepy Eyes Todd's win may be the start of something. "Everyone here in West Virginia is so nice. We're actually looking to get stalls here," David Cobb said. "But this was a great win for us. We're just going to enjoy it for a while and then figure out where he could go next."
LATEST NEWS