PENGUIN POWER-RUNNIN'TOLUVYA CLASH TOPS CT stakes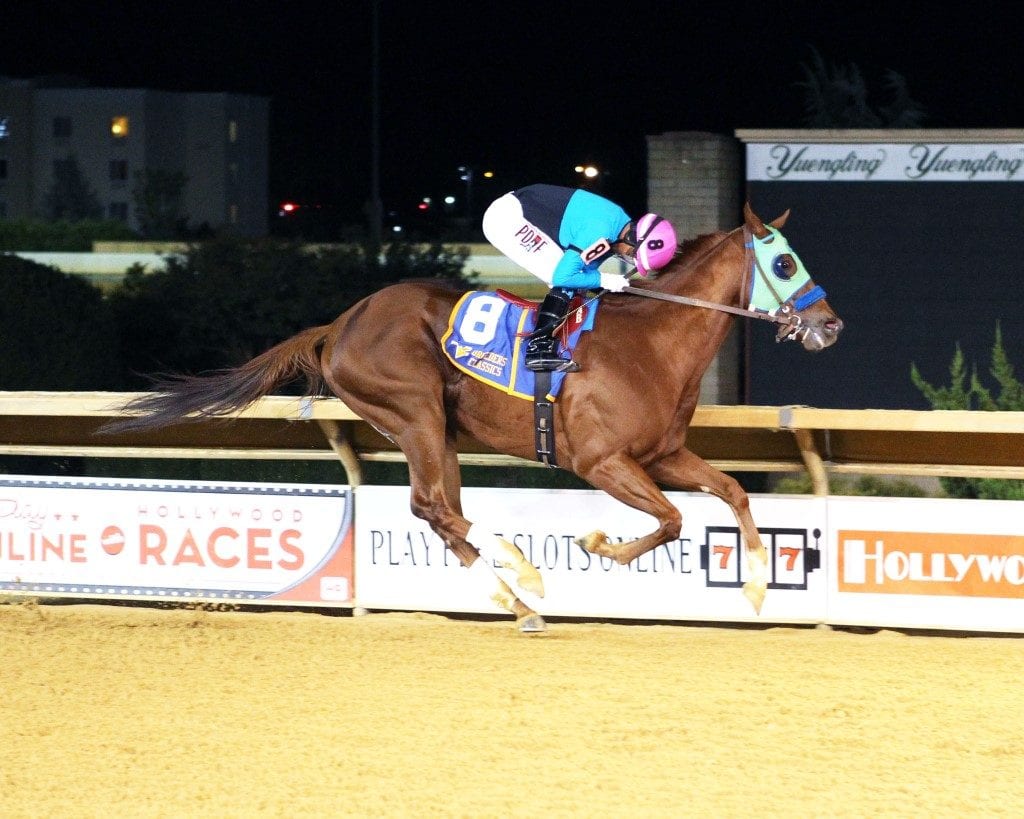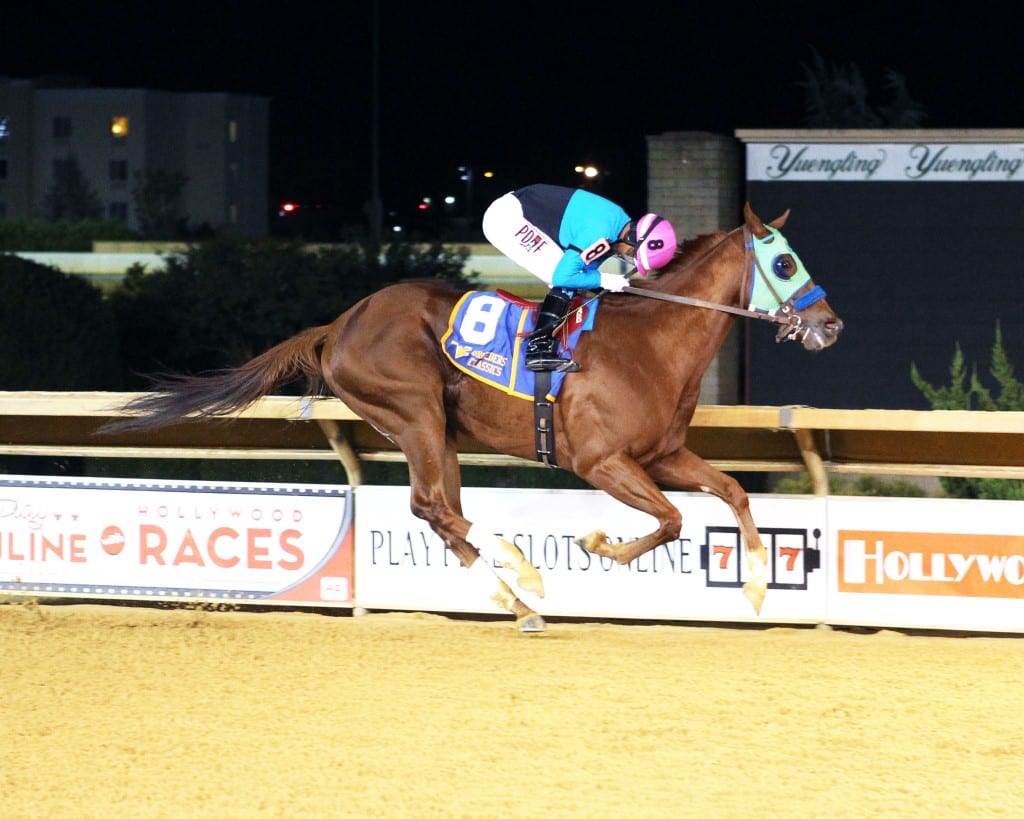 In the Frank Gall Memorial, defending champion Penguin Power will renew his rivalry with Runnin'toluvya in an event that could be a precursor to the West Virginia Breeders Classic. Runnin'toluvya is the 8-5 morning line choice, while Penguin Power is 9-5. The Gall is a seven-furlong, two-turn event, while the Classic is contested at 1 1/8 miles around three turns.
Last fall, Penguin Power won the Onion Juice for trainer Jeff Runco on the WVBC undercard while Runnin'toluvya suffered a memorable disaster in the Classic, rearing up in the gate, injuring his left stifle and then fading to last in the field of 10 as the 1-5 favorite for owner-trainer Tim Grams.
"He's doing really good," Runco said of Penguin Power, who has won twice in three starts this year and 12 times in 15 career outings for owner David Raim. "I know Tim's horse is going to be tough to beat. He ran a good race in the Classic last month. Penguin Power is coming into it really good. We'll see how he comes out of it before we look at the Breeders Classics. I want to take it one race at a time."
Runnin'toluvya had won the West Virginia Breeders Classic in 2018 following a sharp score in the Gall. Six months later he captured the Grade 2, $1 million Charles Town Classic during a 10-race win streak. But the remainder of 2019 campaign was considerably less successful as he failed to win another stake and flopped in his West Virginia Breeders Classic title defense. He prevailed in his 2020 debut then was last in the Confucius Say won by Penguin Power before running third in the Charles Town Classic last month.
"He came out of the Classic great," Grams said of Runnin'toluvya, who eclipsed the $1 million plateau in career earnings with his third-place finish in the Charles Town Classic. "He's doing really good. I think drawing the outside is going to help him. He got pinned down inside in the Confucius Say, but he should have a better trip in this race. There's no doubt I'm going in the Classic after this. I think his game is definitely three turns."
Runco will also saddle two fillies in the Sadie Hawkins, a race that lost perhaps some of its luster when defending champion Anna's Bandit and Parisian Diva both bypassed the event. The 6-5 morning line favorite in the Sadie Hawkins is Bridging the Gap, a four-year-old daughter of Fiber Sonde owned and trained by John McKee, who will likely watch the card from home. Runco will send out See Ya Manana (2-1) and Grace Elizabeth (5-1) in the Sadie Hawkins, and both could figure prominently in the outcome.
"Last year she got really sick and the vets wanted to put her down," McKee said of the favorite. "But I wouldn't let them. She recovered from the EPM. She came back really good. She's been doing great this year. She just was unlucky that one start. But she's coming into it good."
EPM, equine protozoal myeloencephalitis, is an infection that can have debilitating effects on horses, including lack of coordination, lameness, hind-end weakness and other problems. Some horses never recover well enough to race again.
But Bridging the Gap has bounced back to win four of seven starts in 2020, earning over $80,000. The four-year-old will be hunting her first stakes win.
McKee and Runco will also have the chance to post stakes tallies in the two-year-old events. Trainer Javier Contreras will also saddle a pair in the Mercer, both of which garnered their diplomas in local maiden special weight events. Grams will send out Moonlit Kitten, the full-sister to Moonlit Song, for her career debut in the Rachel's Turn.
Runco will saddle the morning line favorite in both juvenile stakes. That Kenney Kid, a handy winner last out after running second  in her debut outing, is the 6-5 choice in the Rachel's Turn, while Pilot in Command, a sharp maiden winner last out after running third in his career debut, is the 2-1 favorite in the Henry Mercer. That race also includes Hopping Henry, the speedy son of Juba.
McKee will send out a pair of juveniles in each event and all four runners bear watching. Shutupn'kissme (5-2) and Theladyistrue (4-1) drew the two inside slots for the Rachel's Turn, while In the Gospel (20-1) and Youthinkthatsfunny (5-1) will look to play spoiler roles in the Henry Mercer.
Contreras will saddle Uncle Funky (6-1) and Natural Attraction (5-2) in the Mercer, both of which graduated in one-turn maiden special weight events for state-breds.
LATEST NEWS