FOR SUNDAY DIAZ, JR., SUCCESS WORTH THE WEIGHT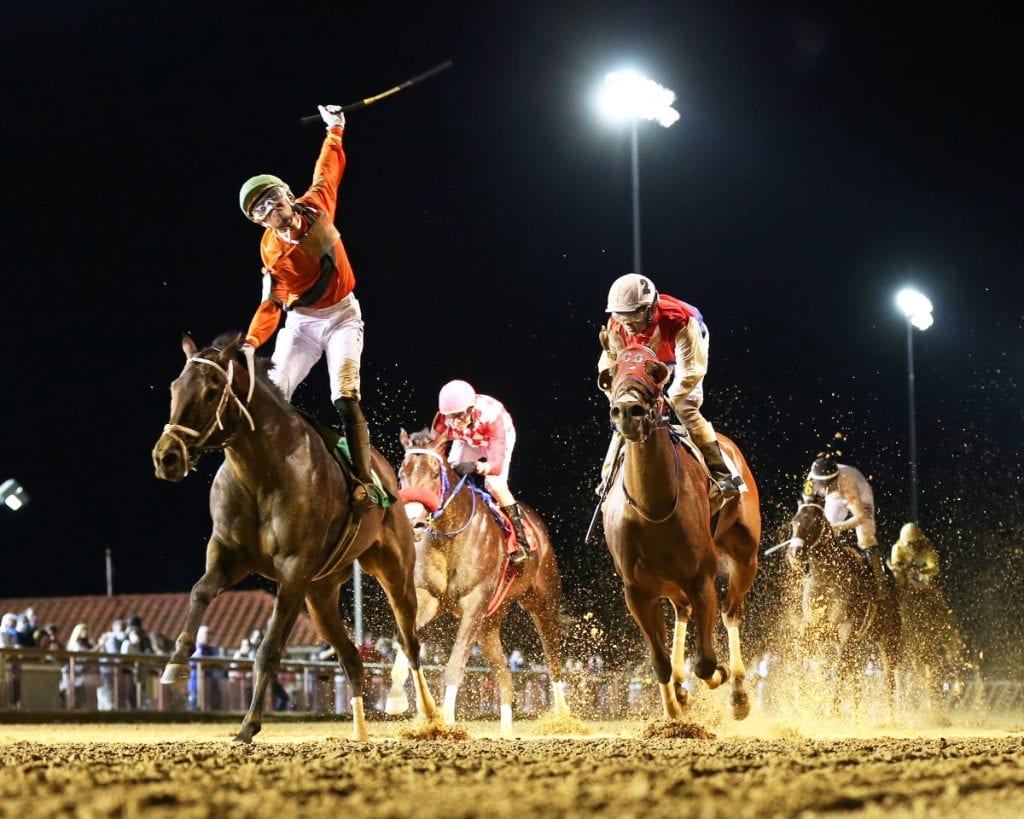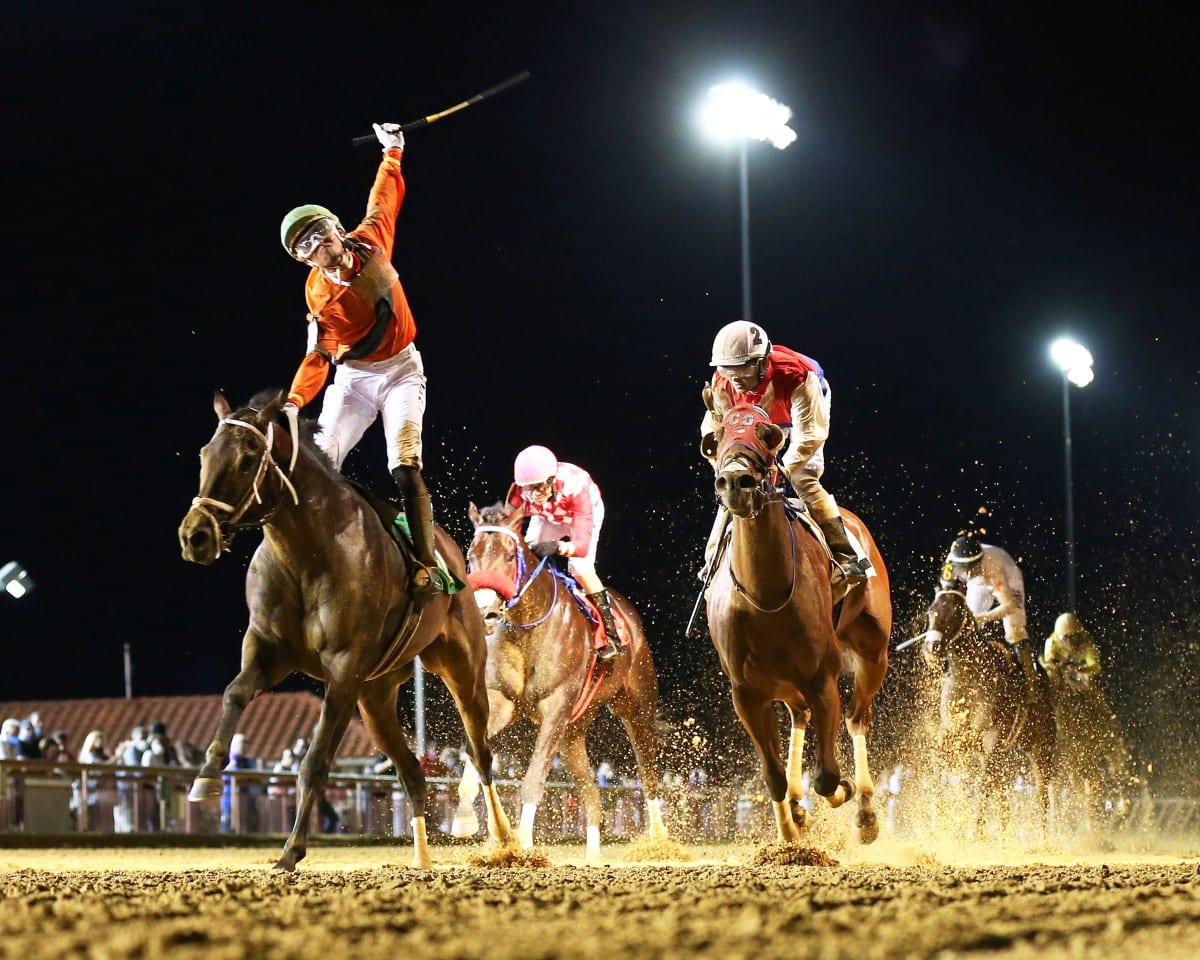 Ted Black

September 11, 2020
From the time he was a young boy, Sunday Diaz, Jr. wanted to follow in the footsteps of his father former Charles Town jockey, Sunday Diaz, and embark on a riding career at the Jefferson County oval.
But as a teenager, Diaz had a problem: he would have to drop a considerable amount of weight in order to earn a single mount.
"I weighed over 180 pounds and I knew I had to lose a lot of weight," Diaz, Jr. said. "I loved pasta, but that was the reason I was so heavy. I had to completely change over to salads. It was really tough at first. I think I cried the first month. But I lost the weight and I have been able to keep it off. I can't eat pasta anymore. But it's been a while so I don't miss it as much."
He also began to exercise more frequently. It was a difficult adjustment at first, but eventually the youthful rider lost nearly 70 pounds and could soon follow in his father's footsteps.
In his final week as an apprentice, Diaz, Jr., 20, guided Relentless Dancer to a determined victory for trainer Mike Maker in the $100,000 Robert HIlton Memorial for three-year-olds August 28 on the undercard of the Grade 2, $600,000 Charles Town Classic. Diaz, Jr. also had a mount in the Classic, but was far less fortunate when Forewarned finished seventh. Sleepy Eyes Todd, with Carlos Delgado up, cruised home eight lengths clear in the Classic
"I was really nervous before the Hilton," Diaz, Jr. said. "Up to that point, that was the biggest race for me. I thought I had a good chance. I just wanted to keep the horse out of trouble. I was a little worried on the far turn, but he really kicked in. I was trying to get him to change leads turning for home. He wouldn't change leads at first but he did in the stretch. I was so excited. I had never been able to win a race like that."
On September 3, on his final night as an apprentice, Diaz, Jr. steered Dubai Was Lit to victory in a claiming race for trainer Javier Contreras. He sports 44 wins and just more than $900,000 banked from 360 mounts this year. All told, during an apprenticeship that spanned 2019-2020, he recorded 64 wins and $1.4 million banked.
Jockeys' agent J.D. Brown had plenty of reason to commend his two Charles Town riders, Delgado and Diaz, Jr. Delgado steered Sleepy Eyes Todd to a handy score in the Classic and Diaz, Jr. won aboard Relentless Dancer. Both riders had been afforded those chances by the coronavirus-induced quarantine which prevented name jockeys such as John Velazquez, Javier Castellano and the Ortiz brothers from making their normal trip to the Jefferson County oval.
"Our guys don't have too many chances to ride in those big races," Brown said. "If they do, they get aboard a 25-1 or 30-1 shot and usually nobody takes an apprentice rider. But they were both ready. Sunday works so hard. Considering where he was a few years ago, just shows how he stays disciplined. He works hard. He had an excellent year as an apprentice. I think he will stay busy as a journeyman."
Diaz had six mounts in his first two nights as a journeyman, and he's named on a dozen more this weekend.
Diaz, Jr. credits trainers Javier Contreras and Ronney Brown with giving him a chance to prove his ability as an apprentice and looked forward to riding for both conditioners as a journeyman. He is already looking ahead to securing mounts for the quartet of $50,000 stakes for West Virginia-breds on September 19 and then the October 10 West Virginia Breeders Classics.
"I know that I still have to work hard every morning," said Diaz, Jr.. whose father booted home 705 winners with earnings of nearly $11 million from 7.316 mounts during his career. "I know I have to maintain weight and keep gaining confidence of the other trainers. I really could not have asked for a better year as an apprentice. But now I know I have plenty of work ahead of me as a journeyman."
LATEST NEWS