CHARLES TOWN JOCKS "BUZZING" WITH BIG OPPORTUNITIES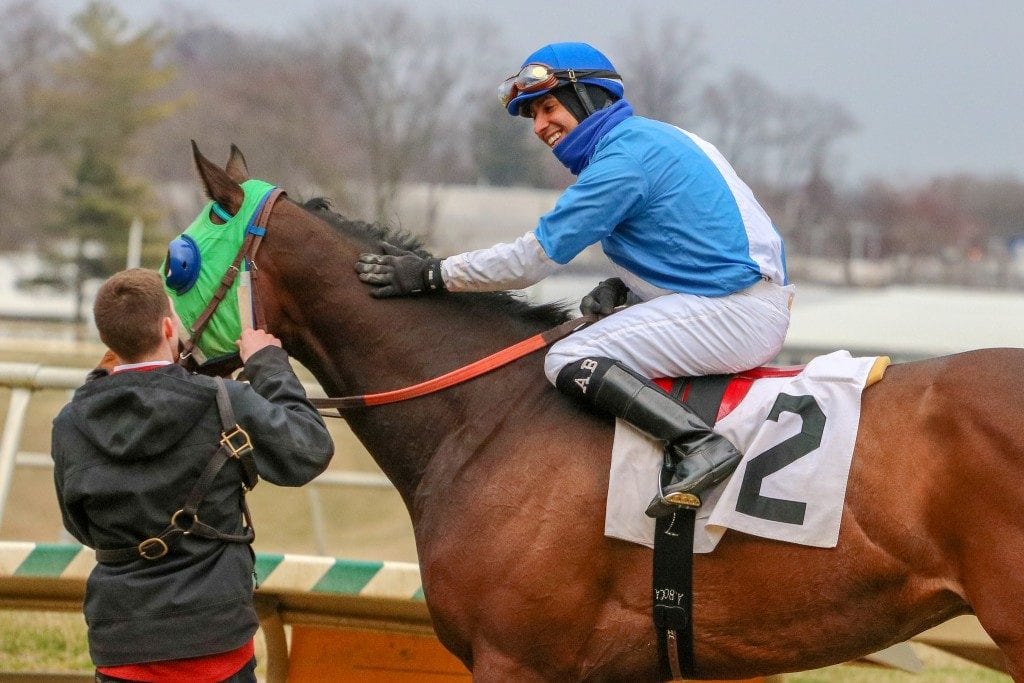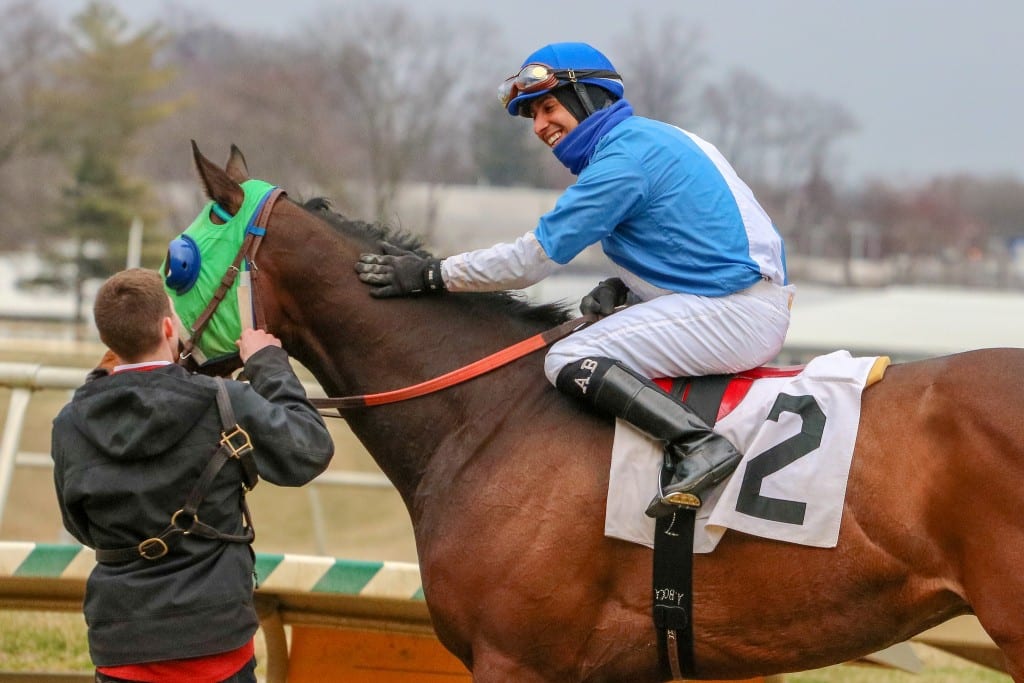 But when the entries were drawn for tonight's editions of both the Classic and the Oaks, held on the same night for the first time, the list of jockeys read like that any normal Friday night. In light of the 14-day quarantine imposed by the COVID-19 pandemic, the same riders accustomed to climbing aboard maiden $5,000 claimers now have opportunity of riding in both the Oaks and the Classic, the 10th and 11th races on the program, respectively.
"The jocks' room was really buzzing with excitement tonight," jockey Arnaldo Bocachica said on Thursday night prior to the opener. "Normally we have a lot of riders come in from out-of-town for these big races. But now there is a big chance for me and the other local jockeys to win some big races and get a graded win and get some recognition for their riding skills. It's been pretty lively around here."
Bocachica, third in the latest Top Midlantic Jockey rankings, is scheduled for mounts in 11 of the 12 races, including both graded stakes and stakes races for his primary local training partner, Jeff Runco. Bocachica will climb aboard Mutiplier (9-2) in the Classic, but Hopeful Growth, his Oaks mount, is scratched.
Bocachica will also ride Lewisfield, 3-1 on the morning line in the Russell Road, Stowe Angel (8-1 in the Leavitt), and Star of Night (8-5 in the Bishop), all for Runco.
"It will be great to ride Lewisfield over his home track," Bocachica said. "It's been a few years since he's run here. But he trains here every day, and he loves this track. Stowe Angel was really good last out. I never asked her for anything. Star of Night is really good. She was unlucky in both losses. But the last time out she was really good. She's ready for stakes. I'm excited to ride Multiplier in the Classic. If you look at his lines, some of his races are only a week apart. Now he comes into this race with a little break, so he should be fresh."
The six-year-old Multiplier, a Grade 3 winner, most recently was fourth in the Grade 2 Stephen Foster at Churchill Downs in late June.
Jockey J.D. Acosta, who guided Lady TNT to a 37-1 shocker in the Grade 3 Charles Town Oaks last fall for trainer Joe Sharp, has the return call on that filly (5-1) in the $150,000 Dance to Bristol Stakes on Friday. He will also have the mount aboard War Story (4-1) in the Classic for trainer Elizabeth Robles and Boerne (5-1) for trainer Juan Avila in the Oaks. War Story, second once and third twice in three previous Classic tries, has been idle since running third in the Grade I Pegasus World Cup Invitational at Gulfstream Park in January.
"The last two weeks leading up to the draw were really hectic," said Steve Paras, Acosta's agent. "You had to look over the list of nominees and study the pp's and try to guess who was coming. [Trainer Steve] Asmussen had 25 horses nominated and we were trying to figure which ones were coming here and which ones had the best chance. We didn't think Wicked Whisper was coming for the Oaks, so I got J.D. the mount on Boerne, and Antonio Lopez ended up getting the mount on Wicked Whisper, and she was a Grade I winner last year."
Although War Story has not run since the Pegasus, Paras was glad to get Acosta the mount after speaking with Robles. War Story had actually made the long trip to Dubai for the World Cup at Meydan; his plane landed on the same day the race was canceled. War Story remained in Dubai for a month amid the quarantine and then returned to the United States and began pointing for the Charles Town Classic.
Agent J.D. Brown, who has the book for journeyman Carlos Delgado and apprentice Sunday Diaz, Jr., is eager to see both of his riders with mounts in lucrative events. Delgado is scheduled to ride Wind of Change (10-1) in the $100,000 Russell Road Stakes and Gifted Heart (10-1) in the Oaks. Diaz, a five-pound apprentice, has mounts aboard Relentless Dancer (3-1) in the $100,000 Robert Hilton Stakes and Forewarned (12-1) in the Classic
"I've tried to instill in both riders what an opportunity this is for them to show how well they can compete in these big stakes races," Brown said. "It's a great chance for all the local jockeys. These guys here don't get many chances to ride for the big outfits like Steve Asmussen and Brad Cox. Usually guys like Castellano and Velasquez and the Ortiz brothers come in here and take those big money races."
Billy Kennedy, who handles Bocachica's book, confirmed Paras's assertion that the weeks leading up to the Classic and Oaks were far more frenetic than what they typically encounter amid the pandemic-induced quarantine rules.
"Normally when these big races come around a lot of the trainers have their jockeys already figured out," Kennedy said. "You know Asmussen is basically going to name Ricardo Santana, Jr. on everything and then Castellano and Velasquez and Ortiz are going to get most of the live mounts and your guy is going to be on several 25-1 or 30-1 shots. But this year the top trainers were calling me to try and get Boca. We had some tough decisions to make before they drew on Tuesday."
LATEST NEWS