STRONACH 5 CANCELED FOR SEPT. 11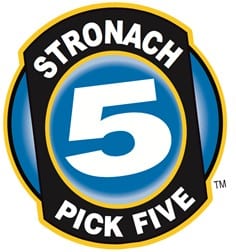 Press Release

September 11, 2020
The Stronach 5 for this afternoon has been cancelled.
The final leg of today's Stronach 5 was to be the third race at Golden Gate Fields, but due to prevailing conditions in the Bay Area the track has cancelled today's live program.
The popular Stronach 5 will return Friday, Sept. 18 with an industry-low 12-percent takeout and $100,000 guaranteed pool.
Fans can watch and wager on the Stronach 5 each week at 1/ST.COM/BET as well as stream all the action in English and Spanish at LaurelPark.com, SantaAnita.com, GulfstreamPark.com, and GoldenGateFields.com.
LATEST NEWS