ROSARIO MONTANEZ "DOING WELL," faces LONG ROAD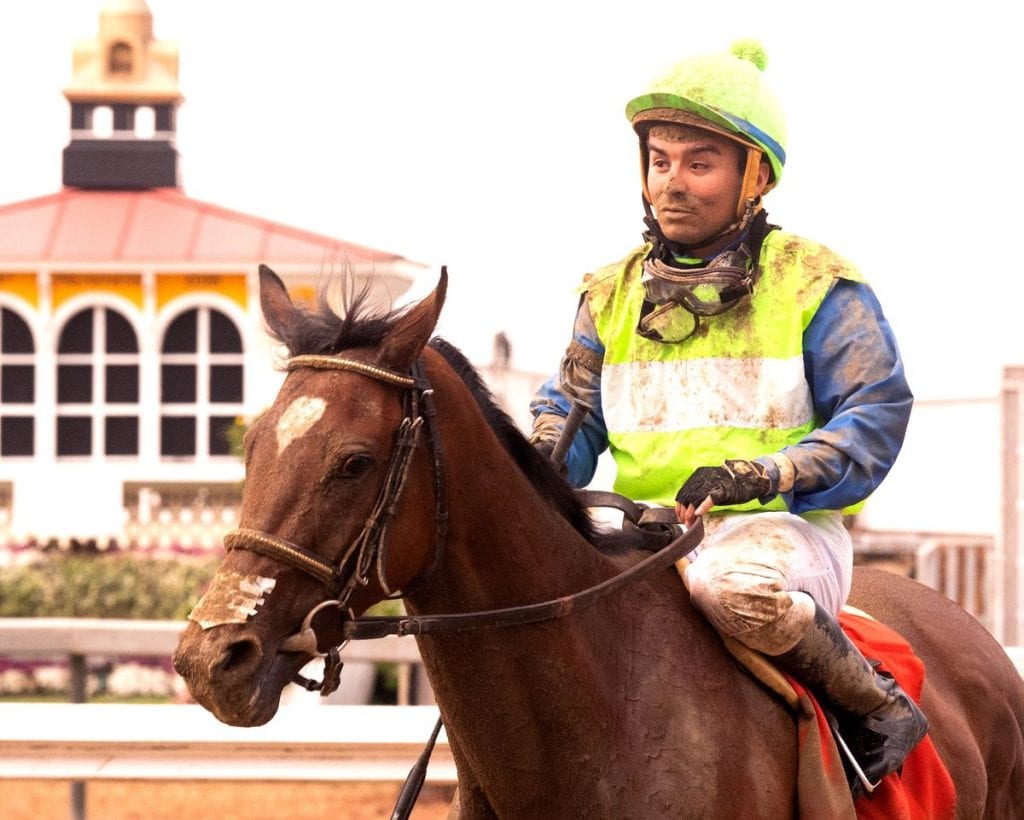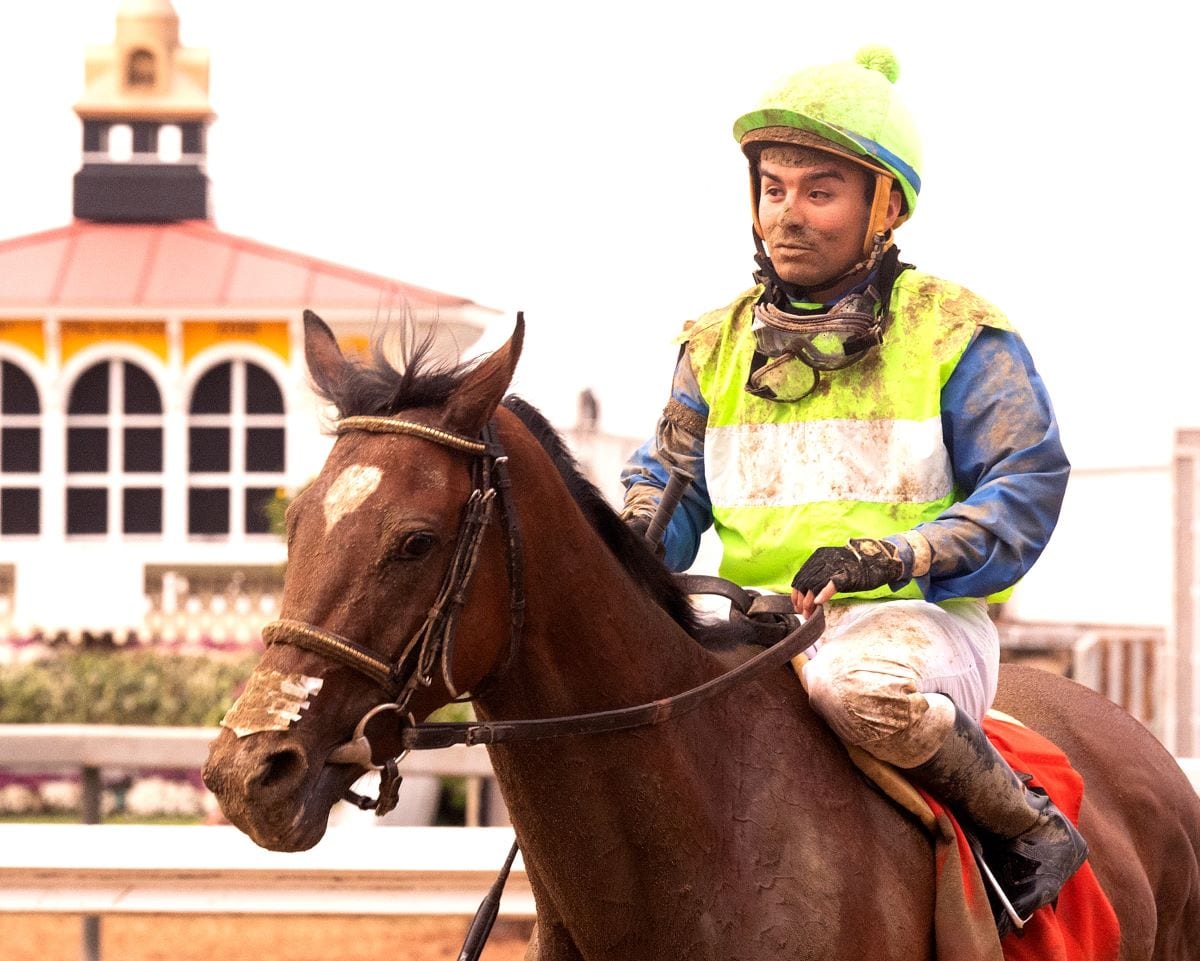 Press Release

July 29, 2020
When his phone rang Monday evening, jockey agent Joe Rocco Sr. thought it was going to be a regular update on his client, Rosario Montanez, who was injured in a July 17 spill at Laurel Park.
It turned out to be much more. Though the number displayed was of Montanez's fiancé, Chloe LaBarre, Rocco got the surprise of his life when he answered.
"Her number showed up, but it was him on the phone," Rocco said. "He spoke to me. He's got a long road ahead of him … but he sounded great. It was great news."
A San Diego native who was a finalist for the 2011 Eclipse Award as champion apprentice, Montanez was unseated when his mount, 4-year-old filly Hendaya, clipped heels and fell leaving the backstretch of a 5 ½-furlong turf sprint for filly and mare claimers 3 and up. While he was being tended to on the track, Hendaya was able to get up and jog off the turf course.
Montanez, 28, underwent surgery July 18 to repair several fractures in his back at the R Adams Cowley Shock Trauma Center in Baltimore. Rocco said the rider was being transferred Tuesday to another facility in the city to begin rehabilitation for his brain injuries.
"I had to explain to him what I thought happened. It was just a bad incident he went through," Rocco said. "He didn't even know he had surgery, which is a great sign. He's doing well."
A winner of more than 3,700 career races during his riding career and whose son, Joe Jr. is a jockey based in Kentucky, Rocco gets emotional when talking both to and about Montanez.
"He's my friend. I really care about him a lot," Rocco said. "I couldn't believe it when he talked to me. I didn't know if he was going to make it or not, that's how bad it was. But, you know he asked me when he's going to be back racing. He said, 'Let's figure this out.'"
A GoFundMe account launched by Laurel trainer Brittany Russell July 18 has raised $37,505 to go toward general living and medical expenses. An initial goal of $20,000 was surpassed in less than 24 hours, and a second $30,000 goal reached days later. The goal has been updated to $50,000.
"I would like to thank everyone from the bottom of my heart for coming together to help us out," LaBarre wrote on the GoFundMe website. "Please continue to pray for him! I'm so thankful for everything people have done for him. It means so much to us."
---
LATEST NEWS