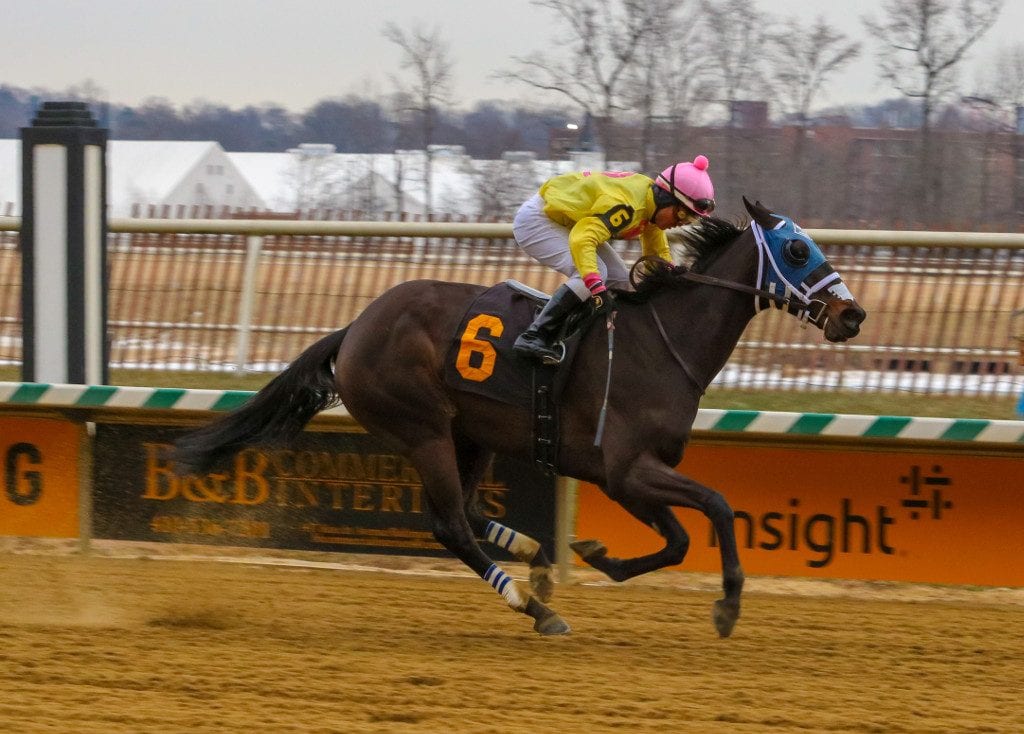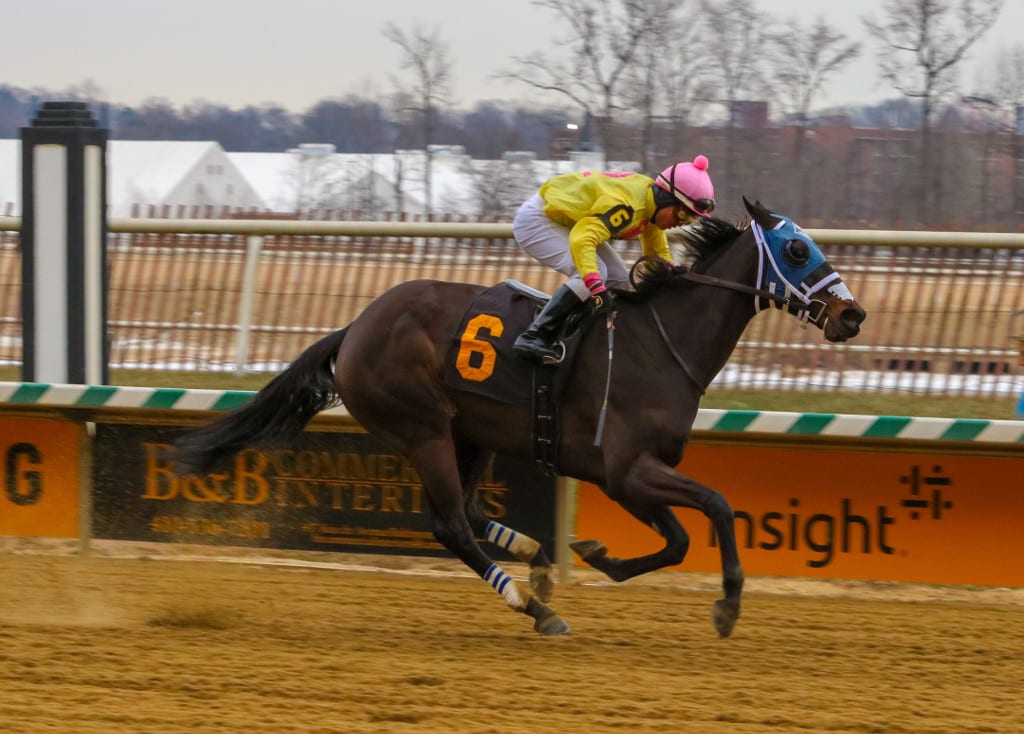 In a scary start to the racing weekend, Hendaya on Friday clipped heels in Laurel Park's first race and fell to the turf. The four-year-old Fed Biz eventually got up and jogged off the turf course.
Her jockey, Rosario Montanez, was not so lucky.
Montanez, a veteran rider who was a finalist for the Eclipse Award for top apprentice in 2011, crashed to the Laurel turf before eventually being taken to the R Adams Cowley Shock Trauma Center in downtown Baltimore.
There, his agent Joe Rocco told The Blood-Horse, he was diagnosed with broken bones in his back and bleeding on the brain. He was said to be scheduled for surgery July 18. Rocco did not immediately return a social media message.
All of that likely means Montanez will be without an income for some time, since jockeys are paid by the mount and by the win, rather than on salary.
But he won't be without friends. Maryland's Thoroughbred industry has already begun to band together on social media to support Montanez and his fiancée, Chloe Labarre. A Gofundme page launched by trainer Brittany Russell had raised nearly $2,700 in its first hour.
"It's just a simple thing we thought we could do to help," Russell explained.
Russell is married to jockey Sheldon Russell, who himself suffered a broken wrist earlier this week and will be out four to six weeks. She described herself and her husband as "good friends" with Montanez and Labarre, who also works in Russell's barn.
---
Support the Rosario Montanez fundraiser here.
---
Montanez has had a somewhat star-crossed career. He missed the entire 2015 season with injury and then was out from mid-August 2019 until mid-March of this year. He returned to ride one race on March 14 and another on March 15, at which point racing in Maryland closed down for more than two months because of the coronavirus pandemic.
He was won with seven of 77 starters in 2020 and 609 of 4,703 runners overall. He has career purse earnings of nearly $19 million.
For now, those numbers are on hold, and the focus will be on coming through surgery and then recovery and rehab. With, as is often the case in racing, a little help from his friends.
"At the end of the day, we're all close-knit, and when something like this happens, you want to help out," Russell added.
LATEST NEWS