No-Lasix 2-year-old races in Maryland prompt debate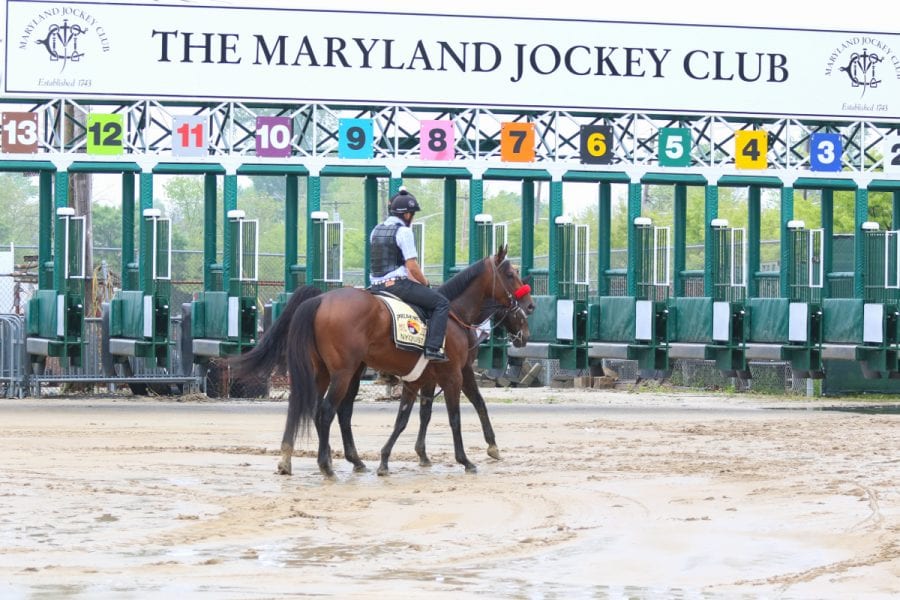 Photo by George Adams.
The issue of Lasix use – back-burnered in Maryland and most of the Mid-Atlantic region for the last year – looks set to make a smashing return.
The Stronach Group on Thursday announced its intention to start writing races at Laurel Park after June 25 that are restricted to two-year-olds not using the anti-bleeder medication Lasix.
"The time has come to phase out Lasix beginning with two-year-old horses," said Belinda Stronach, Chairman and President, The Stronach Group and 1/ST. "We are following through on 1/ST Racing's commitment to put horse and rider safety and welfare at the forefront. We believe in the principle that horses should only be racing free of medication."
Stronach said the move would make the Maryland racing community "stronger," but much of that community is dubious.
The proposed races would be the first juvenile races of 2020 in Maryland. Maryland typically cards two-year-old races as early as April, but that month and May were lost to COVID-19. Laurel Park has not included any two-year-old races in its first condition book, which runs through July 10.
The lack of opportunities for two-year-olds irks some trainers. And having their hands forced in this way doesn't make that any better.
In an interview earlier this week, trainer Jerry Robb, a veteran Laurel Park trainer who typically has babies ready for the early races, said he strongly opposed the proposed Lasix ban. "All horses bleed sooner or later," he said. "Anyone that cares about horse wants to protect that horse."
He argues that once a horse bleeds, it becomes more likely to do so a second and a third time, making a ban on two-year-old use of it especially dangerous.
In April 2019 the Maryland Thoroughbred Horsemen's Association and Maryland Horse Breeders Association issued a joint statement supporting current Lasix rules and opposing any proposed phase-out.
"We support the current strict and uniformly enforced regulatory protocols for the administration of Lasix on raceday," wrote MTHA head Tim Keefe, a trainer, and MHBA president Michael Harrison, a veterinarian.
Phil Schoenthal, a trainer who's also a member of the MTHA board of directors, said he is "not afraid" to train horses without Lasix, based on the experiences he's had.
But, he acknowledged, "I never trained in the era prior to Lasix. My peers that did are all, to a man and woman, of the opinion that we don't wan to go back there."
The Stronach Group has already implemented similar bans at its other racetracks: Santa Anita Park and Golden Gate Fields in California and Gulfstream Park in south Florida. Similar prohibitions are in place at the New York Racing Association (NYRA) tracks and in Kentucky. The latter is currently in litigation.
But some argue that Maryland is different from these jurisdictions in two key ways.
"There's a regional component that's different from other places," said Alan Foreman, general counsel for the Maryland Thoroughbred Horsemen's Association.
The Maryland racetracks are a short drive from numerous other tracks and training facilities. Those tracks, and the states in which they are located, have in recent years worked closely together to advance harmonized medication and safety regulations. That spade work, Foreman and others said, has not been done in this case.
"We work regionally with our partners in the Mid-Atlantic," agreed MTHA board chair Tim Keefe. "If there are going to be adjustments to the medication rules, we like to work regionally so as not to give one jurisdiction an advantage over another."
And then there's this.
"There's a fundamental question: whether the Maryland Jockey Club has the authority under current Maryland law" to prohibit Lasix, Foreman said.
The answer to that question, the Stronach Group suggests, is "yes." In a letter to Maryland Racing Commission chairman Michael Algeo, Craig Fravel, the company's chief executive officer of racing operations, opined that the Lasix-free races would be "in accordance" with the "permissive language" of Maryland's existing regulation.
Algeo declined comment immediately following his receipt of the letter. The Commission's next meeting is June 25.
But in an April 2019 article exclusive to The Racing Biz, he said that the Lasix buck stopped with him and the other commissioners.
"They may seek and try to get permission of the horsemen," Algeo said then. "But we have a regulation, so they can't come in and tell them they can't use it."
A memorandum prepared for him by the Commission's counsel, Eric London, came to the conclusion that Maryland's regulation meant that "implementing a House Rule forbidding [Lasix] would be in contravention of the current regulations."
Maryland's regulations permit the use of Lasix if a practicing veterinarian recommends it, the state vet is made aware of it, and the trainer declares it at time of entry.
The Stronach Group might argue that its approach – making forgoing Lasix a condition of entry – is different from a house rule and, thus, acceptable. But horsemen are likely to point out that, if Lasix-free two-year-old races are the only two-year-old races, there's no difference between a house rule and a condition of entry.
And some may take their babies elsewhere.
Either way, today's Stronach Group announcement is unlikely to be the last word on the matter, at least in Maryland.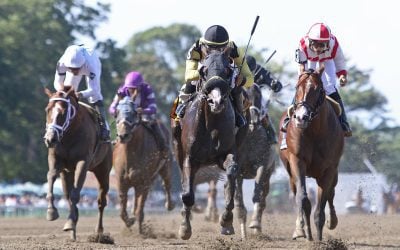 A flurry of dueling press releases heralded the onset Monday of the Horseracing Integrity and Safety Authority's (HISA) new drug rules.