Runco taking his time with Muad'dib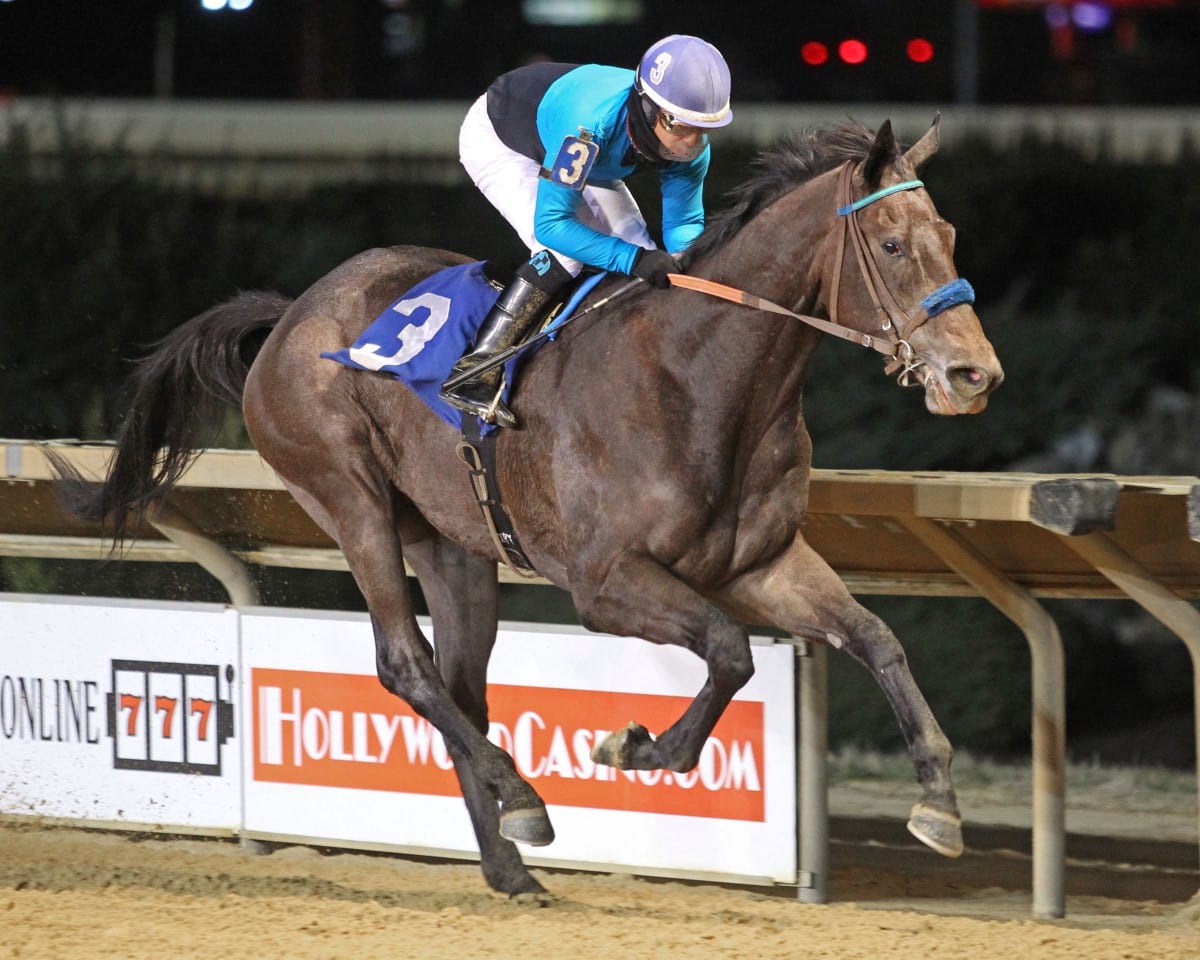 Muad'dib won at first asking. Photo by Coady Photography.
Muad'dib has made an immediate impression on Charles Town racing fans and bettors, rattling off three wins by a combined total of 21 lengths to start his career.
His impression on trainer Jeff Runco was even more immediate. Runco trains the younger full-brother to former West Virginia-bred star Late Night Pow Wow for owner David Raim,
Runco, who is nursing a sore left knee and still awaiting the results of an MRI on Monday afternoon to determine the extent of his injury, remembers the first time that he saw Muad'dib at breeder John McKee's Beau Ridge Farm. Although he was already aware of the youngster's bloodlines and lineage, Runco says he was even more impressed by Muad'dib's presence.
"I remember the first time that he [McKee] showed him to me," Runco said. "He was a big, good-looking horse. There are certain things that I look for when I look at a young horse and he had all of them. As soon as I looked at him, I told David we should definitely get him. He's done everything we've asked of him so far."
With three facile victories under his belt, Muad'dib is earning plaudits – and even comparisons to his talented older sister, Late Night Pow Wow. Trained by Javier Contreras, Late Night Pow Wow won 12 of 15 starts and earned $700,400 during her career, winning a pair of Grade 3 stakes and placing in the Grade 1 Madison. She earned her two graded scores, in the Charles Town Oaks and Barbara Fritchie Stakes, during a nine-race win streak.
In his most recent outing on March 21, the last night of racing before the COVD-19-invoked two-month hiatus that followed, Muad'dib maintained the unbeaten start to his career. Sent out as the overwhelming 1-5 favorite in the two-turn allowance event, Muad'dib romped home eight lengths clear while getting the 6 1/2-furlongs in 1:20.12 for his third straight tally in two-turn affairs. He's been odds-on in all three.
"He raced really good in his last start," Runco said of Muad'dib, who has two recorded works since resuming training last month. "He came out of that race with a little foot bruise, so we gave him some time off. I entered him in the Coin Collector Stakes last month, but I didn't think 4 1/2-furlongs was right for him. He's got plenty of stakes races down the road. We're going to take our time with him and find an allowance race or two this summer."
Muad'dib earned his diploma with a five-length score as the 4-5 favorite February 5 and followed that up with a nearly-eight-length score against allowance company February 28, both, like his most recent race, against West Virginia-breds. It was somewhat reminiscent of the career debut delivered by his full-sister under similar conditions three years earlier; Late Night Pow Wow won her first two starts and 11 of her first 12.
"He looked like he was going to be a little better going two turns," Runco said. "He's such a big horse with a big stride. He's got plenty of speed, but he's not really quick. He's looked really good each start. There's really no rush with him. The stakes don't start back until August, so we'll find a race or two for him before then and go from there."
LATEST WEST VIRGINIA NEWS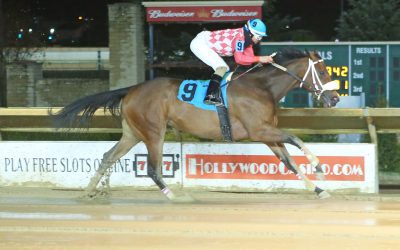 Great Spirit, the half-sister to one-turn Charles Town titan Dr. Feelgood, conjured up memories of big bro Saturday with her third straight win.