Laurel Park picks and ponderings November 14, 2019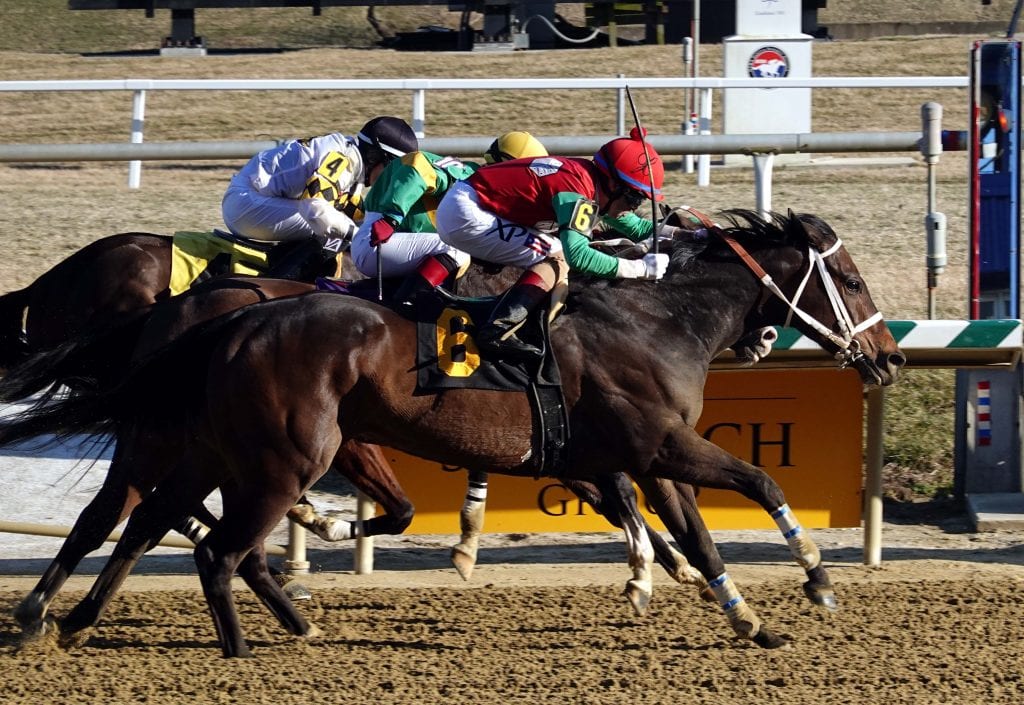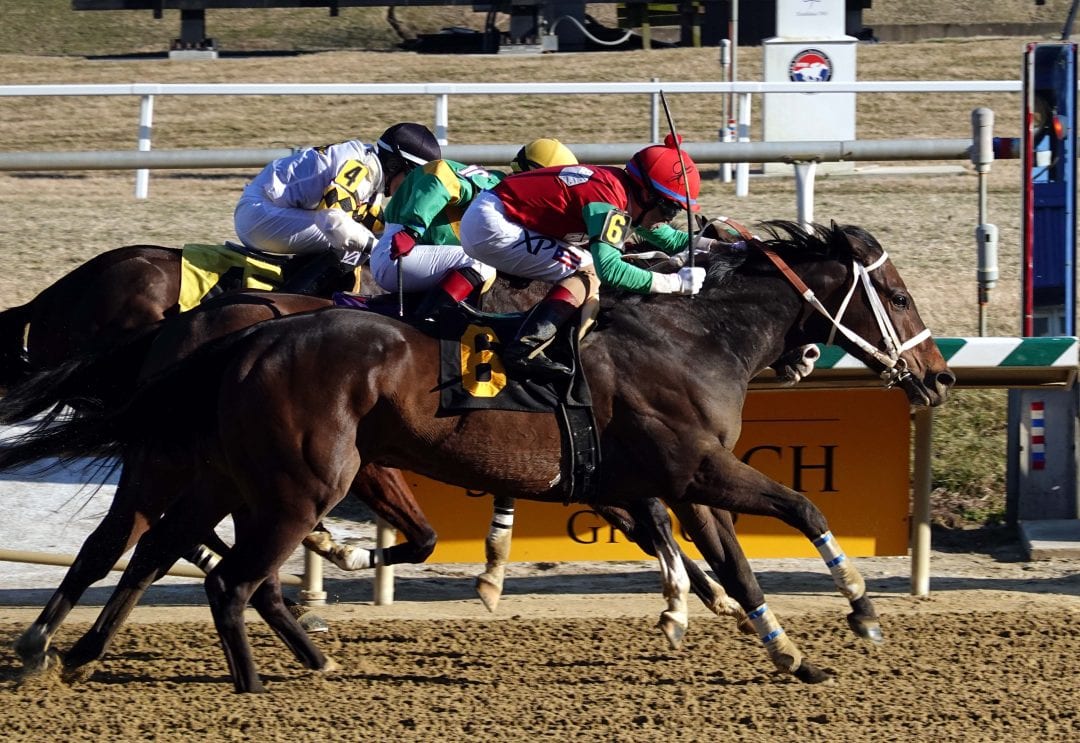 Anna's Bandit. Photo by Laurie Asseo.
In which we pick the races from Laurel Park each day…
Post time: 12:25 p.m.
Carryovers: Rainbow Jackpot Pick 6 — $2,171; Super High 5 — $1,426; Late Pick 5 — None
Notable: Trainer Anthony Pecoraro is 12-for-22 with maiden claimers receiving Lasix for the first time and making their second career starts.
ANALYSIS
RACE 1
2-7-1-4
Trainer Claudio Gonzalez sends out debut runner #2 Mine Not Mine (5-2) and has five wins in his last eight starts with first-timers; this one is a half-brother to a stakes winner… #7 Chauffeur (12-1) ran evenly on debut and was well-beaten but comes from a barn that's 5-for-13 with second time starters with a hugely positive ROI… #1 Security Breach (3-1) is an Honor Code colt out of a stakes winner on turf; while trainer Motion has only a middling record with firsters, he's actually 11-for-43 with 'em when the jockey is Trevor McCarthy…
RACE 2 
1-8-7-2
Nice effort last time out by #1 Bourbon and Ice (9-2) who absolutely never got a break but fought it out all the way to the wire, winning the speed duel but finishing just behind a runner who sat a winning trip… Favored #7 Under a Spell (7-5) likely figures best in here but offers no betting value and we're a bit suspicious about the drop off a perfectly acceptable performance at the $25,000 level when well clear of the rest (albeit at 1-5 odds); that drop doesn't seem to be saying anything good about this runner… Another curious entrant is #8 Boss Boss (5-2) who broke his maiden last out at the special weight level – but that was more than a year ago; he takes a big drop here and picks up the trainer's husband Sheldon Russell in the irons…
RACE 3
7-6-4-3
Trainer Claudio Gonzalez entered two in here and scratched one, leaving top selection #7 Imagine Winning (2-1) all by his lonesome; he won at first asking before being overmatched in the Maryland Million Nursery and should appreciate this more manageable group…
ANALYSIS
RACE 4
6-7-4-2
This is a pretty weak and evenly matched group of claiming fillies, so it feels like a good spot to take a bit of a swing; doesn't seem to be much speed in this nickel sprint, and what little there is figures to come from #6 Greasedlightning (8-1), whose last wasn't good but who may get things her own way today… Favored #7 Jazzy Juder (3-1) drops from better company but arrives off a dismal turf start and a two-month break… #4 Include Gold (6-1) makes her secnod start off an eight-month break; her last wasn't much, but note that trainer Scott Lake chose to waive the claiming tag that day, which suggests he liked something of what he was seeing from her in the mornings…
RACE 5 
2-9-3-6
See our notable stat above; #2 Muhlenburg (9-2) didn't show a ton on debut but here for his second start drops to easier company and gets Lasix for the first time (trainer Pecoraro is 12-for-22 in this set of circumstances)… Favored #3 Gone Home (7-2) has competed at this level, but that's sort of the problem: he's lost at this level five times… #9 Animate (6-1) drops from much better company, special weight rivals at Churchill and Keeneland; the class relief may do him a world of good, and the switch to dirt — where most of his siblings have won most of their races — may not hurt either…
RACE 6
4-1-6-7
Last time out #4 Crocketts Bluff (9-2) improved nicely to win going away; was it the added ground, the slop, or normal second-race improvement? We're betting on the second and third items being bigger than the first, and that this guy owns a win going a route of ground is a plus… Favored #1 Laddie Liam (2-1) was a decent third last out in the Md. Million Nursery and now will try to stretch out for the first time… Nice debut to win against $50,000 maiden claimers at Keeneland, from which he was claimed by Mike Pino; we're curious to see how that effort translates here…
ANALYSIS
RACE 7
3-4-7-6
There's some speed in this open claimer, and that might be very good news, indeed, for #3 Miners Quest (7-2), who figures to try to tuck in in mid-pack behind the speedballs and run past 'em late; he's also taking a bit of a class drop… One of those speedballs figures to be #4 The Great Provider (5-2), who should appreciate cutting back to a six-furlong distance at which he owns seven career victories; his last was a mess but he was getting eased through the lane after getting cooked in the early speed… The cutback is the question for #7 Southswide Warrior (4-1), who won last out going a mile at $12,500 claiming and now drops back in price and distance in second off the claim for Farrior; this runner figures to have work to do late but does arrive in good form and may get a good setup…
RACE 8 
3-2-5-4
Just five hearty runners will contest this 9-furlong maiden special weight race, and we'll give the nod to the lightly raced #3 Bo's Image (9-2), a filly taking on the boys; she ran evenly in her dirt debut going six furlongs and is certainly bred to like this trip (by Tapit out of a Giant's Causeway mare)… #2 Team Effort (7-5) certainly should be on the ticket, but those odds are a little daunting on a runner who lost at the $16,000 level two back…
RACE 9
5-4-7-6
All of these runners have questions to answer, and we settled on the Claudio Gonzalez-trained #5 One Two Three Go (3-1) who won last out against never-won-two rivals… The favorite, #4 Song of Indy (2-1), is a four-time winner, which certainly gives her an advantage, but all of those wins have come on synthetic; this'll be her first try on regular old dirt… Trainer Kieron Magee has two entered, but #1 Kaprancy looks to be up against it after getting throttled at Charles Town when in for a nickel last out; that suggests that one may have been entered to ensure this race would go for #7 You Made It (4-1), who's done her best work on turf…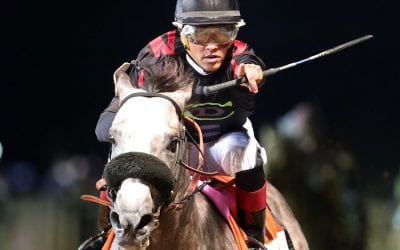 We've got Charles Town picks and preview today as the track presents its Friday card!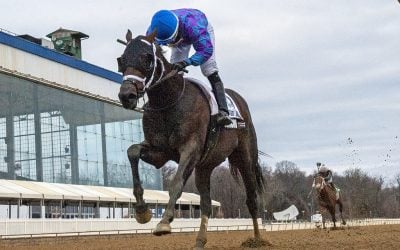 Which Laurel Park jockeys are off to hot starts? Asking for a friend; no, wait, actually asking for the betting public. Answers within…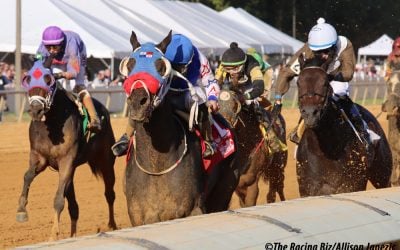 We provide full-card picks and analysis for this afternoon's races at Laurel Park.