Shina and Del Park racing office "hanging tough" and hoping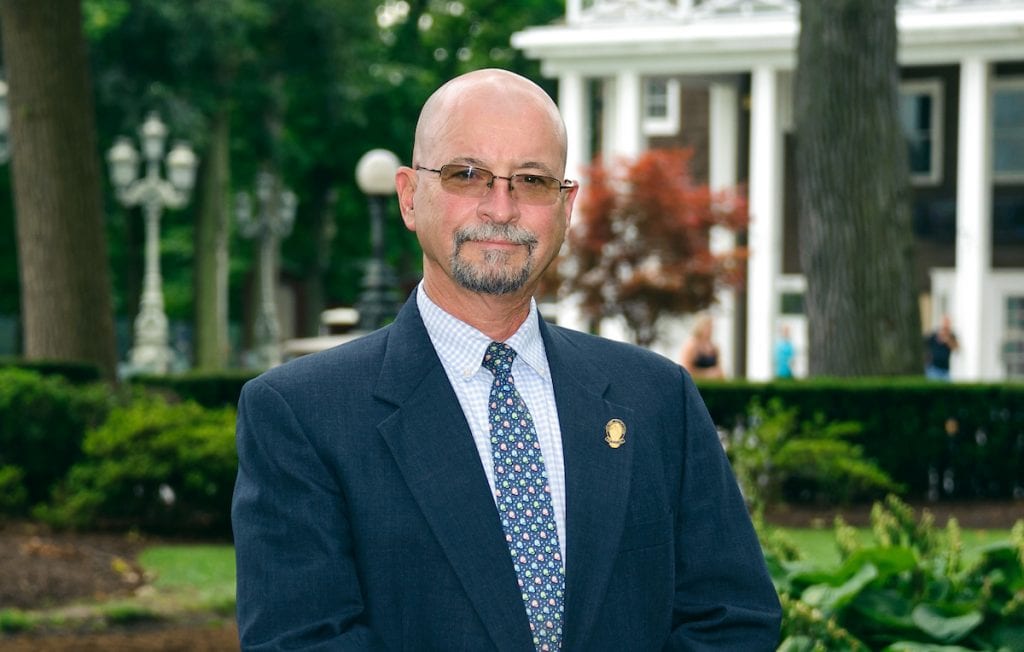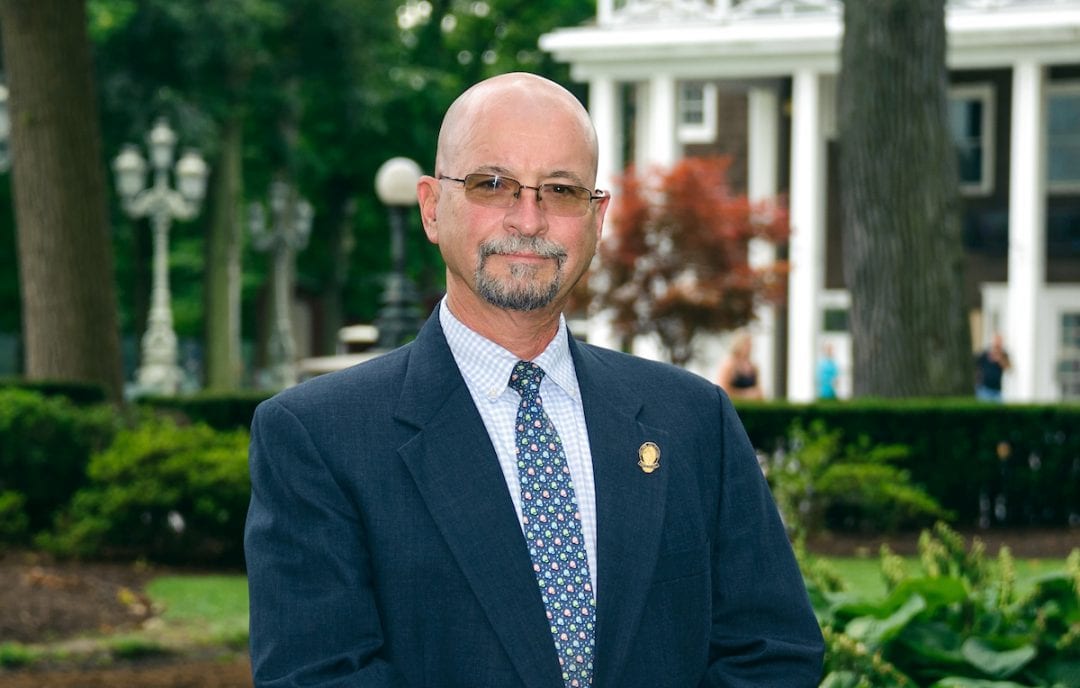 Stanley Shina at Delaware Park. Photo by HoofprintsInc.com.
This season Tom Creel took over as racing secretary at Delaware Park, and one of his first moves was to hire veteran horseman and racing official Stanley Shina as his assistant. Shina has been assistant racing secretary at Tampa Bay Downs for the past 15 years and also worked as assistant at Suffolk Downs for a number of years during the summer months.
For those unfamiliar with the workings of the racing office, the assistant racing secretary's post is much like that of first mate on a ship. During the course of a typical workday Shina may be asked to wear a number of different hats as he and his staff work to take entries, check eligibility, fill races and build a racing program.
"When we begin the day, we have a list of races from the condition book and the extra races posted on the overnight," Shina explained. "The first thing I do is review horses that may have entered in races that didn't 'go' (i.e, a race that didn't draw enough runners to be used), and races that didn't go so we know those horses are ready to run and their people were looking to enter them.
"Then, as the day progresses and entries are taken, we start to get a feel of which races are on the way to having enough horses to use that race and what races are short on entries," he continued. "Our staff all have different trainers they work with, talk with and keep in touch with, and they know if they have a horse that's eligible for a race. They'll call them, let them know we could use their horse."
It's a labor-intensive process that doesn't always bear fruit. But Shina says it's a good feeling when the pieces come together.
"It's kinda like a friendly competition, and when somebody gets an entry that will make a race fill, there's some applause and cheering," he said. "As the day goes on I'll sit down with Tom [Creel], and we'll decide which races we will use and what races we'll scrap and bring back for a later program. We'll set up the card like 'race six in the book will be the first, sub 3 will be the second,' and the racing program will be constructed. Then we officially close the entries, and the races are drawn."
Shina said the team has stuck together in spite of some long days and a few instances when days were scrapped altogether because of insufficient entries. That problem of insufficient entries is one he's hoping is in the rearview mirror.
"It's a good group, and they've hung tough in spite of some rough times, but I think better and bigger fields are coming," he said. "We're starting to run the 2-year-olds, and they're going to be a big boost to our entries.  And we've lost of number of turf races due to rain, so there's a number of turf horses who are looking to run. It's not easy to fill races anywhere these days, it's just the nature of the business."
Shina is also an accomplished horse tattooer and counts Todd Pletcher, Bill Mott, and Christophe Clement among his clients. He tattooed both of Pletcher's Derby winners, Super Saver and Always Dreaming.
This past June 24 marked a big day in Shina's life. He had dated Cheryl Shehwen shortly after graduating high school in the 1970s, but the pair later lost touch. But last year she responded to one of his posts on Facebook. They met again, began to date, and on June 24 were married.
A veteran horseman with a rich and varied background in the business, Shina has embraced the Delmarva area, "I love it, it doesn't have a big city atmosphere like other places on the East Coast, there's beaches, woods, and a lot of greenery. I'm not a big city-type guy; I love nature and the outdoors, and Delaware has a lot of that. Florida in the winter and Delaware in the summer is a nice way to go."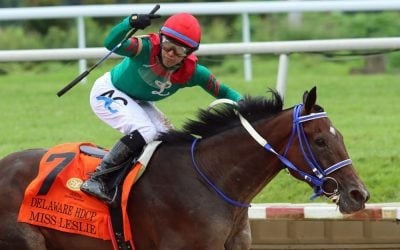 Racing returns to Delaware Park May 24, and we return with Delaware Park picks and analysis for the track's 86th racing season.