Second Virginia OTB to open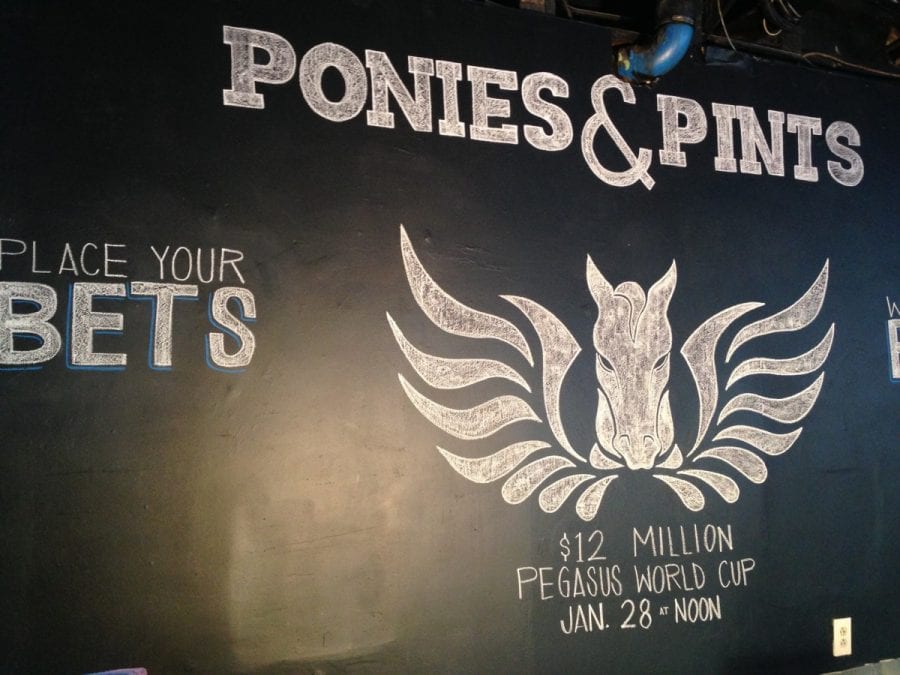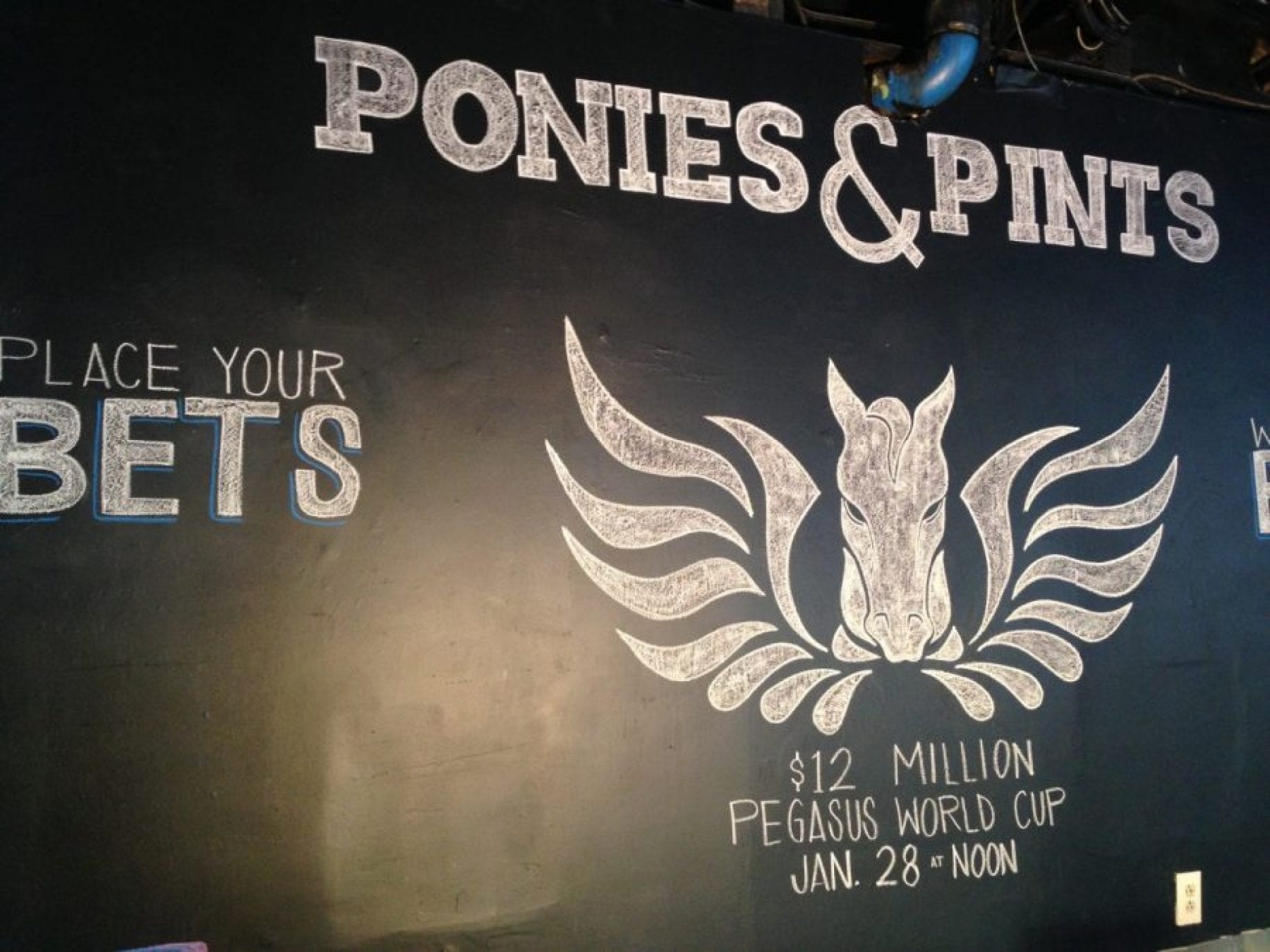 From a Virginia Equine Alliance release
The Virginia Equine Alliance (VEA) will open its second Off Track Betting Center in Virginia this Wednesday January 11th in the Shockoe Bottom neighborhood of downtown Richmond.
The OTB is in a new restaurant/bar called Ponies & Pints, and simulcast signals from up to 20 horse racetracks around the country will be available to watch and wager on daily. A grand opening celebration is slated for January 28th to coincide with the simulcast of the $12 million Pegasus World Cup at Gulfstream Park.
The Ponies & Pints complex is 5500 square feet, has 35 flat screen televisions which show a combination of horse races and sports throughout the facility. There is a horse racing only room where signals from as many as ten different tracks can be displayed at the same time. There are two manned betting stations and eight self betting terminals.
The restaurant has over 50 beers on tap and a full service menu that emphasizes a midwest style of open face sandwiches. Ponies & Pints is non-smoking but has an outdoor fenced in patio area, complete with a bar and tables, where smokers can go.
The VEA's first OTB opened November 2nd in the west end area of Richmond inside Breakers Sports Grille.
The site has handled over $1 million in horse race wagers during both November and December. As 2017 continues, the VEA will seek an OTB partner restaurant/bar in both the Chesapeake and Hampton areas to expand the network of off track sites.