Maryland Jockey Club announces strong '16 handle growth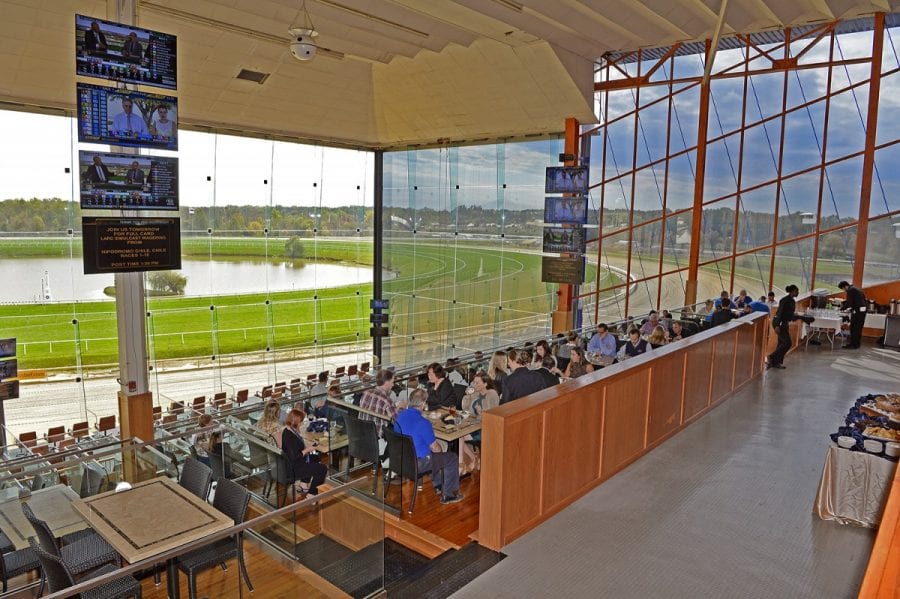 Renovated Laurel Park grandstand. Photo by Jim McCue, Maryland Jockey Club.
From a Maryland Jockey Club release
The Maryland Jockey Club continued growing its Thoroughbred product and handle in 2016, announcing today that total handle was up 19.7 percent from 2015 and in-state wagering was up 18.4 percent.
Maryland racing continued its year-over-year growth with total wagering of $559 million, up from $466 million in 2015. In-state wagering climbed from $119.7 million to $141.8 million. Total handle in 2015 was up 19.7 percent over the previous year.
Not only was total handle up, but the Maryland Jockey Club continued to grow its signature events.
· The Preakness Stakes, – the Middle Jewel of the Triple Crown – set all-time records for its 141st running May 21 as a record crowd of 135,256 wagered $94,127,434.
· Black-Eyed Susan Day drew a record crowd of 47,956 while wagering $19.4 million, a 4.7 percent increase over the previous year.
· Maryland Million Day drew a crowd of 21,722 on Oct. 22 and produced a handle of $4.476 million. That represented a 59-percent increase over the handle from 2014 — the year before The Stronach Group embarked on its revival of Maryland racing.
The Maryland Jockey Club continued its $30 million capital improvements project at its Laurel Park facility with a renovated and redesigned dining room and lounge, new sports bar, events room and new barns. Laurel also expanded its off-track betting network by making it easier for fans to bet on its product throughout the state. Its expansion included the purchase of Rosecroft Raceway in Fort Washington.
"We're pleased with our progress, but we still believe there's more room for improvement and more room to grow this incredibly exciting sport," said Sal Sinatra, President and General Manager of the Maryland Jockey Club. "We want to continue our capital improvements on the front side and back and we will continue in our efforts to play host to Maryland's first Breeders' Cup.
"Our racing program is getting stronger with large, competitive fields and more grass racing on our world-class turf course, and our fans have helped with great suggestions on how to improve their experience at our facilities. We're going to keep improving our product and facilities with great events, improved dining options and quality racing."