by Nick Hahn
Will Virginia racing turn for home or continue down the lane towards oblivion?
Within the next week, how Colonial Downs handles a resolution passed by the Virginia Racing Commission at its June 23 meeting may answer that question.
The adopted resolution gives Colonial Downs an opportunity to stay dark on live racing in 2014 while reopening its off-track betting network for Thoroughbred wagering. If Colonial takes the deal, it won't have to spend much on live thoroughbred racing for nearly a year after not spending for the past year, a nice deferred expense. Colonial last held Thoroughbred racing on July 13, 2013.
However, Colonial would be on the hook to open for at least 24 days over 8 weeks in 2015 and to allow boarding and training during the meet at the New Kent facility. Many of Colonial's proposals during the ongoing melee have sought to avoid those stabling expenses.

"The Commission passed a resolution after some spirited discussion to direct the OTBs to open back up," explained Bernie Hettel, the Executive Director of the Virginia Racing Commission after the meeting. "It advances the ball further than it has been in the past. It's not etched in stone yet, but we're hoping that it will be. It will allow for a purse structure in 2015 similar to neighboring states."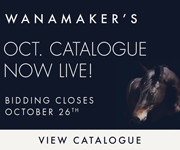 Those neighboring states — West Virginia and Maryland, in particular — both have purses enhanced by slot machine revenues, which Colonial does not.
The resolution is structured so that if Colonial Downs enters into an agreement with the state's horsemen's group — the Virginia Horsemen's Benevolent and Protective Association (VHBPA) — by July 1, the OTBs would reopen more or less immediately for Thoroughbred wagering.  In addition, the Commission would rescind its previously approved and reaffirmed resolution requiring 25 days of live racing in 2014.
After the meeting Colonial, as in the past, didn't show its hand on what may happen next, though Chief Financial Officer Ian Stewart did offer this much after the meeting.
"I don't think we're going to run a Thoroughbred meet this year," he said.
If 2014 racing dates are off the table, then Colonial is in a position to either fight or give.
Were it to refuse an agreement, the situation grows even murkier.  Under the Virginia Racing Act, refusing to conduct live racing in 2014 is grounds for the revocation of Colonial's "unlimited" license, which it allows it to conduct a lengthy race meeting and operate an OTB network.  Of course, how severe that threat is is open to question.  In recent months, Colonial Downs has discussed surrendering its license voluntarily.
Outside of offering a super weekend or two of high-end racing that would include the Virginia Derby, Colonial Turf Cup and other stakes races, Colonial Downs has not shared much of its vision for Virginia's racing future.
Since balking at the Commission's December award of a 25-day live meet, Virginia horsemen have been more transparent.
"We're willing to enter into that contract," acknowledged Frank Petramalo, the Executive Director of the VHPBA. "The horsemen aren't very happy about not racing this summer, but we recognize that it would be very difficult to put on a successful meet at this point."
That couldn't be truer. At this point, the meet would have been hard to sell — to horsemen, to fans, to horseplayers — and might have been forced to go head-to-head against the Maryland racing calendar.  That likely would have robbed Colonial of many of its horsemen.
Taking a year off is yet another concession the horsemen are willing to make.  What's more, the one-year hiatus perhaps will allow the Commission's "Blue Ribbon Committee" a chance to develop a blueprint to to reinvent racing.
Whether owner Jeff Jacobs is satisfied with the recent Commission action could become known by July 1. He's largely an owner in absentia, making rare appearances at Colonial and even rarer ones at Virginia Racing Commission meetings.  The Commission could ask him to appear but hasn't.
All of which leaves the ball in Colonial's court.  It could work with the VHBPA to strike an accord.  It could ignore the Commission order and force that body's hand.  Or it could appeal the Commission action to the Circuit Court in Richmond.
In other words, what now Colonial Downs?  Riders up?  Or lawyer up?