The Racing Biz has been tracking claiming activity in the mid-Atlantic region and reporting on it weekly for the last several months, in our Claimbox report.  We continue that, along with our Midlantic Claiming 7 — the trainers who have been busiest over the prior 30 days, ending in this case on June 24, 2014.

The week ending June 24 was one of the busiest weeks of mid-Atlantic claiming activity in the last year, with a new dollar-value high established.  Meanwhile, the top of the Midlantic Claiming 7 list of busiest trainers remained unchanged.
Patricia Farro continued to hold down the top spot by number of horses claimed and the value of those claims.  She grabbed 13 in the 30 days ending June 24, two more than Jamie Ness in second.  And the value of Farro's claims, $204,000, was $71,000 more than any other trainer registered.  After a week in which he claimed three horses, including $45,000 Daddy in the Dark, Scott Lake had the highest average claim value; his seven claims averaged $16,571 (total: $116,000).
Lake and Jorge Navarro, both with seven claims, were new to the list this week.  They replaced John Locke and Timothy Kreiser.
Trainer David Jacobson has lost 10 horses via the claimbox in the last 30 days to lead all trainers; that number is one more than Farro has lost and two more than Hugh McMahon has lost.  Meanwhile, Dane Kobiskie has had the highest net loss; his six claimed away have been offset by just one claim, leaving with him with a net loss of five horses.  On the other hand, Lake, Juan Vazquez, and Locke have all claimed seven horses and lost just one over the last month, for a group-leading net gain of six horses.

[table id=62 /]
For the week…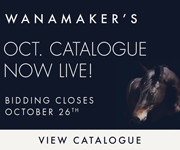 The week ending June 24 was one of the busiest in the last year, with record-setting claims value.
Overall, 82 horses were claimed in the mid-Atlantic — the third-highest total in any week in the last year.  The value of those claims — $1,062,000 — was the highest recorded in any week, as was the average of $12,951.
Monmouth Park and Parx Racing were the region's busiest tracks; each saw 27 horses claimed, with those at Monmouth worth a combined $426,000 (versus $372,500 at Parx).  Penn National was the only other track in double figures, with 15 claims, while the four claims at Delaware Park had the highest average value, of $19,000.  Nine horses changed hands at Charles Town.
The claimbox report covers claiming activity at Parx Racing, Penn National, Charles Town, Monmouth Park, and Delaware Park.
Weekly Dollar Value of Horses Changing Hands