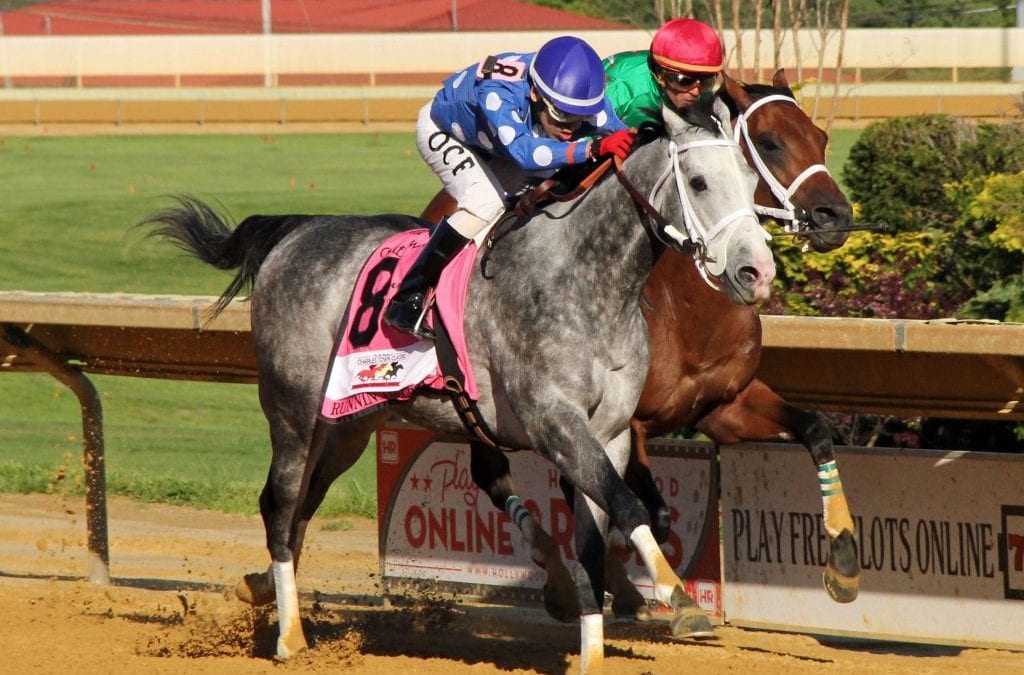 Handle on the Charles Town Classic card topped $5.7 million, far surpassing the previous high and propelling a record month for the track.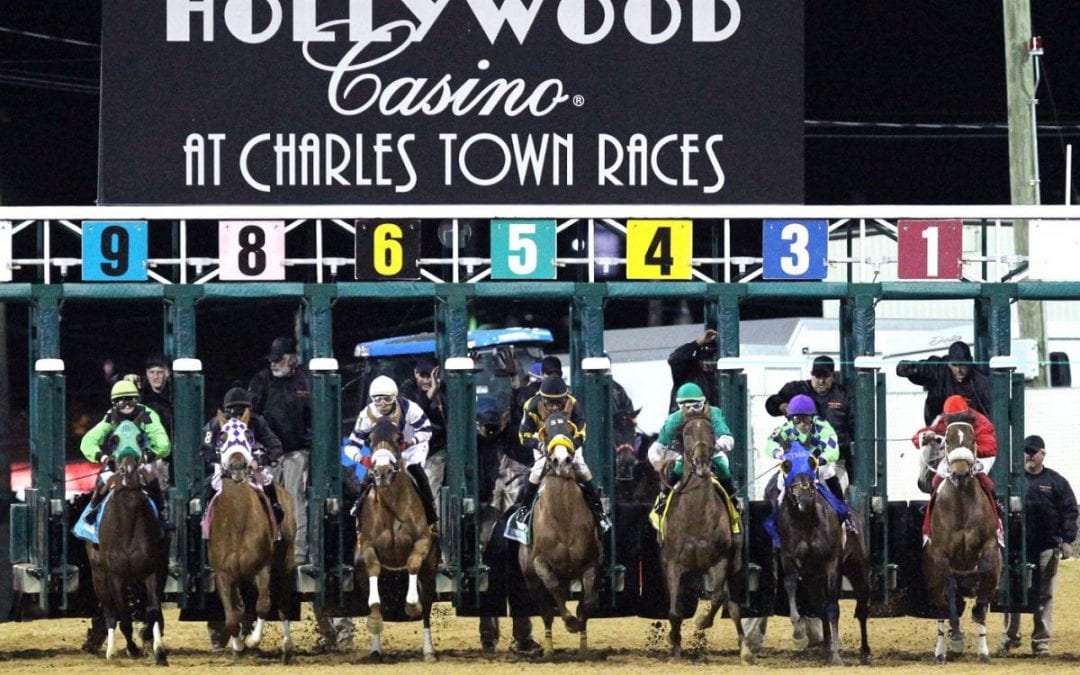 The Charles Town Jackpot Pick 6 has a mandatory payout Saturday, Charles Town Classic day, with a $180,000 carryover.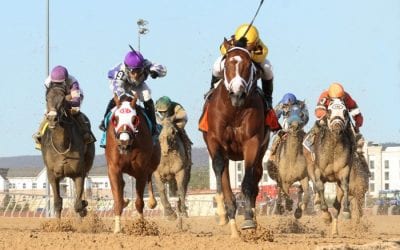 A $100,000 guaranteed Pick 4 and the mandatory payout of its Pick 6 — now with a $100k carryover — spice up the Charles Town Classic wagering menu.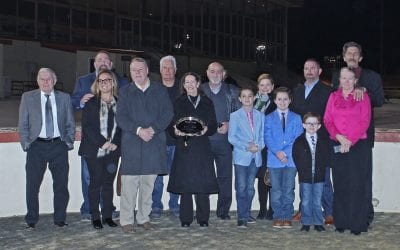 Fifty years later, Barbara Jo Rubin – "First girl jockey ever to win a race in the US," according to the offical win photo – returned to Charles Town Friday to be honored for her historic win.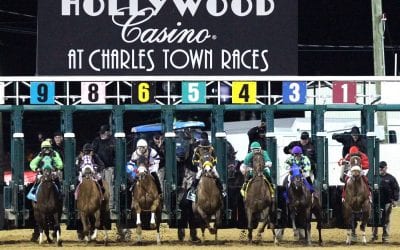 With nasty winter weather in the Mid-Atlantic, both Charles Town and Penn National canceled their Wednesday night cards.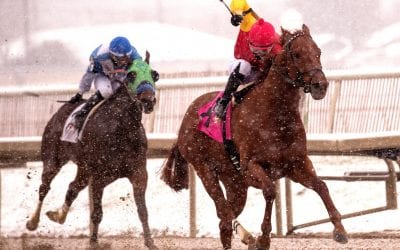 Predicted icy temperatures have led Laurel Park and Charles Town Races to cancel their Thursday cards.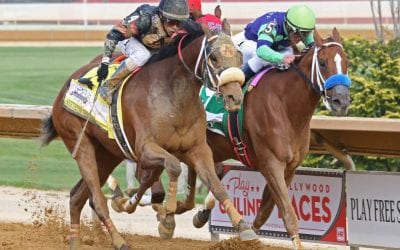 The West Virginia Racing Commission Thursday approved Charles Town's 2019 stakes schedule — despite some of the same misgivings it had when it delayed approval last year.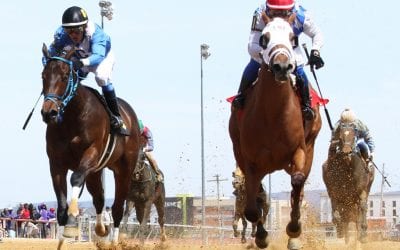 In 2019 Charles Town will race 60 days from January 9 through April 20 on a Wednesday-Saturday schedule, the track has announced.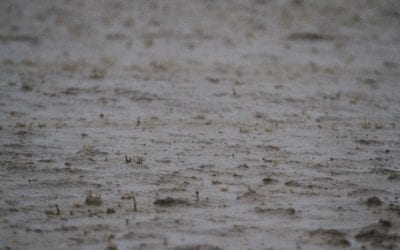 The 18th Annual Track Superintendents Field Day, a networking and educational event for track supers, will take place at Charles Town Races in June 2019.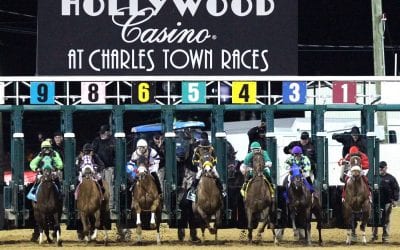 Charles Town Races will add 11 days to its live racing calendar this year to make up for days lost to weather through the winter.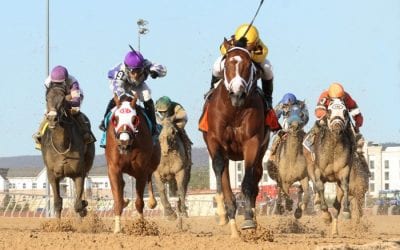 The Charles Town Classic Million Dollar Challenge is free to enter, and if you pick 11 races correctly, you'll share in $1 million!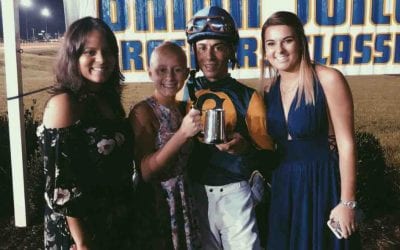 The family of jockey Carlos Castro, hit by a train last month, is thankful he survived – but facing a daunting future.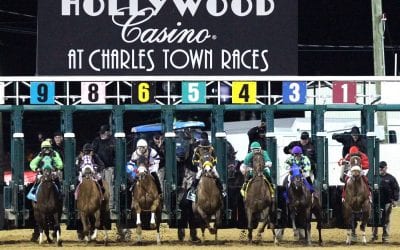 As a result of Wednesday's winter storm, Hollywood Casino at Charles Town Races has canceled its Thursday live racing card.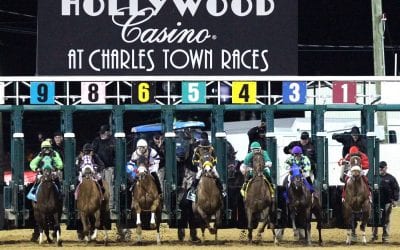 With winter storm blowing through the mid-Atlantic region, Hollywood Casino at Charles Town Races has canceled its Wednesday live racing card.
With winds howling throughout the region, Hollywood Casino at Charles Town Races has canceled its Friday night card.