Passings: Joe Servis, Bobby Ussery
Frank Vespe

November 17, 2023
National Hall of Fame jockey Bobby Ussery and former jockey Joe Servis, a Charles Town Races Hall of Famer, both passed away this week.
Ussery was 88, while Servis was 92.
Servis, the father of trainer John Servis, as well as daughters Jodie and Laurie, the latter married to trainer Eddie Plesa, and another son, Jason Servis, died from complications related to bladder cancer, according to The Blood-Horse.
Servis served as a steward at Charles Town for 25 years following a tenure as a manager of the Jockeys' Guild and an 11-year career as a jockey. In that last role, he won in 1959 the first race ever contested at the now-defunct Shenandoah Downs, located across the street from Charles Town Races.
"The purse at that first race was $1,200," Servis said with a laugh back in 2017. "The feature was a $5,000 stakes race."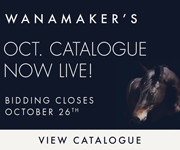 The occasion then for Servis' reminiscence was his presence that year at the Grade 2 Charles Town Classic, with a purse then of $1.25 million.
"Beyond thought" is how he described the bullring track hosting such a significant race, adding, "You couldn't imagine that."
Servis was inducted into Charles Town's Hall of Fame in 2010. In addition to his children, Servis is survived by his wife of 72 years Dolores.
Ussery, inducted into the Hall of Fame in 1980, won 3,611 races in a career that spanned 1951 to 1974. In 1960 he was North America's leading rider in stakes purses won a feat topped by his win aboard Bally Ache in the Preakness. The duo also won the Flamingo and Florda Derby, and Ussery also was the regular pilot for juvenile champion Hail to Reason.
Seven years later Ussery won the Kentucky Derby with a pickup mount, Proud Clarion, with a ride Sports Illustrated termed "one of the best in Derby history." Ussery was aboard that runner only because his original Derby mount, Reflected Glory, was out with sore shins.
"I might have won it with Bally Ache in 1960, but we finished second," he said after his win. "Then I thought I'd win it this year with Reflected Glory. When that didn't work out, I still figured – just a hunch, I guess – that it was my year, no matter what horse I rode. I had a real hunch."
The following year Ussery was aboard the Maryland-bred Dancer's Image in the Kentucky Derby, steering that runner across the wire in first, as well. Dancer's Image came back with a phenylbutazone positive after the race, however, and was disqualified, though owner Peter Fuller always maintained he had been set up because of his support of civil rights.
Ussery's passing was announced in a Gulfstream Park press release. Expressions of sympathy may be made in Ussery's memory to the Permanently Disabled Jockeys Fund at pdjf.org.
CHECK OUT THE LATEST OFF TO THE RACES RADIO!
LATEST NEWS