TAA awarding $3.8 million in aftercare grants
Press Release

November 17, 2023
Thoroughbred Aftercare Alliance announced November 17 that $3.8 million will be awarded as grants to 86 Thoroughbred aftercare organizations that currently hold Thoroughbred Aftercare Alliance accreditation for 2023.
Since inception in 2012, Thoroughbred Aftercare Alliance has now awarded more than $31.9 million in grants to their accredited Thoroughbred aftercare organizations.
Over the course of 12 years as the overarching entity for Thoroughbred aftercare, Thoroughbred Aftercare Alliance has experienced remarkable growth, expanding from 23 to 86 accredited organizations and from $1 million to $3.8 million in annual grants. In total, Thoroughbred Aftercare Alliance has awarded over $31.9 million in grants—earmarked specifically for equine care. These funds have been directed to Thoroughbred Aftercare Alliance-accredited organizations, which, through their collective efforts, have successfully retrained, retired, and rehomed over 16,500 Thoroughbreds across approximately 180 facilities. The goal of this financial support is to empower them to provide exceptional care and rehabilitation services for retired racehorses.
Receiving accreditation from Thoroughbred Aftercare Alliance is a significant recognition for the organizations dedicated to the care and support of retired racehorses. This prestigious accreditation signifies that these organizations adhere to specific standards and criteria concerning horse welfare, facility care, and management. Thoroughbred Aftercare Alliance accreditation serves as a testament to an organization's commitment to maintaining high-quality practices in every aspect of equine well-being, reinforcing the assurance that the retired racehorses under their care receive exceptional treatment and support.

"Congratulations to the 86 accredited organizations for receiving grants from Thoroughbred Aftercare Alliance this year. These organizations exemplify exceptional equine care, and we take great pride in supporting their efforts in retraining, retiring, and rehoming Thoroughbreds. As they persist in their tireless care for retired racehorses, Thoroughbred Aftercare Alliance's essential funding services as a valuable resource, helping them to carry out their important work," said Thoroughbred Aftercare Alliance, Accreditation and Grants Manager, Janice Towles.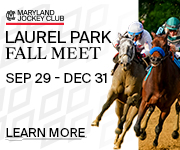 Thoroughbred Aftercare Alliance President Jeffrey Bloom stated, "Each year the Thoroughbred Aftercare Alliance team works hard to raise funds for our exemplary accredited organizations who are doing right by these retired Thoroughbred racehorses. We are very appreciative of our industry stakeholders for helping to raise these funds. Your contributions this holiday season would greatly assist in caring for our Thoroughbreds throughout North America."
Accredited organizations undergo a thorough application and inspection process prior to accreditation being awarded to ensure they meet the Thoroughbred Aftercare Alliance's Code of Standards, which covers five key areas: operations, education, horse health care management, facility standards and services, and adoption policies and protocols. Facility inspections are conducted at all facilities housing Thoroughbreds for each organization. Ongoing updates and re-inspections are required of all organizations as a condition of accreditation.
Thoroughbred Aftercare Alliance is supported by members from every aspect of the Thoroughbred industry, including owners, breeders, trainers, stallion farms, racetracks, sales companies, horsemen's groups, foundations, veterinarians, horseplayers, racing fans, wagering technology companies, and many others. The generous donations from these varied sources throughout the year collectively contribute to the funds allocated for grants awarded to Thoroughbred Aftercare Alliance-accredited organizations at the end of each year. These collaborative efforts highlight the industry-wide commitment to the well-being and post-racing life of Thoroughbreds, reinforcing Thoroughbred Aftercare Alliance's mission.
CHECK OUT THE LATEST OFF TO THE RACES RADIO!
LATEST NEWS