Jockey Avery Whisman, 23, passes away
Frank Vespe

January 16, 2023
Avery Whisman, a jockey who forged a strong relationship with Hall of Famer Mike Smith and rode numerous winners in the Mid-Atlantic, died January 11. He was 23.
"To his family, Avery Bradford Whisman was always a bit magical," his obituary begins, "just one of the countless reasons why it is so difficult to accept that he passed away."
Whisman had fought, according to The Blood-Horse, "a prolonged struggle with the unrelenting physical and mental demands put on riders." 
Whisman grew up on a Kentucky farm around horses, though mainly in the eventing world, and began getting on Thoroughbreds in Florida in 2017. The following year, he headed west, where the then-aspiring rider met Smith.
"I was so lucky I met Mike," Whisman told The Racing Biz in 2019, "We sat down for lunch one day and talked for a long time. He was very honest with me, discussing some of the obstacles and difficulties I would be facing as a rider, and he watched me on horses and gave me some suggestions and advice. His advice and guidance came at a time when I needed some direction as to how to handle my career, and he was the one who suggested I go to Turf Paradise and get started there."
During their time together, Smith gave Whisman the saddle he had used when he rode Giacomo to a 50-1 upset in the 2005 Kentucky Derby.
Smith mourned Whisman's loss on Twitter, writing, "R.I.P my little brother you will Always be so Loved."
R.I.P my little brother you will Always be so Loved 🙏❤️ pic.twitter.com/akQmENODhc

— mike e smith (@mikeesmith10) January 12, 2023
After starting at Turf Paradise, Whisman headed back across the country and began riding in the Mid-Atlantic, primarily in Maryland, though he also won a handful of races at Delaware Park in 2019, his most productive season. That year he won 53 races, and his mounts logged purse earnings of nearly $1.6 million.
It was during that season that Whisman scored one of his most memorable victories. In the October 19 Maryland Million Starter Handicap, he piloted 67-1 shot Port Louis, trained and owned by Bob Haynes, to a shocking length-and-a-half upset.
[
Story continues below
]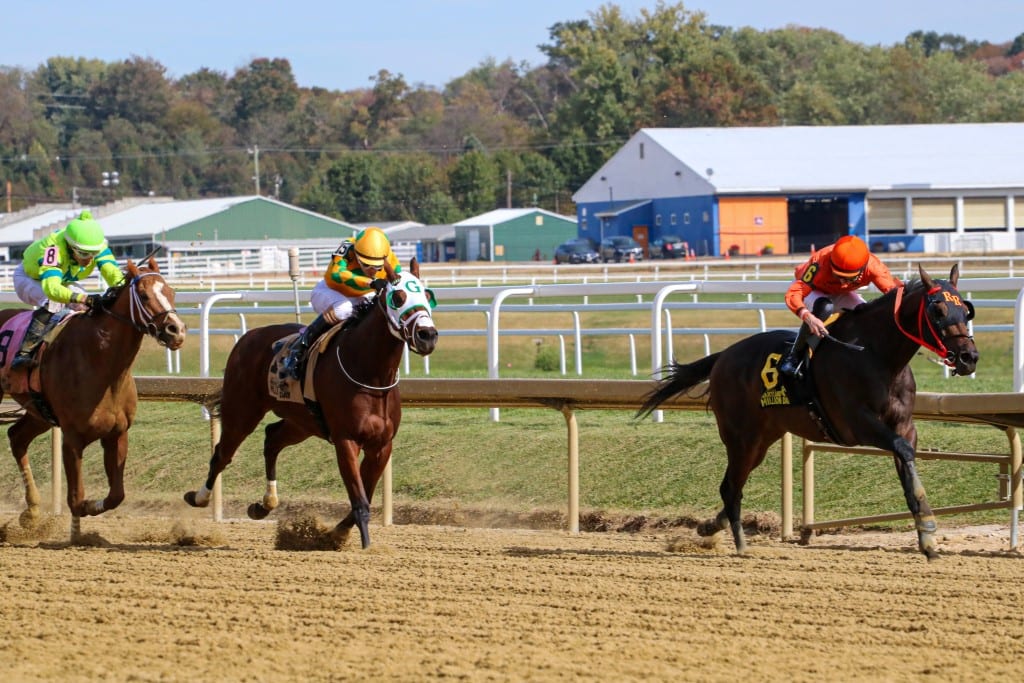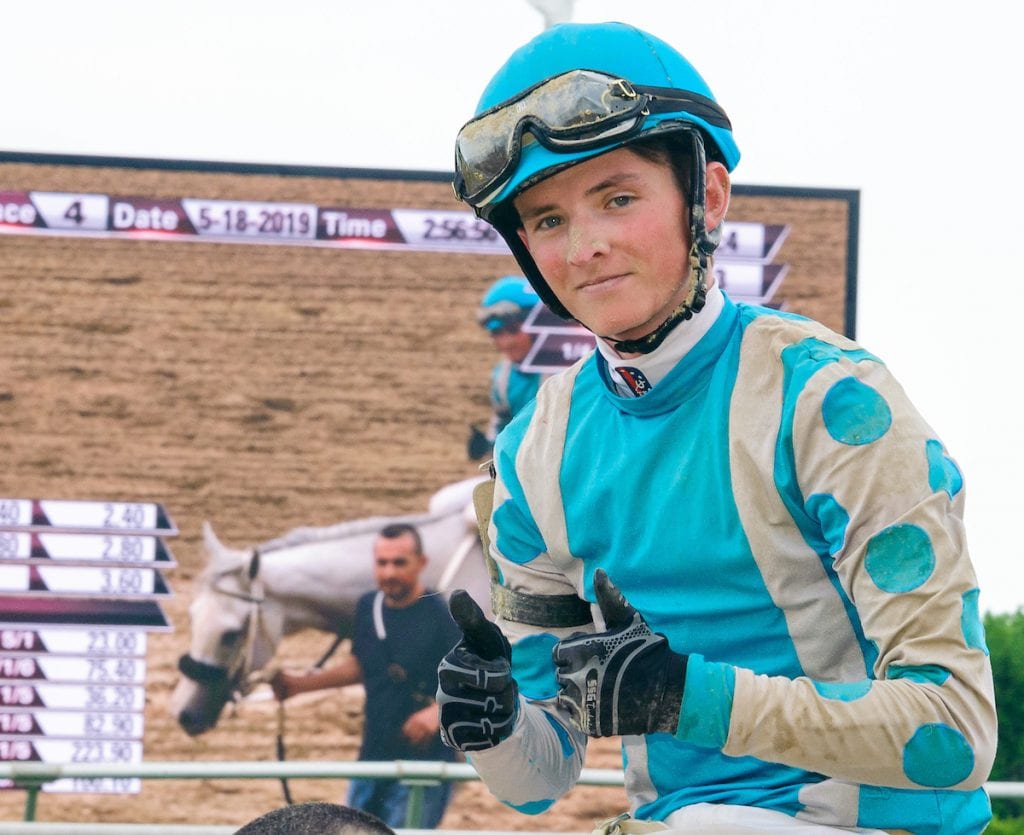 "It was incredible. I mean, about two jumps before the wire, I knew that we were going to win the race," Whisman recalled later. "I kind of stood up a little bit, his ears pricked forward. He knew that he won the race, and he was enjoying the moment. I was enjoying the moment. Just a sigh of relief, you know."
That was Whisman's first of two career stakes wins. The second came this past July when he guided Surly Furious to a win in the Karl Boyes Stakes at Presque Isle Downs, setting a course record of 1:07.77 for six furlongs in the process.
[
FROM 2019
:
Bug rider Avery Whisman hoping to follow path of mentor — and saddle
]
Whisman didn't ride at all in 2021 but returned this year to register 16 more victories, from 93 starts. He concludes his career with 90 wins and more than $2.7 million in purse earnings from 810 outings.
Whisman, who was predeceased by his sister Annie, is survived by parents Lyman Whisman and Dr. Salli Whisman and sisters Erin McCabe, Meggie Pinkney-Atkinson, and Emma Whisman, as well as a niece, grandparents, and aunts and uncles. He is also survived by his fiancée Kendahl Holden, his dog Bennett, and horse Jackson.
[
FROM 2019
:
Port Louis an unexpected joyride
]
"Now, everytime I look up and see the brightest star, I'll know it's him," Holden wrote on Facebook. "He fought for himself with every single fiber of his being. I believed in him with all of my heart. It brings my soul comfort, to know how deeply loved he is. I hope he has found the peace he deserves."
Memorial services will be at 7:00 p.m. at Blackburn and Ward Funeral Home in Versailles, KY. Visitation, starting at 5:30 p.m., will precede the memorial service. Memorial contributions are suggested to the Permanently Disabled Jockeys Fund, PO Box 803, Elmhurst, IL 60126
LATEST NEWS