Bug rider Avery Whisman hoping to follow path of mentors — and saddle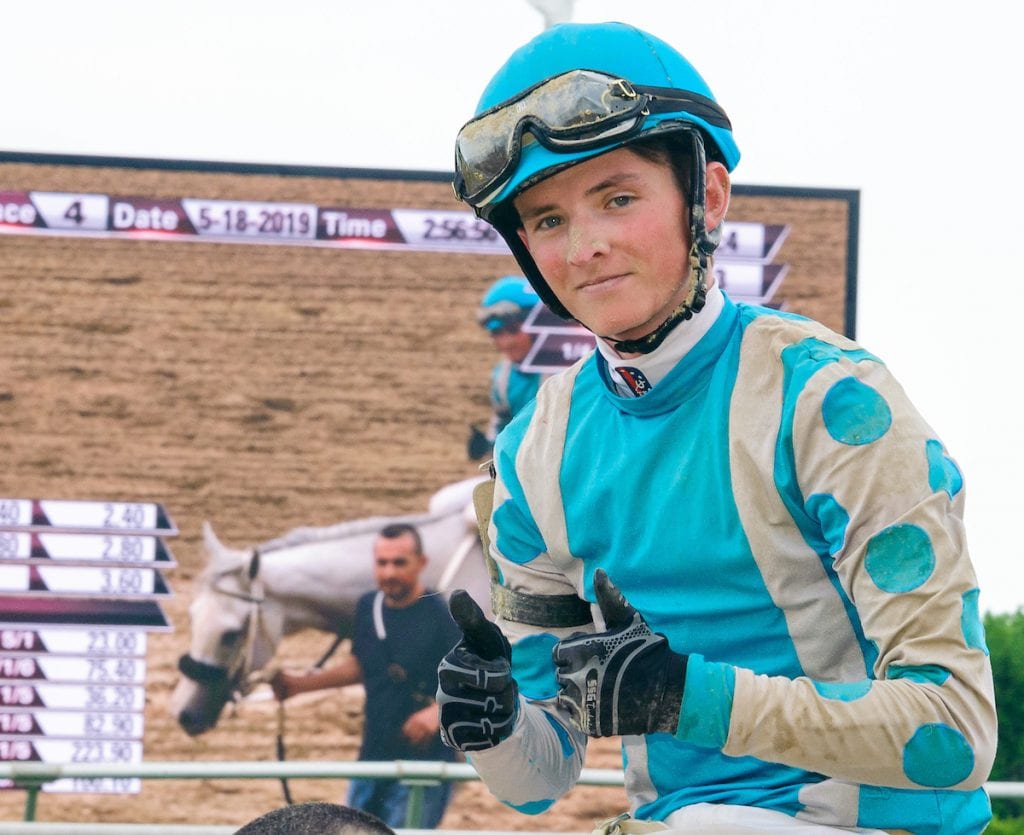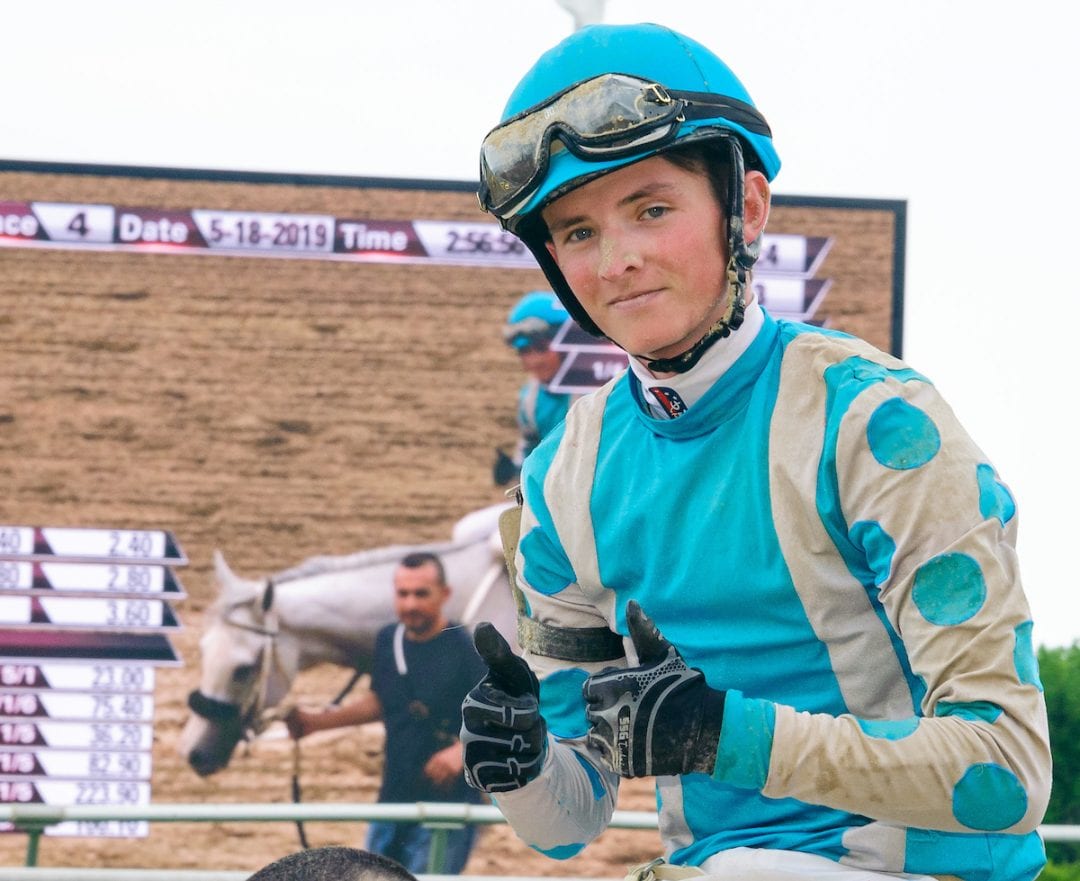 Bug boy Avery Whisman won at Delaware Park aboard Crystal Pier. Photo by HoofprintsInc.com.
Avery Whisman, the young apprentice jockey who has been turning some heads with his potential since he began riding in the Mid-Atlantic region about a month ago, was almost pre-ordained to be involved with horses.
He grew up on a farm near Lexington, KY, in the heart of the horse-rich Bluegrass region. His mother, a physician, and his father have been involved in the eventing end of the equestrian world for years, so it was only natural that Whisman would be involved with horses from an early age.
"We had a farm and I learned early how to muck stalls, move hay bales, and in short, do the countless things that had to be done to help around the farm and the barn from an early age, " Whisman recalled with a chuckle. "We had broodmares, we had some cows, so there was a little bit of everything going on, so I got a hands-on education so to speak. There was a lot of hard work involved, but it was also a great learning experience."
With the family background in eventing, it was only natural that Whisman had his eyes on a riding career.
"I had my sights set in that direction," the 19-year-old admitted. "In 2017 I had gone to Florida with equestrian trainer Leslie Long to work with his horses on a farm near Ocala, but while I was there I wanted to earn some extra money. I heard Nick de Meric, who owns Eclipse Training Center, was looking for riders to work with some of their young horses. I wound up working with Nick and his crew, mainly working with the babies, but just getting on young thoroughbreds, and feeling the power and vitality got me hooked. I began to think about just what it would take to become a jockey."
In 2018 Whisman flew to the West Coast to work with noted horsewoman Carla Gaines at Del Mar. It was there that he met Hall of Fame jockey Mike Smith.
"I was so lucky I met Mike," Whisman said, "We sat down for lunch one day and talked for a long time. He was very honest with me, discussing some of the obstacles and difficulties I would be facing as a rider, and he watched me on horses and gave me some suggestions and advice. His advice and guidance came at a time when I needed some direction as to how to handle my career, and he was the one who suggested I go to Turf Paradise and get started there."
Whisman went to Turf Paradise in late 2018, and while he didn't set the world on fire, winning just two races during his time there, he got a chance to ride regularly and learn from those experiences.
"I rode a lot of longshots, a lot of horses with poor [past performances], but I found out you can learn a lot riding those kind of horses, sometimes more than you would learn riding a 3-5 shot and just holding on," the young rider pointed out. "Scott Stevens, Gary Stevens' brother, and Leslie Mawing, two older veteran riders, went out of their way to help me out, give me some advice, and give me some little secrets here and there to make myself a better rider. When I came East, I felt my time at Turf Paradise helped make me better prepared for the challenges I would face here."
Whisman has won races at Pimlico and Delaware Park, including three wins this past weekend. Among those scores was an eyecatching ride on Sventastic in last Thursday's fourth race at Old Hilltop that saw Whisman slip through along the rail in the stretch and run down the leaders in the final 40 yards of that six-furlong sprint.
"I like the area and the racing here," Whisman said, "The pace is a little more laid-back then the West Coast, and the training is also a little less intense."
While other riders may have gaudier resumes, it's doubtful any have equipment with a richer background than Whisman's.
"Mike (Smith) gave me a saddle when I left for Turf Paradise that has quite a history," the rider revealed. "Laffit Pincay Jr. had given the saddle to Mike when he retired, and it was the saddle Mike used when he won the 2005 Kentucky Derby with Giacomo. I've got to admit, I look at the saddle sometimes and I get a little tingle like I'm using a part of racing history. I just hope I can do it justice."