BACKTRACKS: SUN BEAU SHINES BRIGHTEST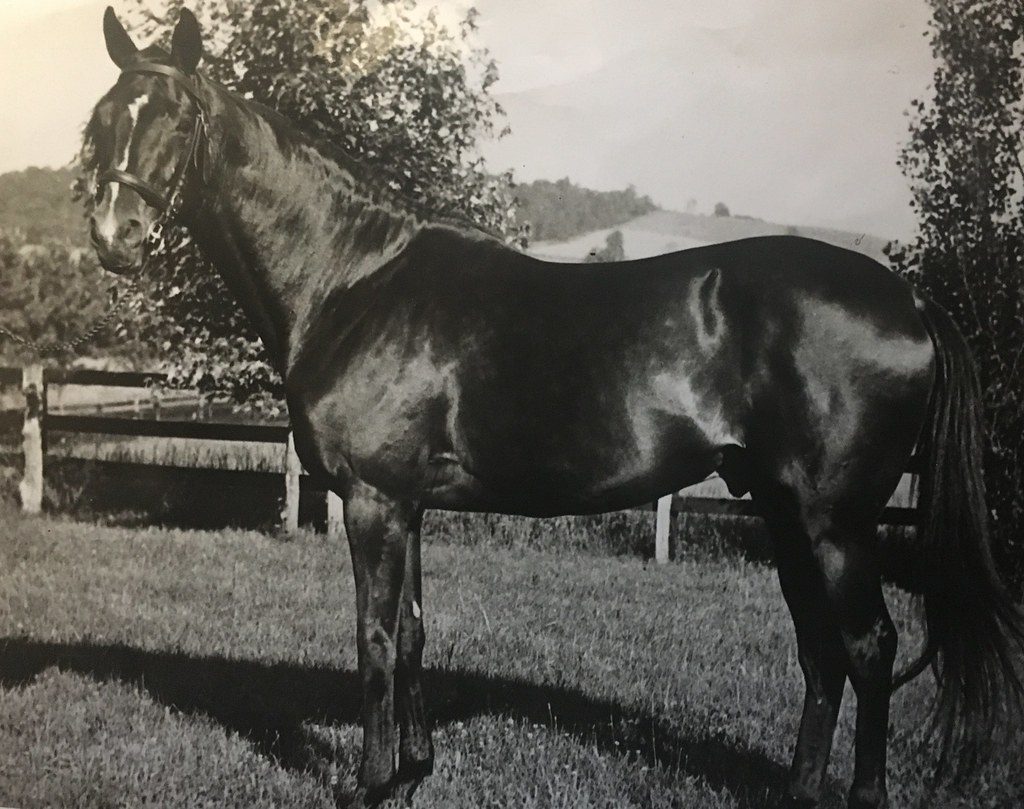 Jennifer Kelly

December 10, 2021
Great racehorses come in a variety of packages. Some are gray, some bay; some stand head and shoulders about their competition while others are dynamite in compact packages. They can rise to the highest heights and then be gone in barely a season or two; others are stalwart and steadfast through multiple seasons.
Bred by a flashy owner best known for the horse that he did not want, Sun Beau is one of those horses who got better as he got older, steadily amassing victories and purses and, in the process, setting a record that only a fellow immortal could break.
Up from the "swamp"
Willis Sharpe Kilmer made his money on cleaning out people's kidneys – at least that is what the bottle of Swamp Root said. Intended as a cure-all for most kidney ailments of the late 19th century, Swamp Root fell out of favor with the passage of the 1906 Food and Drug Act, but, by then, the younger Kilmer had taken his uncle's patent medicine and marketed it into a multi-million-dollar fortune, which he invested in real estate and publishing. Like many gentlemen of means in this era, he had multiple estates, a yacht, and an interest in the equine sports, including Thoroughbreds.
In 1916, Kilmer bought a French-bred colt named Sunday at a Saratoga yearling auction and then renamed him Sun Briar. By Sundridge, an English sire who had already produced an Epsom Derby winner, Sun Briar also got his name from Sweet Briar, a daughter of St. Frusquin, also an English classic winner. The colt soon become a particular favorite of his new owner, who ordered his trainer Henry McDaniel to travel to Europe to purchase mares for his new star.
As McDaniel trained Sun Briar for the 1918 Kentucky Derby, Kilmer acquiesced to the purchase of a training partner for his favorite for the Run for the Roses. That purchase turned out to be a gangly gelding named Exterminator, who, through the vagaries of racing luck, happened to be the one who sported Kilmer's silks in the Derby winner's circle that year. Exterminator went on to become a racing immortal, while stablemate Sun Briar turned out to be a good racehorse himself and later a leading sire in his era.
When Sun Briar retired from racing to stand stud, Kilmer sent him to Virginia to stand at Court Manor, his estate outside of New Market, Virginia. There, Sun Briar stood alongside his full brother Sunreigh, who Kilmer had purchased based on his brother's success but had been chronically unsound and never won a race. In 1924, Sun Briar was bred to the mare Beautiful Lady, a daughter of Fair Play, Man o' War's sire, and Sunreigh covered a mare named Contessina, herself a daughter of the English sire Count Schomberg. From Beautiful Lady came a bay colt Kilmer named Sun Beau; from Contessina came an angular chestnut colt that he would name Reigh Count.
Steady Improvement
At two, Reigh Count did not blow the doors off the barn, requiring seven starts to break his maiden; by contrast, Sun Beau won his first race in only his second start, but had a shorter season, with only four starts. Kilmer, notoriously short of patience with both trainers and horses, sold Reigh Count as part of a dispersal where he also sold another stakes winner by Sun Briar, Sun Edwin. He kept Sun Beau and entered him in the 1928 Kentucky Derby, where he met his former stablemate in the field of twenty-two horses.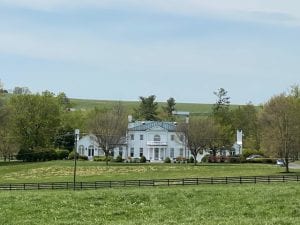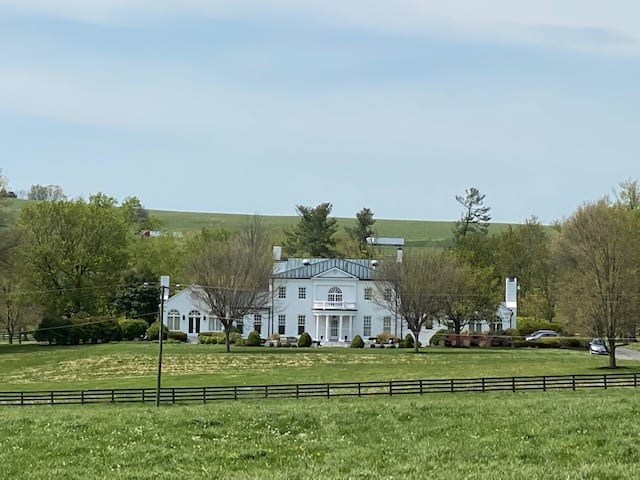 Reigh Count is one of four Kentucky Derby winners bred in Virginia, and his legacy extends to this day in racing — even if he himself is mostly forgotten.
While Sun Beau came into the Derby at 38-1, Reigh Count went into the Kentucky Derby as the favorite, on the strength of his title as champion two-year-old colt. Sloshing through a sea of mud after a deluge just before the Derby, Reigh Count easily won the Run for the Roses for Fannie Hertz, wife of John D. Hertz, founder of the Yellow Cab Company. Sun Beau finished 11th, well back of his former stablemate. While Sun Beau was not successful in the Triple Crown races, he did mature and improve over the course of his three-year-old season, winning the Latonia Championship Stakes and the Maryland and Potomac Handicaps, defeating Preakness Stakes winner Victorian and Travers winner Petee-Wrack.
At four, Sun Beau built on that form, with several in-the-money finishes in the first half of the year and then five wins in a row from late September to late October, including four stakes races. In the process, he faced familiar foe Petee Wrack; Diavolo, Harry Payne Whitney's Saratoga Handicap and Saratoga Cup victor; and Display, the 1926 Preakness winner who was a consistent stayer despite being the terror of starting barrier crews.
The son of Sun Briar also ran the third-fastest 1¼ miles ever, winning the Hawthorne Gold Cup in 2:01 3/5 and setting a track record at Hawthorne near Cicero, Illinois.
"Sun Beau is being hailed down here this evening as the best older horse in training," came a dispatch to the New York World after the record-breaking performance. "He met the best horses in the country and beat them on even terms."
This pattern would continue throughout Sun Beau's career, many of his big wins coming in the last months of the year. Despite the revolving door of trainers, nine over his five seasons, Sun Beau continued to win more money each season, never leading the list of money winners in a year, but each year earning more than he had the previous year. In time, this son of Sun Briar was on the precipice of something special.
Record breaker
At five, while Gallant Fox was dominating the three-year-old division and winning America's second Triple Crown, Sun Beau was continuing his own steady dominance, bringing home victories in his second consecutive Hawthorne Gold Cup and Washington Handicap. He also won the Toronto Autumn Cup at Old Woodbine and had in-the-money finishes in the Havre de Grace and Bowie Handicaps.
True to form, Sun Beau won more in 1930 than he had in his previous seasons. From winning just $1,150 at age two, the son of Sun Briar earned $79,909 at three, $79,755 at four, and then $105,005. When he was done with his 1930 season, he had already amassed $265,819 in purse money over his four seasons. By contrast, Gallant Fox retired as the leading money winner of all time with $328,165.
With just $62,346 between him and the Fox, could Sun Beau return in 1931 and overtake the Triple Crown winner? At six years old, Sun Beau was among that legendary group of older horses like Blue Larkspur and others who dominated the handicap ranks and battled each other on the sport's biggest stages. In 1931, the son of Sun Briar shined from Mexico to Maryland, finding the winner's circle in a multitude of big races.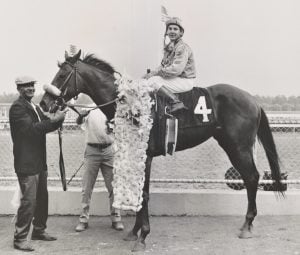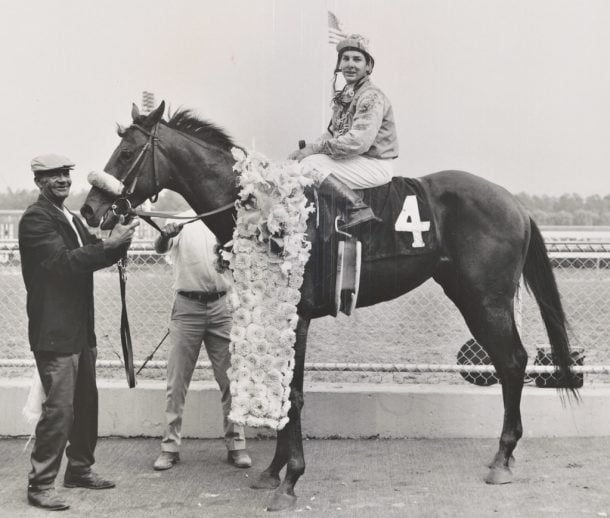 In today's BackTracks, Run the Gantlet finds new life on the turf, and fills major shoes in trainer Elliott Burch's powerful stable.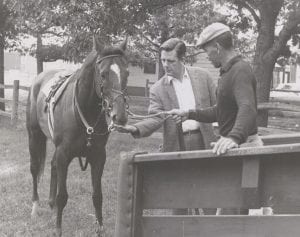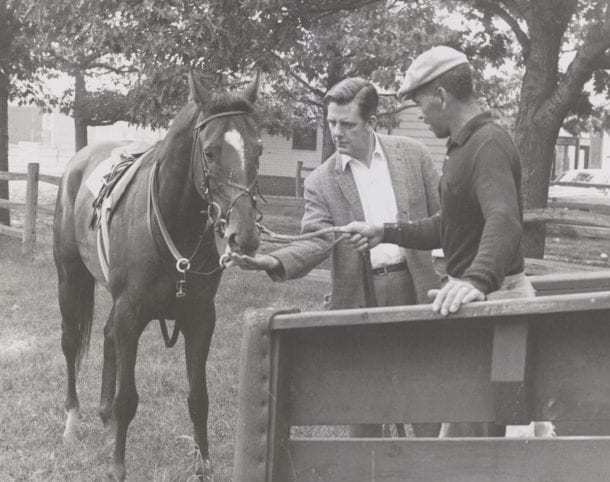 BackTracks focuses on Midlantic racing history. Today, Hall of Famer Elliott Burch, who, three times in a decade, pulled off an extraordinary training feat.
In February, Sun Beau won the Fashion Stakes at Agua Caliente in Tijuana, Mexico. Then in April, he was in Maryland, winning the Philadelphia Handicap at Havre de Grace. By August, he was back at Arlington Park, where he had competed in the Arlington Handicap and the Arlington Cup in 1929 and 1930, finishing out of the money each time. In 1931, though, he turned in two winning performances, taking both by three lengths with only a week's break in between. His win in the Arlington Handicap came with a purse of $27,300, which put Sun Beau over the top as the world's greatest money-winning racehorse.
After Sun Beau won his third consecutive Hawthorne Gold Cup in early October, Kilmer announced his grand racer's retirement:
"Doubtless he could win more stakes this fall, as he is perfectly sound, but he certainly deserves his rest," the owner said.
In his five seasons, Sun Beau had amassed $376,744 in winnings, a record that would stand for nearly a decade. Nine years later, the immortal Seabiscuit would end his career with $437,730, breaking Sun Beau's record in his comeback season at age seven.
Mid-Atlantic Immortal
His racing career done, Sun Beau returned to the place of his birth, joining his sire Sun Briar at Court Manor in Virginia. There, Kilmer set his stud fee at $3,000 and bred 19 mares to him in that first season. As a sire, Sun Beau produced 135 named foals, with 90 winners. After Kilmer's death in 1940, his widow leased Sun Beau to Christopher Chenery's Meadow Stud in Doswell, Virginia, where the stallion sired Mangohick, one of Meadow's early stakes winners. The stallion died there in 1944, and is buried at Meadow Stud alongside the stallion Hill Prince and the mare Imperatrice.
Alongside former stablemate Reigh Count, Sun Beau counts as one of the best horses that Willis Sharpe Kilmer bred at his Virginia stud. While Reigh Count, sire of Triple Crown winner Count Fleet, might have been more successful as a sire, Sun Beau demonstrated the consistency, tenacity, and endurance necessary to become the world's greatest money-winning horse. Over five seasons, he raced seventy-four times, winning thirty-three of those, enough to earn him a spot in the National Museum of Racing and Hall of Fame, another Midlantic-bred horse given one of racing's highest honors. Sun Beau made his lasting mark on racing through steady consistency, regardless of the track, the distance, and the whims of his mercurial owner.
Sources
PRINT SOURCES
Dunkley, Charles. "Lowers Track Record To Win Over Misstep." Scranton Republican. October 8, 1929.
"Sun Beau Dies at 19 on Farm in Virginia." New York Times. March 30, 1944.
"Sun Beau Is Money Champ." San Pedro News Pilot. August 1, 1931.
"Sun Beau Retires to Kilmer's Farm For Rest of Year." Tampa Times. October 26, 1931.
"Sun Beau Runs One of Fastest Races in Turf History To Capture Hawthorne Gold Cup Race." Binghamton Press. October 8, 1929.
"Sun Beau's Stud Career." Daily Racing Form. February 25, 1932.
"Willis S. Kilmer, Sportsman, Dead." New York Times. July 13, 1940.
LATEST NEWS