MARYLAND MILLION: 5 STORY LINES TO FOLLOW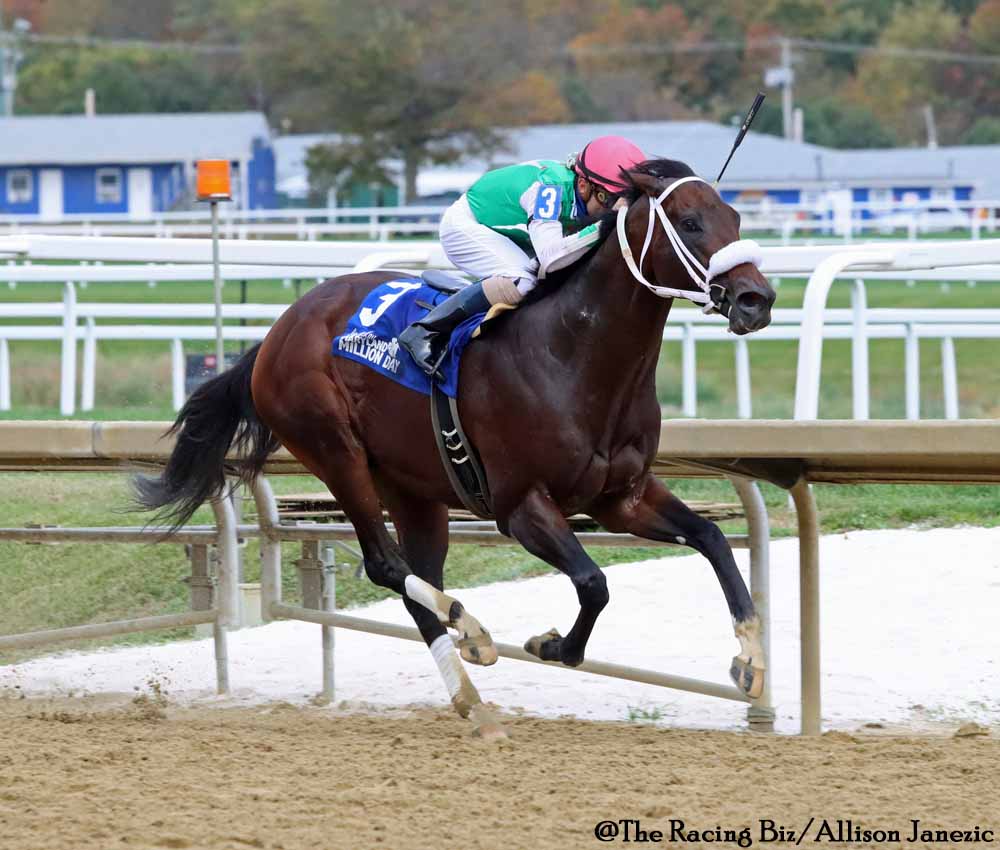 New Sires
Maybe it's appropriate that the number 1 horse in the first of two Maryland Million baby races — the $100,000 Lassie for two-year-old fillies — is a daughter of Divining Rod. First-crop sire Divining Rod is one of four sires whose eldest are two represented in this year's Maryland Million. Combined, they account for 11 of the 24 Maryland-sired runners entered in this contest and in the Nursery.
Divining Rod leads the charge with five, including Mr. Mox, the 9-2 morning line favorite in the Nursery. Four are by Holy Boss, with one each by Editorial and Madefromlucky.
Maryland Million is a sire-focused day and traditionally a proving ground for new local sires. If any of these newcomers hits it big, Maryland Million wins may play a big role.
Defending Champs
Three runners are set to defend their 2020 Maryland Million crowns. They'll have no easy task, as Maryland Million repeats are hard to come by. And while two longshot winners from last year figure to be long once again, that certainly won't be the case in the Distaff.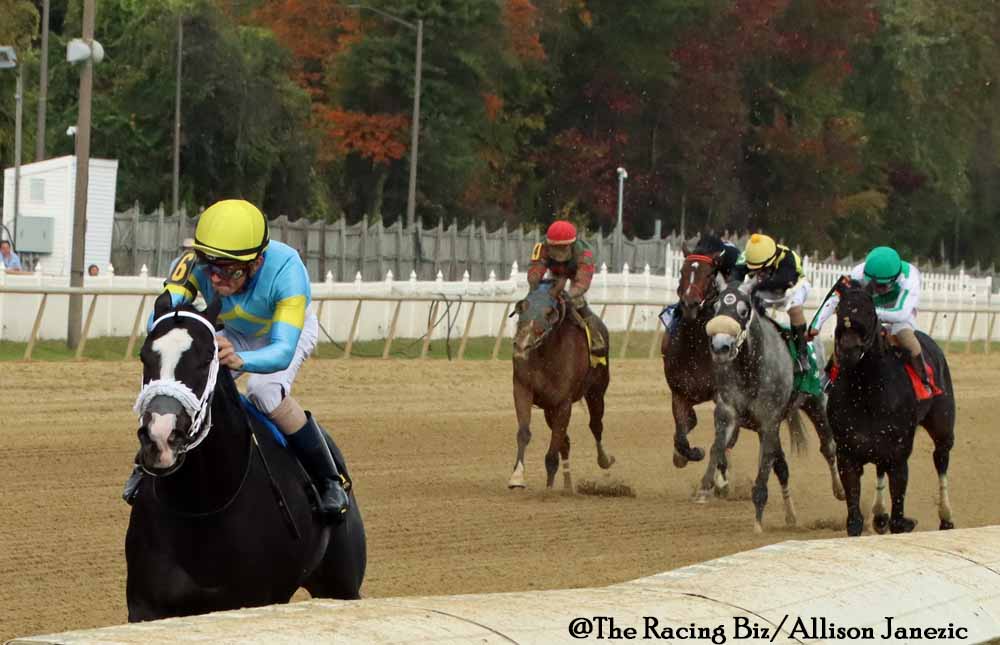 Hello Beautiful, an 11-length winner at 1-2 a year ago, is the 2-5 morning line fave for the Distaff and against a short field of seven may get bet down from there. The Brittany Russell trainee has won three of five this year and has been odds-on in four of five.
Sprint champ Karan's Notion and Turf crown-holder Pretty Good Year, on the other hand, will need to step it up. Karan's Notion was 16-1 when she won the Sprint last year for breeder-owner-trainer Nancy Heil and is 10-1 on the morning line for this year's contest. Pretty Good Year, 15-1 a year ago for trainer Kelly Rubley, is 15-1 on the morning line.
Just Like Big Bro?
Nursery hopeful Coastal Mission (8-1) on the morning line ships in from Charles Town with some awfully big shoes to fill. Full brother Lewsfield, who earned over $500,000 in his career, won the Maryland Million Sprint in 2018 and was third in that event in the two subsequent years.
Coastal Mission is a homebred for trainer Jeff Runco's Coleswood Farm and will have Runco's go-to rider Arnaldo Bocachica up. Runco and Boca combined for seven wins on West Virginia Breeders' Classics day Oct. 9.
Holy Toledo!
Jockey Jevian Toledo could be sitting on the biggest day of all. The veteran rider is named on the favorite in three of the day's eight stakes. The only other rider with more than one stakes fave is Feargal Lynch, who's named on two.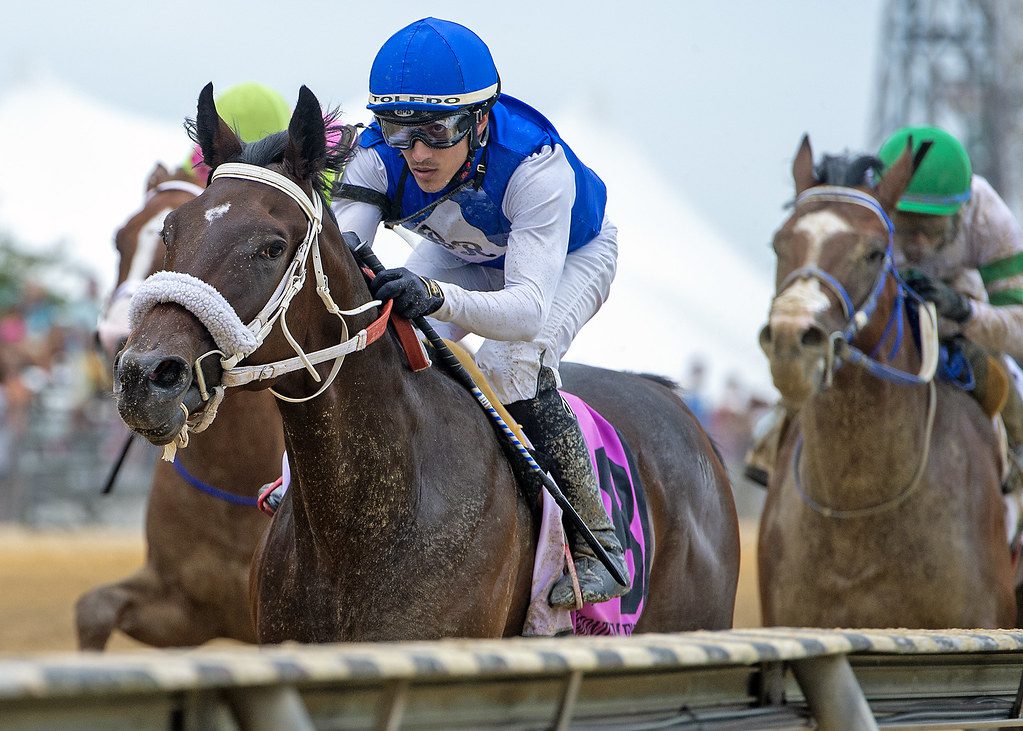 Toledo is slated to be aboard 7-5 Grateful Bred for trainer Madison Meyers in the Turf Sprint, 2-5 uber-favorite Hello Beautiful in the Distaff for Brittany Russell, and 6-5 Tappin Cat for Gary Caupano in the Classic.
Other live mounts for Toledo include Cynergy's Star for Kenny Cox, 8-1 in a Nursery in which the favorite is 9-2, and 4-1 Band On Tour for Gary Capuano in the Sprint.
Drawn in
Maryland Million stakes are for Maryland-sired horses, and Maryland-breds are only permitted to draw in to ensure a field size of eight runners. While that's not likely to matter in most of the races, in two contests — the Sprint and the Classic — it could have a significant impact.
The Sprint has a field of eight in the main body, and one defection will allow Jaxon Traveler in; he will likely be the favorite if he posts. A second scratch would open the race to Whereshetoldmetogo, who probably would be second choice.
The Classic has likewise drawn eight in the main body. A scratch would let Cordmaker in, and the Rodney Jenkins trainee would likely go favored. A second scratch would welcome McElmore Avenue into the fray, and the Mary Eppler trainee would probably be third choice.
LATEST NEWS