MARYLAND MILLION: REPEATERS RELATIVELY RARE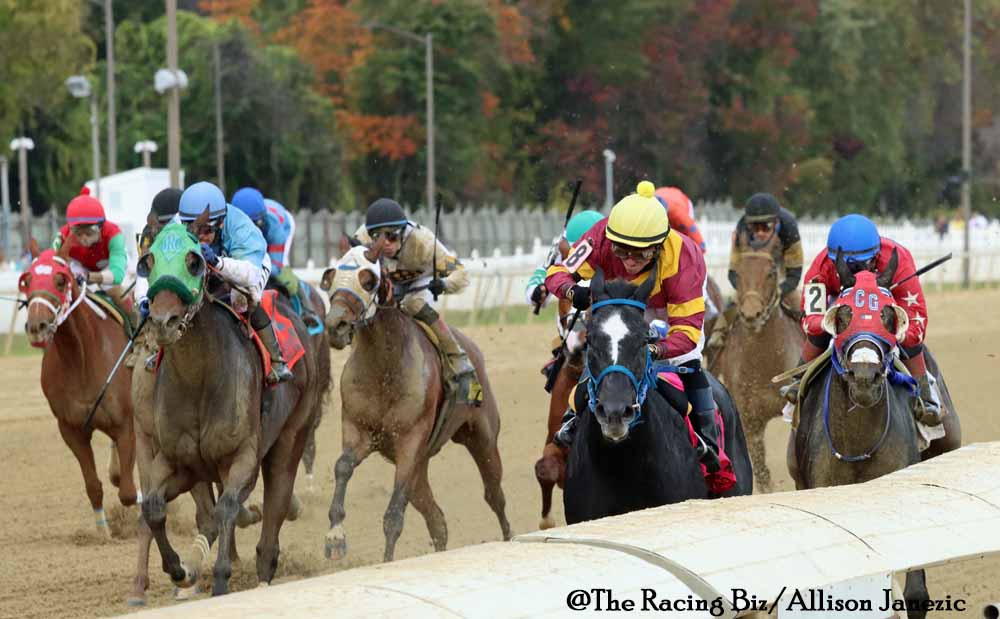 MARYLAND MILION DISTAFF
There's a pretty good chance Hello Beautiful will be the shortest-priced favorite on the card when all is said and done. She was 1-2 when she won here a year ago, and she's been odds-on in four of her five starts this year. Her 1:21.84 also established the stakes record for this event when contested at seven furlongs.
Intriguingly enough, though, only two horses in Distaff history have successfully defended a title.
National Hall of Famer Safely Kept, one of the all-time great Maryland horses, won three consecutive runnings of the Distaff in 1989, 1990, and 1991. That made the Alan Goldberg trainee the only three-time winner of the event.
More recently, Crabcakes won back-to-back runnings in 2017-2018. Trained by Bernie Houghton, the Great Notion filly was ridden to victory by Forest Boyce both years. After two poor outings early in 2019, she did not seek a third Distaff title.
Anna's Bandit, the 2019 winner, did not start in the '20 edition and has since been retired.
MARYLAND MILLION SPRINT
Karan's Notion was 16-1 last year when he sprang the Sprint upset for breeder-owner-trainer Nancy Heil. After missing several months with physical issues, he's made three starts back, last time out giving a much-improved account of himself when second in an allowance. He may be fixing to run another big race.
Still, it's even tougher to repeat in the Sprint. In fact, no horse has ever done so. The most recent to attempt a title defense was 2018 winner Lewisfield; the Great Notion gelding trained by Jeff Runco finished third, beaten less than two lengths, in the 2019 Sprint.
McKendree, the 2000 winner, is the stakes record-holder, having zipped six furlongs in 1:08.56. He did not seek to defend his title.
MARYLAND MILLION TURF
Pretty Good Year was another longshot winner in the '20 Maryland Million, rallying from last to win the Turf by a length at 15-1 odds. The bad news: the Kelly Rubley trainee hasn't finished better than fifth in six subsequent starts.
The Turf has seen four horses defend titles over the years, with two others winning multiple non-consecutive runnings.
The first repeat winner was the Billy Boniface-trained Winsox in 1997 and 1998. There wasn't another repeat winner until Pocket Patch, trained by Flint Stites, won in 2010 and 2011. Roadhog, trained by Lizzie Merryman, won in '12 and '13, and Phlash Phelps (Rodney Jenkins) won in 2015 and 2016.
In between Roadhog and Phlash Phelps came Talk Show Man. The Ham Smith trainee won the 2014 edition of the Turf as a four-year-old and then did it again in 2018 as an eight-year-old.
That wasn't too unlike what the Larry Murray-trained La Reine's Terms had achieved a decade or so earlier. The son of Private Terms won the Turf as a seven-year-old in 2002 – his fourth try in the event – and then won it again, this time as a 10-year-old, in 2005. The latter victory came off a one-year layoff.
LATEST NEWS